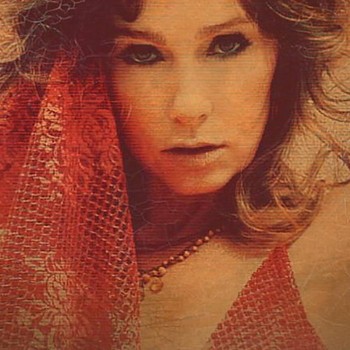 Summing up her passion in a single statement, "I'm a country soul singer deep in my heart. I love telling stories, performing live, and getting to know my fans." Singer-Songwriter Angela Peterson has taken over Nashville with a vengeance and is thrilled to release her newest work of art.
Born and raised on Texas country music, the pint-sized firecracker performed over 3,000 shows while still in her teens; singing the National Anthem at the Astrodome and headlining the Texas State Fair.
Beginning a touring career before she could legally drink, Angela has performed with the great legends of country music, including the king Willie Nelson, Trace Adkins, Brad Paisley, Dierks Bentley and Gary Allan.
"The petite Peterson has a glossy chestnut mane Shakira should envy, a great smile, mischievous green eyes and tawny skin. On stage she dances with Tae-Bo kicks and boot-scootin shuffles-showing a lack of inhibition not usually seen outside of slumber parties." (Houston Chronicle)