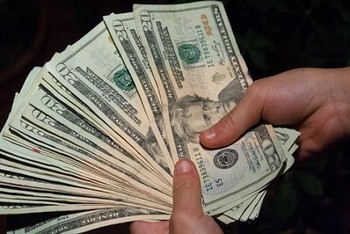 Just after Christmas, most of us are usually cash-strained come January. If you are worried that you might have to spend the whole year paying off your debts, then you need not to worry anymore. There are so many ways you can get an extra income that will see you live your life to the fullest. And if you don't have any debts, well, even better. These money-making tips will then be a boost to your savings, help you start that business you've always wanted to start or even retire early and enjoy your life. Life is meant to be lived, not endured.
Budget and Save More
The first and most important step is to know how much you earn from your current job, and how much you spend every month. Once you know this, plan on writing a budget to track your expenses. The budget will help you cut on unnecessary spending. This money will go directly to your savings account. You'll be surprised how cutting on spending to save just $2 a day can end up being a lot in a year. This money can help you a great deal in case of an emergency, but you can also reach out to Lendgreen cash loans if you are not yet there.
Get an Extra Source of Income
You can work extra hours in your job or find something else to do after work. If you have skills like music or carpentry, you can use them to make more money. You can join a music class and offer to teach students your skills for a fee or tutor people online. A lot of people like to hire handymen to repair minor damages in their homes. You can utilize your carpentry skills to help them while you earn some money especially during the weekends. You can also do some freelance work online like writing and taking paid surveys.
Ask for A Raise
If you've been working diligently in your company, you can request for a pay hike to earn more money. This strategy could be the easiest way of getting more money even before you consider taking a second job. According to PayScale, a compensation data company, about 75% of all the employees that ask for a pay rise usually have their salaries increased. So, don't be afraid for that pay rise if you want more money to meet your expenses.
Open a Side Business
You can start up a small business to earn some more money. You can open up a beauty parlor, a gym or even a restaurant. You do not have to be present for it to run, you can hire people to do it for you as long as you monitor it properly. Such businesses might even end up giving you more money than your main job. If you have a car, you can join online taxi cabs like Uber to carry people around during the weekend or in the evening earning some more money.
Earn Cash Back Rewards
You can earn some money from your expenses. Once you have your budget set and you know where to spend your money, you can then earn cash back rewards from some credit cards as long as you clear your balance every month. You can also shop online from sites that give these rewards such as Ebates, BeFrugal and Mr. Rebates among others.