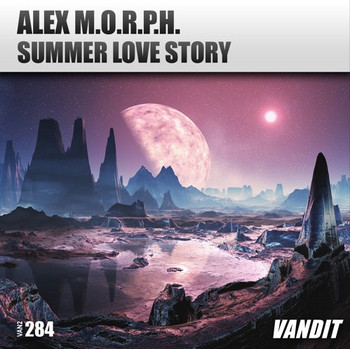 Winter be damned!! If you 1) live deep in the southern hemisphere 2) in the mind of Alex M.O.R.P.H. or 3) are looking (somewhat miraculously!) out of VANDIT HQ's window right now, you'd be more than forgiven for entertaining some summery thoughts.
For the rest, battling with the inclement rigours of bombocyclones, snownados, icenamis or just plain rain, help is but a mouse click (or dancefloor) away. Squint a touch, picture your last beach holiday and hit play on 'Summer Love Story'. You'll be somewhere else in no time at all…
Resting stylistically between 'We Are', 'Heart Of Life' and half dozen or so others from Mr. M.O.R.P.H.s Balearic oeuvre, 'Summer Love Story's a tonic in more ways than one.