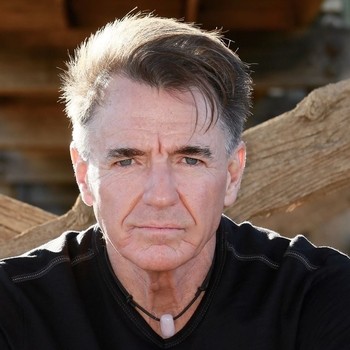 So we are here today from very cold Boston, MA – USA! It is so good to be here and I want to wish a Happy Hanukah to those that celebrate, we love + respect all religions here @ Skoped Out. So today we have an awesome artist/entrepreneur by the name James Kevin O'Connor. We really get into so be ready to jump right in. First though some music news. First up, Black Dog Venture Partners announced today that they have acquired a ten percent stake in Utah based video game developer, Wobbl3 Entertainment. Terms of the deal were not disclosed. The company is known for designing immersive experiences through gameplay synchronized to music and licensing Celebrity IP's. Their flagship title DubWars has been showcased at events around the world and was recently part of a successful Twitch Prime offering – http://blackdogventurepartners.com. Next up, Los Angeles-based Mothership Music Publishing, LLC, has acquired worldwide rights in the entire Appletreesongs Limited catalog previously owned by songwriter Pam Sheyne and her husband Nigel Rush. The most popular song in the catalog is "Genie in a Bottle," which was the first single released from Christina Aguilera's debut self-titled album in 1999. The song reached No. 1 in 27 countries, including 5 weeks atop the Billboard Hot 100 chart in the United States. Globally, the single sold over 7 million copies and is listed as one of the biggest selling singles of all time. So now lets get to my guest, James Kevin O'Connor. I must admit this Q&A was held via email, but just reading it I feel like James & I would be talking in real life for hours. When you read below you will see why. Join us today as we chat about everything from 2017, streaming revenues, his new single "Here To Share and Care", and so much more!
Stoli: Where are we talking from today and are you exited for the holidays & 2018?
JKO: I just arrived in Nashville, heading over to the studio on Music Row tomorrow morning to finish up the last two songs to be mixed for my forthcoming album "Gratitude". Just reviewing mixes and making notes for what I want to change and creating the order of work flow. I believe preparation and focus falls on the artists shoulder, if you are slack on details, your music will not shine.
I always do lots of planning over the Holidays, and with my sons grown and on their own and no "significant one" in my life I immerse myself in work, lots of hot yoga to keep my mind and body as pure as possible. I will be focused all this month on laying out my 2018 Calendar month by month.
Stoli: When you look at 2017 what are you most proud of in regards to your music?
JKO: I think expanding my writing and singing, and working with other artists and musicians, and keeping up with my eclectic and prolific high standard that always challenges me, but I love the thrill of still doing full length albums.
Stoli: Offer us a brief history of how and when music became into music from a hobby to a possible career?
JKO: Only 3 short years ago, I was in a completely different high pressure contracting business that all but owned my life. Through God's grace and Mercy he opened the door for me to start building a completely new life. So in those 3 short years, I have written and produced 3 full length albums all on music row with A list musicians and Producer Kim Copeland. Started a podcast "dHarmic Evolution" that showcases Indie music artist's worldwide, we now have 160 Episodes out on Itunes, Soundcloud, and our own website.
The show is now downloaded in 71 Countries around the world. I have also started a Global talent agency located in Nashville TN. We have a special and unique offering for Authors, Speakers, and Thought Leaders, we write and produce custom songs for their brand that helps them market their intellectual brand and properties, and we also share the publishing of the song with them. I also started a TV show that features dHarmic Evolution guests on our Youtube channel several weeks after their podcast appearance.
I am also the cofounder, cowriter, and Lead Singer for the Christian Rock band "Mercy" we released our debut album this past March 15th 2017, recorded on Music Row, co founder is Bishop-Elect Christine Mercy Johnson, PhD, DD, ThD, EdD, CPE, (yes she is actually Princess Diana's cousin from the Royal Family)
Stoli: For those that have never heard your sound, how would you describe it in one sentence?.
JKO: Passionate poetic Christian rock with a mix of real slice of life storytelling, similar to 3rd day and Daughtry meets Simple Minds.
Stoli: You have a single out now, "Here To Share and Care." Offer us insight into how that came to be and where did you record/master it?
JKO: This was written for Virginia Tech University Alumni Professor Scott Geller to represent and promote his brand "Actively Caring for People" (AC4P.ORG) when I went to Nashville to record it, I mentioned to Scott that I have a new album coming out shortly and this song is in perfect alignment with the material on my album "Gratitude" he got so excited about it he asked me to add the language in our contract that "Here to Share and Care" be included on the album. Recorded on Music Row with Kim Copeland Producing, Mastering by Brian Foraker.
Stoli: Can we expect a full blown video for the new single and if so what is your vision for the visuals?
Channel: https://www.youtube.com/channel/UCGqbuLm9jzWZcmLBYQsQyzw
JKO: I am not sure, if we do a video for that one, I would like to feature Scott Geller teaching, studying, writing, etc, it could be a cool music video, but not in the normal sense that we are all used to. As I explained to Scott, there are 10 tracks on my album "Gratitude" I could do videos with any of the remaining 9, I would rather "Here to Share and Care" be more about him, or (more importantly) the message, as there is real power in that, he and I become somewhat insignificant in the grand scheme of things comparatively, as the message is SO IMPORTANT!
Stoli: Being that we are living in the age of streaming via Spotify & YouTube do you expect to make much $ in single sales or is promo more the focus?
JKO: Wow Stoli, talk about timing! I have been doing lots of FB live video's lately, and truth be told, the last piece of my building of my empire is MARKETING! and it is incumbent on every single artist out there to learn how. As a consumer, I love streaming, as an Artist, I HATE IT! however, once I have this figured out, (and I am getting close) I need to share this with every single artist I can touch. I think the new music business is rich with opportunity, we are just figuring out how to pull the correct levers to make this happen. But it is completely realistic to have a happy, robust, and profitable career in music today by keeping most, if not all of your intellectual property if you take the time to learn how. I will not be counting on Spotify, or Youtube to make the Lions share of revenue with my music.
Stoli: Not only are you a musician but you also own – http://www.thejamesoconnoragency.com – where you can "get your voice, your brand, your talent, your music catapulted onto the world stage, so you can help inspire others." What advice can you offer talented artists & musicians out there that want to reach the mainstream but feel lost in the masses?
JKO: In a word Education! They need to self educate, or if not get someone to help them, I am trying to fit coaching into my many products, as I have tremendous business experience in many different area's and am also a committed "student junkie", books, seminars, conversations etc, you can never stop learning! This will all be trickling into my agency, we have already set up a two day seminar business plan for people to attend to learn about all the new techniques available, we will probably roll this out late next year. Here is a cool example of what no one else would ever teach. "When you arrive in another country, do you have the proper etiquette to address them? what to say how to greet them, how to behave on foreign soil, or are you just going to wing it?"
Stoli: As we enter 2018 are you seeing the glass half full or empty for the business of music?
JKO: I see the glass completely FULL of opportunity, but we need to do the work! We need tools, and it is my job to figure out what tools work best and bring them through my agency to provide these opportunities for my musical fellow brothers and sisters any way I can. The Agency, Podcast, TV show, are all great starts, but there is lots more work to do to get there.
Stoli: What is coming up for James Kevin O'Connor and where you @ online?
JKO: Coming up for me is to take my 3 albums out on the road, serve God, and serve people with the three words that I live by, Love, Inspire, Entertain, as long as I live each day and give all that I can give, I know I will touch someone through my music, or they will touch me through theirs, it happens every time I do an interview, at the end I always say to myself, "wow what an amazing artist, and person"!! In the end, (to quote Bob Dylan) "You got to serve somebody" truer words never spoken, Thanks for chatting with me…………James~