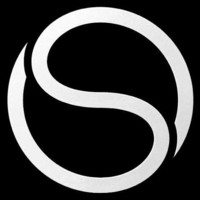 The state of Kansas never sounded better and after residents get a load of Sky Orchid and their latest single, "The River", they'll probably be saying I don't think we're in Kansas anymore. Sky Orchid is sweeping through the area with high intensity and velocity consuming everything in its path. "The River" has such a driving force that hits you head on and swiftly flows along with such precision.
Sky Orchid is made up of two brothers: Gabriel Traknyak on vocals, guitars, & bass and Daniel Traknyak on drums. I can tell you that the sound heard here has such a robust and refined flavor where you would think this is a full band playing. But it's just two siblings making good, powerful music together. Right away when I hit Play on "The River", the singing by Gabriel sticks out like a sore thumb because his voice is commanding and so distinct. Plus, "The River" is super soaked with emotion as you sense Gabriel getting personal and emphasizing every single word & syllable. And then throw in Daniel's rock-solid, steady-stream drumming as he delivers a thunderous beat to the mix. Sky Orchid stands out as a high quality act because the brothers don't just perform the song but embody "The River" in all its glory. The feeling just rushes out at you as you're entranced with the sound, style, vocals and lyrics.
Speaking of lyrics, check out the chorus from "The River" shedding light on these two deep brothers:
"And you know what it feels like to get out without anyone caring.
And you know what it feels like to get out without anyone saying, so cry me a river. (Yeah)
Let me stay here with you.
So cry me a river of tears.
Let me stay here with you."
"The River" is off of the album 'Oculus, Vol. 1' and based on this one track, I can bet that the album will be phenomenal. Sky Orchid is a breath of fresh air and music to my ears and "The River' can soothe even the most savage beast. Kansas and Alternative Music are back on the map!
https://www.facebook.com/skyorchidofficial
By Jimmy Rae (jrae2@att.net)