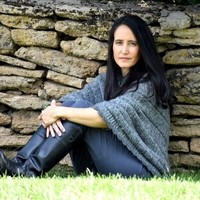 Shauna Burns, since her 2005 debut, has distinguished herself as a truly unique figure working with traditional folk material. The bulk of her efforts are best characterized as being in a Celtic vein, but she balances her original compositions and covers alike with a studied consideration of stylistic demands coupled with a willingness to blaze her own trails. Her latest single illustrates that point quite well. "O Come, O Come, Emmanuel" from her latest studio release A Winter Gathering isn't one of a select few Christmas standards that everyone knows, but has enough visibility in the public's imagination that it will strike a familiar chord for many while still seeming like an outside the box selection. Burns approaches the vocal and arrangement as she does earlier material, be it original or otherwise, with an emphasis on fidelity to traditional strengths while still imbuing the track with a distinctly individualistic and modern air.
URL: http://shaunaburns.com/music/albums/a-winter-gathering-4/
That individualistic air comes through most strongly in her phrasing of the lyrics. "O Come, O Come, Emmanuel" has some high flown language for modern music, a hint perhaps as to why we don't hear frequent other covers of the song, but that proves to be no obstacle for Burns. Instead, she works magic by pouring every ounce of available commitment into filling the lines with emotional weight and emphasizes the intensely human qualities of longing that define this song. It isn't your typical interpretation of this sort of material because it so clearly relies on the power of her personality to carry the tune over the top rather than merely hitting her marks and discharging a perfunctory of the classic. Much like her original compositions and past work, Shauna Burns proves quite talented at communicating her personality through her music in this song and it makes for invigorating listening.
The musical accompaniment is on point from the first and avoids any self indulgence. There's little surprise that she builds the music around piano and violin, certainly mainstay instruments in many of her recordings, and she weaves them around one another and her own voice with a deft, expert hand. The song runs nearly five minutes in length and it affords both Burns and her fellow musicians an opportunity to extend themselves musically, but there's never a sense that they are playing simply for the sake of playing. Instead, each note delivered from the aforementioned instruments clearly has a purpose and never tries listeners patience with a misplaced sense of preciousness. The violin playing, in particular, has a lyricism that elevates the song and serves as a sort of unintentional, but very effective, counterpoint to Burns' voice. Shuana Burns has turned "O Come, O Come, Emmanuel" into a resounding triumph from her new album and we can only assume that the other tracks included on A Winter Gathering match the unadulterated artistry on display with this performance.
Jason Hillenburg