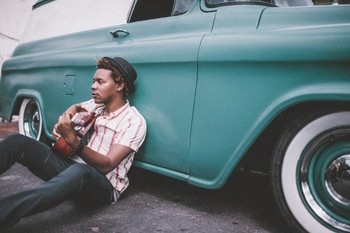 Keithian, releases RIDE OUT as the first single from his upcoming Off the Bayou EP …
The New Orleans based singer/songwriter/producer who has currently been writing for El Debarge, Wiz Kahlifa, Kehlani, Camila Cabello, Young Thug, and Bad Bunny; worked with Roc Nation Producer, Trakmatik (protégé to Grammy Nominated Producer of the Year No I.D.) and his band to develop a sound that best represents a true musician of today.
Influenced by Hip Hop, R&B, Reggae, Salsa, Soul, and Jazz; Ride Out boldly sets the tone as Keithian preps for the release of his music video later this month, and his Off the Bayou EP in the spring of 2018.
He was taught how to play the saxophone by his grandfather, with whom he performed in a family band and sang with a local gospel group. After accomplishing a regional hit on Christian radio and many shows, Keithian was discovered and recruited to join a local boy band.