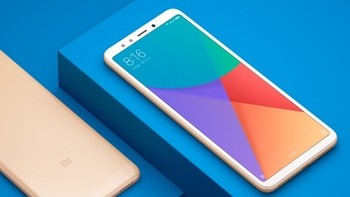 A cell phone is no more a luxury but demand if time and hence it has been a necessity for every human being. The revolution in the field of telecom had started a few years where the man was not limited to communicate via a normal phone. The invention of the cell phone helped him to communicate from any location, and hence one can be in touch with people for a long time. Over a period the makers made changes in cell phone added a few more features that made it smart and hence came the smartphone in use. Today, there are many manufacturers who produce various smartphones in the market. One of the leading companies in this field is the Xiaomi Corporation. Due to its mass production and effective marketing, there are a number of countries where this smart device has captured a huge market.
The Xiaomi is one of the recent brands that have thronged the Indian market over the last few years. This company has attracted a good portion of the customer base. Redmi belongs to the same master company, and it is the budget line of phones manufactured by Xiaomi. The Xiaomi has its headquarters in China, and they have been selling smartphones for 2014. Gaining a lot of popularity over the years the best part is that the quality of the phones has not decreased but increased. The Xiaomi Redmi line of phones comes with an approximate price range of 6- 15 thousand mostly. This brand has an ever-increasing strong customer base in both China is India apart from other first world countries in the world. In the recent times, MI is an easy competitor of Samsung and Motorola when it comes to smartphones.
The Xiaomi Redmi Note 5 is to be released in Jan 2018, and the following article with briefly discuss the top features of the phone. Showing some really impressive features, this phone is definitely a good investment.
Display and Screen
The Xiaomi Redmi Note 5 flaunts a full high definition IPS LCD screen of 6 inches display screen size. The pixel per density of the display screen is 367 PPI, and the phone has a screen resolution of 1080 x 1920. The GPU Adreno 510 graphics card ensures that the quality of the display is vibrant and immaculate.
Software
The Xiaomi Redmi Note 5 has an Octa-core processor of 1.8 GHz which is seated on a Qualcomm Snapdragon 652 MSM8976 chipset. This hardware is complemented with a 4 GB RAM which helps the phone to support the usage of multiple applications at the same time. It also gives an assurance of a seamless performance while multitasking or playing high definition games. Loaded with the effective processor and high RAM the device can easily work on more than one application at a time which can prove much helpful to the users in the field.
Camera
The smartphone is always expected to have a high-quality camera and effective resolution. The buyers expect this from any maker and understanding the same; this manufacturer has offered best of the cameras on its device. The Redmi Note 5 consists of a 12 MP rear camera and a front camera of 5 MP. This phone also has a dual LED flash that ensures that one can click pictures even in the dark or low light conditions. Apart from that, it has CMOS image sensor and other features like Phase Detection autofocus, dual LED flash, touch to focus, etc. This phone can also support and record 4K video recording at 30 frames per second. The front camera is capable of shooting good quality pictures which are flawless and vibrant. Hence those who love to capture video clips and images can enjoy the use of this device.
Battery and Storage
The Xiaomi Redmi Note 5 runs on a lithium-ion battery of 4000 mAh, and it also makes sure that the phone runs for long hours. You can also charge the phone quickly since it features a fast charger as well. Hence those who want a useful device for business can select this device as from all the viewpoints this device can perform well.
Coming to storage, the Xiaomi Redmi Note 5 has an internal storage space of 64 GB that is expandable up to 128 GB. This much of storage space is enough to store a lot of media and documents file which is inclusive of movies, music and data files. Hence those who want to store more images for business purpose can also go for this device.
Connectivity
This phone has a dual SIM facility, but both are Micro SIM slots. The phone supports all 2G, 3G and 4G network connections and apart from that, there are regular network connections like Wi-Fi directly or through a mobile hotspot, Bluetooth, GPS with an A-GPS Glonass, and USB connectivity through micro USB 2.0 port. Thus there is a range of connectivity options.
Price
The estimated Xiaomi Redmi Note price in India is Rs 12,990, and it comes in the group of the mid-priced ranged phones. For latest price updates and any other offers, you can check 91mobiles.
Verdict
Xiaomi is one of the most trending brands in the recent market. They feature good quality phones which have good features and are an all-rounder. In case of the Xiaomi Redmi Note 5 in particular, this phone will release in Jan, 2018, and it comprises some really promising features considering the price of the phone. A number of the features existent in this phone are only exclusive to high-end phones. The specific features which can compete with higher priced phones are that it has a 4 GB RAM which makes sure that the phone runs smoothly without any hindrance. The display quality is unyielding, and the phoneflaunts some really good camera features. You can easily click high definition pictures and first-class quality videos simply with your phone. In all, if you are fond of MI as a brand and you are looking for a mid-priced phone, then this is the choice for you.