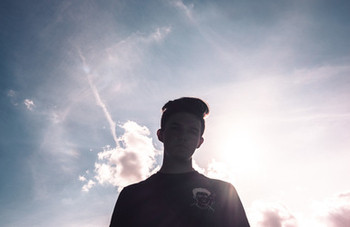 The official video for "Waterfall" from rising French star Petit Biscuit is premiering worldwide today. Watch/share here. "Waterfall," which has been streamed more than nine million times to date, is the lead single from Petit Biscuit's debut album Presence.
Recorded over the course of the past year, Petit Biscuit—a.k.a. Mehdi Benjelloun—wrote, produced and mixed Presence completely independently, finding time between high school exams and sold out tours across the U.S., Europe and beyond.
Presence is Petit Biscuit's complete creative vision, and includes contributions from Bipolar Sunshine and Panama in addition to Lido. The album was mastered by legendary engineer Chab (Daft Punk, Air, Sebastien Tellier) in a nod to the forefathers of French dance music.
The new album is the first body of work from Petit Biscuit (\pə.ti bis.kɥi\) since the release of his debut EP featuring smash hit "Sunset Lover," released in 2015 when he was only 15 and streamed more than 400 million times.
In addition to the U.S. tour stops set for this winter, Petit Biscuit will continue to celebrate Presence with new 2018 dates in London, Amsterdam and his hometown of Rouen.