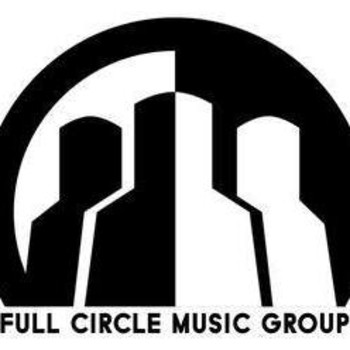 Christopher Wills, President of FCMG LLC, has learned the music business "hands on". He's equally at home creating beats or mixing songs, as working with venues in developing independent tours. FCMG has created a solid platform and business structure for independent artists to have a fair shot at making it. They'll learn the business behind the music and get paid to do what artists love to do, create and perform. Mr. Wills' team includes experts bringing the best to FCMG's family of artists. Let's look at two, Lee Wathan and Derrick Johnson.
Lee Wathan, the business advisor to millionaires, is developing a multi-course training program to teach our artists "The Money Game for Indie Artists". We've all seen tragic headlines of "successful" artists making it to the end of their career broke. Our artists will learn the tricks of the trade. Mr. Wills long relationship with Derrick Marquis Johnson, CEO of SupaUnit / SavageLife Ent allows our artists many opportunities to work alongside, industry recognized, national artists.
Full Circle Music Group provides management services and we'd like to introduce you to two amazing talents P.R.E.A.C.H., The Romanian / American International Recording Artist and upcoming superstar, Trill Will, of Daytona Beach, FL.
P.R.E.A.C.H., this year alone toured with National Recording Artist, Jelly Roll, of Nashville TN. He opened for hiphop acts Bubba Sparkxx w/ Struggle Jennings on Bubba's, "My Brothers Keepers" tour, Rittz for his "Last Call Tour" and Lil Wyte for his "Overworked and Underpaid" Tour . Trill Will co- headlined the I-10 Tour, along the CEO of SavageLife Ent. On this tour, he traveled and opened up for national recording artists Webbie and Boosie Badazz. Full Circle Music Group is constantly expanding. In 2017 FCMG along with L.F.N.K sponsored the 1-10 tour with label and social media company, SupaUnit / SavageLife Ent., giving our artists additional opportunities. The tour appeared in 14 major city cities, including Tallahassee FL, Baton Rouge LA, Houston TX, Pensacola FL, Phoenix AZ, Las Vegas NV and Los Angeles CA and several other locations. Full Circle Music Group hosted 24 artists and 4 djs on the I-10 Tour. Full Circle's own brand, L.F.N.K., stands for "Locally Famous Nationally Known".
L.F.N.K. is where we begin working with our independent artists. Here we endorse them through our clothing line, our multi-artist EP & LP releases, and world wide, digital release of their projects (offering artists from all genres a fair chance of being noticed and heard across the world through digital distribution and marketing using the world wide web) and soon to be released, multi-course training programs. L.F.N.K. also sponsors and endorses models, djs, events, national and regional tours.
Here are some of the programs that Full Circle Music Group has to offer independents from all walks of the entertainment industry:
*​ ​The​ ​L.F.N.K.​ ​Artist​ ​Development​ ​Program
*​ ​SupaUnit​ ​Tours​ ​&​ ​Events
*​ ​Marketing​ ​and​ ​Branding
*​ ​Audio​ ​Content​ ​Creation,​ ​both​ ​live​ ​&​ ​studio
*​ ​Visual​ ​Creations,​ ​inc.​ ​videos,​ ​commercials,​ ​and​ ​social​ ​media
*​ ​World​ ​Wide​ ​Distribution
*​ ​Music​ ​Registration​ ​/​ ​Rights​ ​Protection
*​ ​Management​ ​/​ ​Booking​ ​Services
Official​ ​Website​:​ ​www.fcmg.us
Facebook​:​ ​https://www.facebook.com/FullCircleMusicGroup/
Instagram​:​ ​https://www.instagram.com/FullCircleMusicGroup