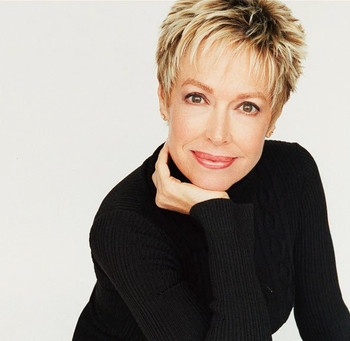 Adored for her singular magic for making what's classic contemporary again, Jan Daley is the most multi-talented and beautiful Best Kept Secret in entertainment today. The triple-threat singer/songwriter, actress and playwright connects to audiences worldwide with her authentic, personal presentations couched with just the right amount of razzle dazzle to remind you why she's at center stage.
Billboard raved, "…in every sense of the word, a knockout!"
Variety proclaimed her, "…one of the most entertaining, best balanced talent blends on the boards."
As usual, Jan is currently juggling projects in various performance arenas. Her top priority is a new jazz/pop kissed easy listening album,The Way Of A Woman.
The title track is penned by Jan herself and she not only shows off her vocal skills but her writing excellence is also on display on 6 tracks of this new release.
If you have been listening to her recently released Great American Songbook EP "When Sunny Gets Blue," then you'll be excited to hear that "The Way of a Woman" will be completing that EP with six brand new smooth jazz songs. Jan has been working with legendary Motown producer and writer Michael B. Sutton. Sutton has over two decades of experience in the music industry, seven of which were working as a staff producer and writer for Motown Records. Initially discovered by Stevie Wonder, Michael Sutton is now a seasoned producer and the president of iMerica Entertainment.