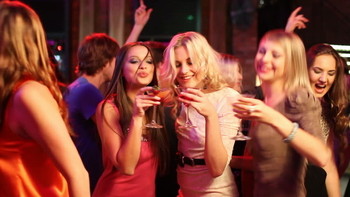 When it comes to party hire, there is a lot that ought to be done. The mistake most people make is that of assuming that any venue will suit their needs. This is never true. Every event has its own requirements and not every venue will satisfy those requirements. If you are planning on reserving a venue for your next party needs, there are a couple of things you will have to do.
Guest list
The first rule of choosing a venue is to select one that will accommodate your guests comfortably. If the venue is too small, it will cause congestion. On the other hand, if the venue is too big, you will have wasted money which could have been used for something else. With that in mind, before deciding on the venue to use, you have to pay close attention to your guest list. How many people will be attending? You should then match this number to the available venues.
Type of event
Another thing you will have to consider is the type of event. Is it a birthday party, a wedding reception or a business meeting? The type of event will have a significant part to play in your choice of venue. For example, if it is a wedding reception, you have to think of a venue that offers you a room or tent that is large enough to accommodate your guests and also provide room for dancing and other activities. You also have to think about the views. The last thing you want is for the wedding photos to be boring. For a business meeting, you mostly need to think about a large round table.
Budget
How much have you set aside for the party hire? This will influence your choice. Don't just think about the cost of reserving the venue. You also need to consider the cost of such things as catering services, chairs, audio/visual system, decoration, staging hire and so on.
Location
The location is yet another important thing you have to consider when deciding on the venue to reserve. In the case of a wedding, you have to think of the views. They have to be amazing. Second, to make sure your guests arrive on time, you need to pick a location that is easy to find and access. The location must also be in a safe neighborhood. The wrong choice of venue location can discourage guests from attending the event and even ruin the entire party.
Range of services
The services that are available will help you save time before and during the event. For example, if catering services are not available, you will have to search for your own caterers. The more the services a venue offers the better.