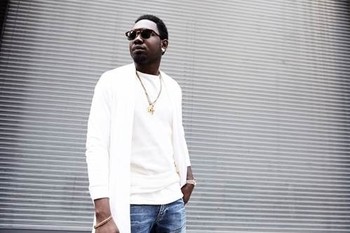 Reggae and dancehall sensation Kranium has recently teamed up with Absofacto to release their newest collaboration "Two Wrongs." The track can be seen on Absofacto's newly released EP "Thousand Peaces" and is available here.
Kranium's hit singles remain to be fan favorites as tracks such as "Nobody Has To Know feat Ty Dolla $ign," have amassed over 37 million YouTube views while "Can't Believe feat Ty Dolla $ign & Wiz Kid" have amassed over 7 million streams via Spotify worldwide and earned a ranking of #17 on the iTunes Reggae Songs Chart. He's also just recently introduced his newest single "Meet & Beat."
The rising star has remained on the move with performances at Power 105's Powerhouse 2017, where he was notably featured as the only dancehall act, along with TIDAL's third annual benefit concert, TIDAL X: Brooklyn. As if that wasn't enough he also kicked off his "Meet & Beat" Tour last Friday in New Haven, CT. The tour will continue on to hit markets including Atlanta, Washington D.C. and Orlando before the grand finale at the Brooklyn Bowl on November 22nd.