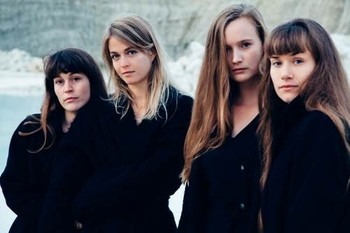 Instrumental performance and sound quartet We Like We from Copenhagen, Denmark premieres a brand new track titled I'm Not For More! Praising the collective We like We focuses on a collaborative working ethos utilizing a unique mix of instruments and musical background.
The band comments on the new track: "The opening track of our new album I'm not for more unfolds itself like an endless floating mantra of repetitive vocal and violin melodies accompanied by a distorted cello drone and a whirling vibraphone. "I'm not for the record, I'm not for money, I'm not for the purpose, I'm not for more…." is a modern lullaby, a rejection of the neo capitalist society and the eternal aspiration for more."
I'm Not For More is taken from sophomore album Next To The Entire All available this December via Berlin based vinyl label Sonic Pieces.