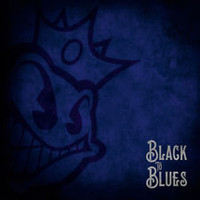 This release is a blues tribute of sorts, covering classic blues tunes originally delivered by Willie Dixon, Leon Russell, Booker T. Jones, and Muddy Waters. The Kentucky band does a really good job of resurrecting these blues classics.
Built For Comfort is a good version, having a nice slow building presence. Champagne And Reefer is a sort of love song evidently about two of Muddy Waters favorite things. They deliver it down and dirty right here, right now. Palace Of The King (written by Leon, Duck Dunn, and Don Nix) by BSC is the fast catchy, head bobbing version of the song. Hoochie Coochie Man is as good a version as I've heard of this much covered song. Born Under A Bad Sign is of course the blues song made famous by a little UK band called Cream. BSC puts a nice spin on it here. I Want To Be Loved is the Willie Dixon slow shuffle tune. They rock it out nicely.
Chris Robinson lends that Southern rock, blues styled voice to the treatment of these songs. He and Ben Wells anchor the songs with tasteful riffs that personalize the songs and help to help update the old classics. John Fred Young knows exactly when to use the harp and has the riffs. If you're a blues fan or a classic rock fan, you'll find the building blocks used to build groups and guitarists like Cream, Led Zeppelin, Jimi Hendrix, The Animals along with countless others right here.
http://www.blackstonecherry.com/
By R.M. Engelman