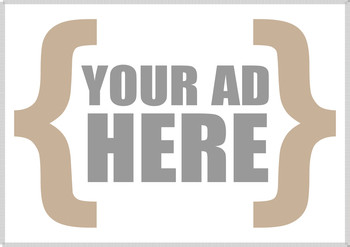 Hollywood Undead Statement On Matty Kurlzz
"Matty and Hollywood Undead have decided that we are parting ways amicably. Matty decided he would like to pursue his own interests and we are supportive of that. We wish him nothing but the best moving forward."
CHECK OUT KAMAIYAH'S "SUCCESSFUL" VIDEO
Kamaiyah continues to put a spin on one of our favorite eras, the 90s. In her new video "Successful," the only female in 2017's XXL Freshman class, takes a page straight out of those classic 90s music videos the world grew to love. The Oakland rapper shows fans how fun life is once you've beat the odds and found success.
Soft Fangs shares watercolour video for 'Honey Colony'
Soft Fangs is the musical project of Brooklyn-based songwriter, John Lutkevich. Since his first EP (soft fangs | 2014) and subsequent full length (The Light | 2016), Lutkevich has been enticing audiences all over with his purposefully crafted dark pop.
Influences like The Beach Boys, Leonard Cohen and Pavement melt together to form a scuzzy tangle – from which emerges a dreamier sound reminiscent of acts like Sparkle Horse – while literary inspiration comes from the magical realism of author Gabriel Garcia Marquez and avant-garde poet Robert Creeley.
Makeness signs to Secretly Canadian
Up and coming Scottish producer Makeness, aka Kyle Molleson, has signed to Secretly Canadian and debuted his new single, "Loud Patterns."
"Loud Patterns" is framed by thundering, low-end frequencies that capture a raw, frenetic energy. It offsets this abrasive shell with intricate synthetic soundscapes and vocal melodies, teasing elements from his forthcoming record. This marks Makeness's first new music following support slots with Holy F**k, Midland and Avalon Emerson and June's self-released Temples Works EP.
Watch the Official Music Video for Danish Pop Sensation KING's New Single
'Only U' is the latest single from Danish artist KING: dark, poignant and weighty pop music from one of Europe's brightest new lights.
KING first announced herself on the world stage in summer 2016 with the release of debut single 'Promise', a record that has since clocked up more than a million views on YouTube. Since then, she has released a steady stream of head-turning singles, with 'Only U' the latest in a discography that grows more fascinating with every release.
"Anniversary" – The New Single from Calming River
Calming River is the pseudonym for artist Joshua Malcom, a singer-songwriter originally from the UK but currently based in Denmark. Calming River has played numerous stages across the UK and Europe in support of his unique musical style winning praise from the likes of Music Crowns, The Unsigned Guide BBC Introducing and being chosen to support Blackbeards Tea Party in the UK. Now he's returned with his new single "Anniversary" out on the 27/10/17 accompanied by a video.
Abra Cadabra shares music video for 'Lemme At Em'
"Abz's ability to rhyme and sing over any beat makes it tricky to confine the teen within the constricts of genre…. Whether drill or dancehall, Afrobeats or R&B, Abra's ability to augment his experiences of being young, black and British are almost unsurpassed." i-D
SHADOW RAY Premieres New Single + Video "Far Away"
Shadow Ray's debut album Eyes, Gleaming Through The Dark will be out October 20, 2017 via Rillbar and today we're pleased to announce the premiere of the first Shadow Ray single + video Far Away, via Blacklisted Magazin who sat down to interview Shadow Ray.
The Kooks inspired 'Mosaic' release Indie Pop anthem
Every generation has a band that feels like they're talking directly to them – Mosaic are a band entirely in that mould, singing songs with stories their audience can immediately relate to whilst paying homage and taking influence from some of the most successful bands in recent times. Mosaic create songs you fall into and have no intention of escaping from – upbeat even when they're being introspective, they have immediate pop hooks coupled with subtle atmospherics which make them impossible to resist.
Felix Hagan & The Family release new single 'Attention Seeker'
Theatrical punks Felix Hagan & The Family have released their new single 'Attention Seeker'. The triumphant pop punk anthem is the title track and opener of the band's debut album Attention Seeker, out on November 24th.
Regarding the single Felix Hagan says, "It is the hymn for the eternal show-off, the cry of all those whose life hinges on the approval of others. And I absolutely love it."
BILLBOARD MAGAZINE & CAYE SONG PREMIERE: "WITH U"
Today, 20-year-old producer, rapper and singer Caye partners with Billboard Magazine to exclusively premiere his chill feel-good single "With U." With its dreamy Caribbean vibes and soulful melodies, Caye is clearly high on love as he tops off the playful track with his smooth falsetto and gritty raw verses.
Caye explains, "I've always found it interesting how people can be so hesitant to be their true selves in front of strangers. In this song, I ask if we can break down those walls and be ourselves. Maybe even consider what it's like to live in one another's shoes."
TUNE IN TO WATCH CIARA ANNOUNCETHE "2017 AMERICAN MUSIC AWARDS" NOMINEES
As the kick-off to the 45th anniversary of the legendary music awards show, international music sensation Ciara will announce the "2017 American Music Awards" nominations live on ABC's "Good Morning America" on Thursday, October 12, 2017. Ciara will read six categories on air, starting at 8:30AM ET. Following the broadcast, all nominees will be announced via Facebook Live on the American Music Awards and Billboard pages, starting at approximately 9:50AM ET.
ANTI-'s Jade Jackson announces first ever UK show for November 13th
Following the release earlier this year of her critically acclaimed debut "Gilded" on ANTI-, and an extensive US tour in support of Social Distortion, Jade Jackson will make her first trip to the UK with a headline show at The Slaughtered Lamb on November 13th.
"Gilded" is a powerful and persuasive introduction to the gifted young country-rock sensation from small town California already causing a stir with critics and fans alike.
Jade Bird performs on "The Late Show with Stephen Colbert"
British artist Jade Bird made her U.S. television debut last night, performing her single "Cathedral" on "The Late Show with Stephen Colbert."
The song appears on Jade's debut EP Something American, released in July via Glassnote Records.
The Go! Team announce new album
For SEMICIRCLE, the Brighton-based, melody-obsessed Team leader Ian Parton had the vision of a marching band going rogue and chucking away their sheet music to blast out Northern soul stompers, Japanese indie-pop swooners and old-school hip hop jams. But his extensive sample library could only take him so far. So Ian made a pilgrimage to Detroit — city of Motown and The Stooges, of musical (and actual) revolution — where he hooked up with The Detroit Youth Choir. "Semicircle Song" was one of the resulting collaborations, listen here (via Pitchfork).
SECT To Release Second Album
Following the signing of North American hardcore group SECT to Southern Lord earlier this year, the band has since completed recording their second full-length, and label debut, No Cure For Death, and with plans to release the album on November 24th. No Cure For Death was recorded with Kurt Ballou at GodCity Studios and mastered by Alan Douches at West West Side Music.
David Zowie shares politically charged visual for 'The Real Don'
British DJ and producer David Zowie is set to get people talking, as he shares the visual for his latest track release, 'The Real Don'. Acting as the follow up to hit record 'House Every Weekend', Zowie takes the political route for his latest project, allowing for his sense of humour and take on today's current affairs to shine through.
Delsbo Beach Club Debut Fuzzy Indie Pop Number 'All The Way Home'
Stockholm-based Delsbo Beach Club have been one of this year's most frequent live acts on the capital's indie scene and are set to release their instantly charming debut single All The Way Home on Swedish label Rama Lama Records (Steve Buscemi's Dreamy Eyes, Melby).
Exploded View announces 'Summer Came Early' EP
After finishing the songs that became their self-titled debut LP for Sacred Bones, Exploded View decided to go back into the studio and record some more. Mixed in with some of the outtakes of the first record, such as "Mirror of the Madman," the songs on Summer Came Early signal a step forward for the band, revealing more clarity and focus than the first, yet retaining a certain messy experimentalism that gives them the freedom they crave.
The psychotic tale of 'Mirror of the Madman' contrasts with the softness of 'Summer Came Early,' an epitaph to the environment, written in a post-warming future. "Forever Free" captures a "baroque" approach, with a curious combination of sounds: the fake harpsichord synth sound and the mellotron, plus the "bleeping sound" sequence caused by Hugo Quezada's personal obsession with Raymond Scott. The track is a tale of mental entrapment and finding the key to freedom from within.
Connor Phillips "Nirvana feat. COTIS"
"Sit down, I've got something to tell you" Hearing those words, coming from your 16 year old son could be somewhat nerve wracking. That's what Connor Phillips parents experienced for a moment, a couple of years ago when he gathered them in the living room. Thankfully it was a happy surprise as he told them he's been making music for a while, and now he's got an offer to preform at a concert in Vancouver, but he needed them to sign a permission cause it was a 19+ concert.
Sean Christopher unveils haunting animated video 'Paper Plane Pilot'
Dutch born, Bristol based artist Sean Christopher has unveiled the hauntingly beautiful animated video for his UK debut single ?Paper Plane Pilot?, available now on Dumont Dumont (RY X, Charlie Cunningham, Josin). The video was directed by Sean?s partner, filmmaker Eline Helena, and produced by Sean and Julia Schellekins, founder of Pristine Films.
Julien Baker Debuts New Video "Turn Out The Lights"
Turn Out The Lights is already being greeted with enthusiastic early praise both here and abroad, from outlets including The New York Times, Rolling Stone, The A.V. Club, Alternative Press, DIY, Loud & Quiet, and The Skinny, among others. Baker also appeared on the season premiere of Prairie Home Companion last weekend, performing "Appointments" and previously unreleased new album track "Hurt Less," as well as hymn "It Is Well With My Soul."
Australia's The Maledict release new single "Imperilled"
Hailing from Australia, death/doom collective The Maledict have released their brand new three-song single/MCD "Imperilled" on October 5th. This new single features one new song, one reworked track from the band's 2013 demo, and one cover.
The title track heads up the package, bringing 8 minutes of doom. The new material is as laden with melancholy as ever, but now hints at things to come – with a heavy injection of atmosphere and melody to accentuate against the filthy canvas of death/doom metal.
Dillon Francis Releases New Single "Hello There" (Feat. Yung Pinch)
Platinum-selling artist, DJ, and producer Dillon Francis today released a new single titled "Hello There" (feat. Yung Pinch) on his own IDGAFOS record label. The track is available today at all digital retailers and streaming services. Together, Francis and Yung Pinch have a combined 5 Million monthly listeners on Spotify alone.
Small Town Titans Release Official Music Video for "Me, Myself, and Monster"
York, PA heavy rock band Small Town Titans has released the Official Music Video for their new single, "Me, Myself, and Monster," which originally premiered on Tattoo.com.
new WESTSIDEDOOM track
Westside Gunn and MF DOOM recently came together for a new project called WESTSIDEDOOM and here's the next track. Produced by The Alchemist, "2Stings" is available for free download below.
Summer Heart New Video
The video in the artist's own words: "I wrote 'Follow' with the intention of exploring the concept of following your dreams, and the possibility of never quite getting there. Kyle, who directed the video, wanted to convey this idea through a relationship between a mother and her young daughter. The daughter, relishing her role as the star of the show, is all naive optimism and youthful exuberance. Her mother, meanwhile, looks on with pride but also with a kind of melancholy. As her daughter plays to the crowds, she reflects on her own youth and the dreams she never had the chance to follow, and wonders just how many years she has left with her daughter; too few, perhaps, to see her daughter follow her own dreams."
Christian Scott aTunde Adjuah Premieres "The Cypher" at Mass Appeal
Grammy nominated trumpeter, composer, and producer Christian Scott aTunde Adjuah will release the third installment of a trio of albums commemorating the 100th anniversary of the first jazz recordings. Collectively titled The Centennial Trilogy, the final album in the series The Emancipation Procrastination will be released on October 20th via Ropeadope.
"The Cypher," the second single from The Emancipation Procrastination just premiered at Mass Appeal. The track was first written for a 2016 Complex City Cypher video, featuring Christian alongside A$AP Ferg, Wiki, and Your Old Droog.
SAM SMITH PREMIERES THE THRILL OF IT ALL ALBUM TRAILER TODAY
"Too Good At Goodbyes," the album's first single, is a global smash, hitting No. 1 on the U.K. and Global Spotify Charts and topping the U.K. and U.S. iTunes charts. It has captured the top spot on the U.K.'s Official Singles Chart Top 100 for three consecutive weeks, marking Smith's sixth No. 1 single there. In the U.S., "Too Good At Goodbyes," debuted at No. 1 on Billboard's Digital Song Sales chart. Worldwide Spotify streams of the single already exceed 100 million.
ICYMI: Kodie Shane Shares New Song "Bounce Back"
"Kodie Shane is easily the most talented member of Lil Yachty's Sailing Team. Her ear for melodies and talent to execute them separates her from most rappers in her weight class" – Complex
Major Lazer Organizes "Relief Is The Mission" Charity Concert for 10/16 in Miami
Benefitting Caribbean hurricane victims, Major Lazer is organizing Relief is the Mission, a charity concert at Miami's Mana Wynwood October 16. The show will take place on III Points Festival's Mindmelt stage—III Points ticketholders will receive a special code to add on this fourth day for a discounted ticket price.
The concert will feature Major Lazer—whose Diplo is a south Florida native, Jillionaire is Trinidadian and Walshy Fire is Jamaican—alongside Miami resident Tory Lanez, Trinidadian soca star Machel Montano, Puerto Rican producer and rapper Bad Bunny and many more special guests.
ICYMI: VOCAL POWERHOUSE LEDISI PERFORMS ON "HARRY"
Multi-Grammy nominated vocal powerhouse Ledisi gave the HARRY show an amazing rendition of her hit single "HIGH" off her her newly released album Let Love Rule. A true fan of each other's work, both artists shared their love for their hometown New Orleans, lessons learned from the iconic Patti LaBelle, and more.
FRAME shares pop-ballad "One of a Kind"
Today, Brooklyn-based art pop project FRAME, (aka Caitlin Frame) reveals her final single, a pop-ballad titled "One of a Kind", accompanied by a special photo essay on GoldFlakePaint. It's taken from her forthcoming debut LP, State of Mind and follows a string of singles "Actions at a Distance" & "State of Mind" – an NYC disco-tinged pop song. The record encapsulates the last few years of an 8-year relationship and marriage, focusing on the breaking points; polyamory, jealousy, new love, and the gray area at the end of a relationship. State of Mind is out October 27th via Concierge Records.
MEYHEM LAUREN ANNOUNCES NEW ALBUM PRODUCED BY DJ MUGGS
Queens finest Meyhem Lauren and LA's own has just announced his new album Gems From The Equinox produced by DJ Muggs will be released everywhere on October 27th via Soul Assassins Records / Kobalt Music Recordings. Pre-order for the album is available here with a free instant grat of new single "Street Religion" feat. Roc Marciano. Special physical + digital editions with bonus tracks are available at soulassassins.com.
'Call Me By Your Name' – #NationalComingOutDay
Celebrate #NationalComingOutDay and dance along to an Official Clip from Sony Pictures Classics' upcoming release CALL ME BY YOUR NAME featuring The Psychedelic Furs' classic song "Love My Way"! Don't miss this sensual and transcendent tale of first love starring Armie Hammer, Timothée Chalamet & Michael Stuhlbarg, and featuring original music by Sufjan Stevens, In Select Theaters November 24th!
Nerina Pallot premieres the video for 'Bring Him Fire'
"I struggled with the recording of 'Bring Him Fire', because I wanted to keep it raw but have it make sense with the rest of the album, which is quite intricate and orchestrated," says Nerina of the song. "I leaned heavily on my friend (and producer of my fourth album 'Year Of The Wolf') Bernard Butler for an objective opinion. As ever, Bernard gave me fabulous advice (some of which I ignored, but he forgave me) and also added his effortless guitar genius to it. Lyrically it's pretty straightforward: lady likes man, wants man to notice her etc., so she's written it all down in a handy little list for him in case he wasn't sure what he might be getting." – Nerina Pallot
AMENRA Shares Mass VI Centerpiece "Plus Près De Toi (Closer To You)"
Heavy music luminaries AMENRA share "Plus Près De Toi (Closer To You)" — the centerpiece to their phenomenal new album Mass VI nearing release through Neurot Recordings on October 20th – with a premiere of the song at Metal Hammer.
ZERO THEOREM Release Sci-Fi Music Video for Unforgettable New Anthem, "Area"
Los Angeles-native heavy rockers ZERO THEOREM have made a name for themselves by releasing top quality tracks and performing high octane sets as an independent force. Producing a dynamic, haunting and penetrating brew of anthemic rock songwriting and vocals with earworm-worthy metal riffs, ZERO THEOREM have scored the attention of fans in and outside of their local area.
In August, ZERO THEOREM turned heads with the release of their rock solid EP, Ataraxis, available via iTunes. Today, the band is thrilled to premiere their mysterious outerspace action-laden music video for the EP's standout track, "Area". The video was directed by Brian Cox of Flarelight Films.
Imagine Dragons Share Video For "Whatever It Takes"
"Whatever It Takes" is the follow up to "Thunder" –currently #3 at modern rock radio—and the #1 single, "Believer." Evolve, the third studio album from the Grammy Award winning band, is #8 on the Billboard 200 chart. Imagine Dragons are currently the 6th most streamed artist globally on Spotify with over 32.4M listeners.
Multi-Platinum Grammy Winner DAYA Returns With "NEW"
"New" marks the first new music and creative direction from Daya since signing to Interscope Records this summer – her first major record label deal. The Stargate and Sir Nolan-produced track was co-written by Daya, Stargate, Sir Nolan, James Newman & Brett McLaughlin and was recorded at The Stellar House in Venice, CA.
Trondheim, Norway based The Fjords share DIY illustrated video for new single 'Lost'
The Fjords are not so dissimilar to their natural namesake — sweeping, enigmatic and grandiose. Delve a little deeper though, and the gleaming surface becomes surprisingly sinister.
Moonfall Signs With Outerloop Records
Pop/rock trio Moonfall has officially signed with Outerloop Records. Outerloop Records partnered with Cooking Vinyl America to help emerging artists break out in the industry while maintaining rights to their music. Having been in the business for more than a decade, Mowery and Outerloop Management have successfully developed artists such as We Came As Romans, Ice Nine Kills, Periphery, Set It Off, and more, and served great artists like Refused, Carnifex, and Darkest Hour. The label roster includes acts such as Lakeshore, Lorna Shore, Megosh, Night Argent, Youth In Revolt, and many more.
Premiere: We're "Lost" in Excitement for Moonfall's New Video
Amplify Peace Tour: Saving Syrian Lives
Amplify Peace: Saving Syrian Lives is a multi-genre tour featuring Arab American artists Omar Offendum, Bassel & The Supernaturals, Kayem, Ronnie Malley & the Turath Ensemble and DJ Bella Loki. The tour, sponsored by the Syrian American Medical Society (SAMS), aims to increase awareness of the humanitarian crisis in Syria and help gather support and resources to save the lives of Syrians affected by war. The tour takes place in 10+ cities across the Midwest and East between October 19 – 28 of this year, with its kickoff in Louisville, KY on October 19th at the Tim Faulkner Gallery.
Dave Grohl credits his punk past and privilege for his successful career
Not even a broken leg will stop Foo Fighter frontman Dave Grohl from performing. In a recent interview with The Red Bulletin, hitting newsstands Oct. 17, Grohl sets himself apart from lighter weight musicians like Kanye, Justin Bieber and Selena Gomez, crediting a punk rock past with the grit that keeps him rocking no matter what.
Charles Ellsworth Debuts New Video and Vinyl
When Charles Ellsworth released his sophomore record, Cesaréa, this past summer he did so with a sold-out release show, the record received positive reviews, and radio stations across the country had found a new track or two they liked to spin. It seemed that everything was coming up Milhouse. Everything except a hiccup from the company pressing Cesaréa on vinyl which created a production delay which Charles is happy to announce is over. Charles Ellsworth's Cesaréa is now available on vinyl. To accompany this news Ellsworth has teamed up with I'm Music Magazine for an exclusive premier of a new music video for his track "Dyre Straitz" and can be found at @SKOPEMAG.
Sammy Bananas releases "21" video starring his one year old son
"21" is just a regular day in the life of a Brooklyn DJ dad and his foul mouthed, deeply NSFW child. Sammy Bananas' vintage house-inspired single – featuring the vocals of Nicky K, mistress of ceremonies at infamous burlesque nightclub The Box – takes on new life in the hands of director Nicholas Barat, who turns Sammy's son into the star of the show. (There's also a clean version with animal noises for any concerned parents out there.)
Mavis Staples Shares "Little Bit" Via Billboard
Mavis Staples has unveiled her latest single "Little Bit" via Billboard.com. The song is a cautionary anthem of all the ways in which those regarded as suspicious have to weigh their actions just to survive day to day: "A little bit too high, a little bit too low, a little bit out of line, and my baby won't make it home." Mavis leads listeners through call-and-response vocals in a soundscape that recalls Sly and the Family Stone's mix of joy and social criticism unfolding over a funk-edged rhythm section.
LOUIS TOMLINSON RELEASES NEW SONG 'JUST LIKE YOU'
ouis Tomlinson today premieres a new song 'Just Like You', as a special fan track release.
In addition to 'Just Like You', a brand new Louis single is set to follow later this year.
'Just Like You' is a modern mid-tempo pop song written by Louis, BURNS and Jesse Thomas and produced by BURNS. Lyrically the track tells fans how Louis is emotionally just the same as them, a sentiment that is sure to resonate with his millions of followers globally.
Empathy Test Shares New Single Via BlackBook
Empathy Test was formed in 2013 by childhood friends Isaac Howlett and Adam Relf. Sharing a mutual love for all things sci-fi, the London-based duo draw inspiration from '80s movie soundtracks, '90s guitar bands and underground dance music. Their name, borrowed from Ridley Scott's 1982 sci-fi masterpiece, Blade Runner, gives a clue to the DNA of a band that, since its conception just three years ago, has self-released a string of meticulously layered, life-affirming Synthpop tracks that have won them both critical acclaim a legion of dedicated fans worldwide.
Detroit's Anna Burch signs to Polyvinyl Records
Detroit singer/songwriter, Anna Burch, came to Polyvinyl's attention the same way most valuable discoveries happen. By word of mouth. Fellow Michigan native and longtime Polyvinyl artist, Fred Thomas, sent Burch's demos to Polyvinyl in the summer of 2017 with a simple note; "This is not a drill. You need to hear this."
Teen Daze shares second track "Kilika"
Themes For A New Earth is a collection of recordings that were made during the making of the most recent LP from Teen Daze (Jamison Isaak), Themes For Dying Earth. This nine track collection of instrumental, mostly ambient works, is embedded with a certain optimism that separates it from its counterpart. Themes For A New Earth will be the second release through Isaak's own label, FLORA, and will be released both digitally, and on a limited pressing of vinyl.
NEKRASOV: Invisible Oranges Premieres New Track From One-Man Black Metal Unit
The Mirror Void is the forthcoming full-length from mysterious one-man black metal unit NEKRASOV. With The Mirror Void, founderNKSVcontinues to orbit between the two poles of power electronics and black metal, but the singular focus on otherworldliness remains consistent, and while the experience is challenging to the utmost, it is also ultimately rewarding.
MAURICE MOORE PREMIERES "LITTLE MORE" VIA BILLBOARD.COM
Today, rising Canadian Singer/songwriter Maurice Moore premieres a new single titled "Little More" via Billboard. After penning songs for artists such as Justine Skye and Marques Houston, collaborating with Kehlani, and generating massive buzz on the internet, Maurice is readying to release his debut and highly anticipated full-length project this fall titled The Amber Room. "Little More" is a light-hearted, relatable and candid track with an irresistible hook and tight melodies that is sure to leave listeners wanting a lot more from Maurice.
Mary Gauthier Shares Struggles of Real Soldiers On Rifles & Rosary Beads – Out January 26th
Acclaimed singer-songwriter Mary Gauthier will release her most important work to date with Rifles & Rosary Beads on January 26th, 2018 via Thirty Tigers. Co-written with U.S. veterans and their families, the eleven deeply personal songs on this album reveal the untold stories, and powerful struggles that these veterans and their spouses deal with abroad and after returning home.
Each year it is estimated that over 7400 current and former members of the United States Armed Services take their own lives. The songs featured on Rifles & Rosary Beads were all co-written as part of SongwritingWith:Soldiers, a non-profit program that facilitates retreats bringing professional songwriters together with wounded veterans and active duty military. Participants have shared that the experience of songwriting was life changing for them, some even said life saving.
Gestures & Sounds Share Picturesque Music Video for "The Last Day"
LA-based folk-pop outfit and filmmakers, Gestures and Sounds are proud to release their music video for single, "The Last Day". Stemming from a picturesque trip to Yosemite, the guys from G&S learn how to get away from it all and just enjoy living life!
INDIE/FOLK ARIST, SIERRA BLANCA, DROPS NEW VIDEO AHEAD OF NOVEMBER RELEASE
"Book" is a highly relatable song in the current socio-political climate, as it addresses social injustice, distrust and disappointment in politicians, the government and the state of the country. "Paint the Road" also pinpoints a universal message: the human characteristic to continue to keep wanting and chasing even when they are in a place where they should be content.
CHAZ FRENCH RELEASES "HOL' UP" MUSIC VIDEO FT. SHY GLIZZY
Breakthrough artist Chaz French has released his highly anticipated music video for his buzzing single "Hol' Up" featuring Shy Glizzy via High Snobiety. The song comes off the rapper's debut critically acclaimed and politically charged album, True Colors (ThreeSixEight/Motown/Capitol), which was released earlier this summer. The video is a technicolor bachelor paradise with glitchy visuals paired against the song's hard hitting sounds and fiery word play. Chaz's latest asset is further cementing the Washington D.C. native as one of the year's most exciting hip-hop talent. Chaz told High Snobiety, "I'm excited to work with Shy and excited for the world to see D.Cc in this light. I feel like it's our time and we're going to keep putting on for the city until they recognize our force."