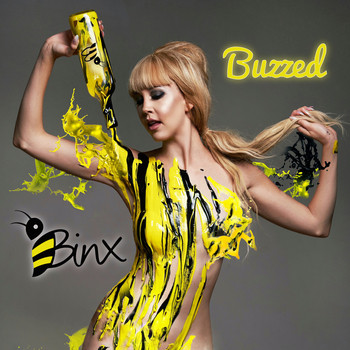 BINX's song, "Feels So Good" came out on the 18th of August and it is already charting on the Itunes US Top 100 and the American Top 40 charts on Spotify.
Her single, "Paradise" is currently on rotation with Pandora and one of the biggest radio stations in New York; Sirius XM, with Kid Kelly.
Meet BINX, South Africa's beautiful "African Bee" with a sting ready to swell up pop music. The New Yorker quotes "with a voice like Gaga's, she's partial to yellow-and-black clothes and arena choruses." This Avant-Garde pop musician/model is based in New York where she has performed at the US Open, The New York Marathon (two years in a row) Webster Hall, Soho House (NY) The South African Traditional Music Awards, and her song, "Radiohead" went to Number 1 on a South African radio chart. Her single, "Paradise" was recorded at the Spotify Studios.