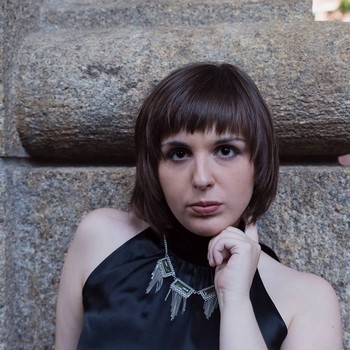 I am here today @ Skoped Out but with a heavy heart. I am just so distressed by the shooting in Vegas on Sunday night. It is clear that the enemy is targeting music concerts and trying to make us scared to see live music. I have no answers but we have to do something as one people. So today we have an amazing artist and her group from NYC – Bree And The Whatevers. Bree has much to discuss with us today but first lets check on some music news. First up – The competition among platforms and services is impacting music consumption and changing the way people of all ages engage with their favorite artists and songs, according to fresh data from AudienceNet/LOOP provided to the Music Business Association (Music Biz) for its members. The new report, titled "Music Consumption: The Overall Landscape 2017," will be released on Thursday, September 14, via Music Biz Consumer Insights, the interactive, member-exclusive research portal hosted on http://www.musicbiz.org. That should be an interesting read. In other news, AdShare, the leading social media monetization service for music, film, television and sports rights holders, has entered into a new business development agreement with Ronnie King Group. The announcement was made by AdShare VP of Sales Steve Scott and Jason Peterson, Chairman of GoDigital Media Group, the platform's parent company. The agreement calls for a collaborative effort to introduce established content owners to AdShare's suite of monetization services. So now lets get to Bree And The Whatevers and her new EP – 'Homewrecker.' I have seen the video and this is a collection of music not to be missed. Join us today as Bree speaks on being legally blind, her new EP & video, streaming music for $0, and so much more.
Stoli: Where are we talking from today and how is your week so far?
B: I'm speaking to you from my home city of NYC, specifically Brooklyn, where I've been a proud resident of for 7 years. I'm at my kitchen table at 3am, when my brain works best. My week has been pretty good, can't complain.
Stoli: How do you feel about the NFL players taking a knee for the national anthem?
B: Although I must admit, haven't been following these stories as closely as I should, I think that anyone has the right to peaceful protest, especially at this time when so many people's freedoms are in danger in this country. I say sit, stand, take a knee, take a crap if you feel like it!
Stoli: Offer us a brief history on how your music became more than just a hobby and what is the meaning behind the name – Bree And The Whatevers?
B: I've been singing literally all my life. I used to get in trouble in school when I was was very young for singing all the time. Growing up, I sang Broadway show tunes, Jazz and of course 90s/ early 2000s pop and R&B. At 17, I was convinced I wanted to become Lady Gaga and thatwas when I began to dabble with songwriting with some producers, who made amateur dance pop, but that eventually led to me wanting to write music that stemmed from an organic place.
I started performing some songs I write, intermittently with pop and jazz covers at a sushi restaurant in the West Village and clubs around Brooklyn and the Lower East Side. For a while, I performed with live band that formed around the project and I felt it should have a name of its own. The name came about thanks to my first drummer Yahya. We were brainstorming Bree and fill in the blank names, trying to fit with a theme of a throwback styled group (i.e. Gladys Knight and the Pips, Sharon Jones and the Dap Kings etc). Yahya casually rolled off "How bout Bree and the … whatevers…". and everyone was like "Yeah that works." :)
Stoli: It is fascinating that you are legally blind and still such an amazing musician. How have you embraced this disability and how has it affected you as a musician?
B: People either notice my disability either right away or it takes them a long time to guess it. but I believe and have been told it is the least noticeable when I'm in performance mode. When I am singing and performing I feel limitless and unbound by my disability. It may be quite controversial for me to say, but I sympathize with the notion a lot of people of color deal with when you hear people talk about "passing." I relate to this when being seen as disabled or able-bodied. Because I am somewhere in between and don't have a cane or seeing eye dog, I can sometimes " pass " on the surface as a normally sighted person. But the reality is I do have physical limitations. I was born with a condition called Achromatopsia, which make my eyes unable to process light correctly without corrective lenses. I have very poor depth perception, am very nearsighted and am completely color blind. As I've matured I've learned to embrace my disability not only cause it gives me a unique perspective on life, but because there is a whole community to be found of other creative artists, who just happen to be disabled.
On the "Homewrecker" EP there is the one and the only song I've ever written about my disability, "Always Remind You." It's about my experiences in the entertainment industry as a female disabled performer. I tend not to be a fan of very literal lyrics songs, meaning is adaptable to anyone who was ever told they weren't good enough, but if you listen to the lyrics closely now I think you'll catch my drift.
Stoli: What two other artists/musicians do you currently listen to and admire their art?
B: This question is always tricky because I usually end up rattling off the list of did musicians. I'm going to split the difference and give you one of each. I am in absolute awe of songs and the talent of the late great Amy Winehouse. I think you can hear her music definitely influences mine. From the artistry of her vocals to the clever and dark poetry of her lyrics, she was and still is to me, truly an inspiration.
A current band that blows my mind with their recording (and I hope I have the pleasure to see live someday ) is Hiatus Kaiyote. My boyfriend Dan ( co-writer /producer of the Homewrecker EP) turned me on to them a few years ago and the arrangements, vocals, melodies, grooves, etc just blow my mind! Just all around fantastic musicianship. I love how experimental and creative their stuff is but totally groovy.
Stoli: How much time per week is spent making music and how much emphasis is placed on promotion as well?
B: Sigh… it is a goal of mine to become more a diligent songwriter, rather than one who writes when inspiration strikes. Songwriting is such an emotional process for me that more often it takes long for me to incubate something I'm willing to share. I'm trying to get in the habit of meeting with musicians every other week or so to just jam and bounce seeds of song ideas and improvise. This is very different from my usual process. I hope by becoming a better collaborator, I won't ruminate on my ideas for so long and will be a more well-rounded musician.
As for promotion, I am very fortunate to have the supportive team of colleagues and mentors who have been very generous with their resources in regards to networking and know how. The best people to help your music are those who tell you they really truly love it. I think it's important that if you have created something you're proud of to not be shy about. I may not be investing thousands of dollars in marketing campaigns but I am sure as hell handing out my card to every stranger I have an interesting conversation with on the subway.
I also love social media. I think it's important to keep in touch with your followers on the level of creating a lifestyle brand for yourself that people can relate to. I like to share what nerdy stuff I'm into, share funny shit and all that stuff instead of just posting when there is a release or a show.
Stoli: I love your video for "Homewrecker." Please offer is the story how this single and video came to be. Is it real life based?
B: Thanks I'm glad you enjoyed! Indeed Yes it is based on real life. The song is inspired by the love affair with my then-roommate/ bandmate turned life partner Dan Kessler. In this sense, I was asking for my home to be wrecked as I was getting closer to Dan while still in another relationship, The song is about how I eventually made the hard decision of leaving a safe and stable relationship with a very sweet boy, to start a new passionate romance with someone who I had such undeniable chemistry with. Some of the lyrics were directly pulled from real conversations we had before the relationship started. We've been together almost 4 years now so I think it was worth the risk :)
When conceiving the music video with director Carly M. Schneider she was all on board with the idea of creating a world centered around the 1950s / Pleasantville themed housewife in black and white, while having an inner life with the real me in color.
The housewife's world changes to full color at the climax of the song when she makes the metaphorical and quite literal decision to " wreck " her home and pursue an affair while her husband isn't home. And to top it off, of course, I had to make Dan act in the video and play the new lover at the end.
Stoli: Many analysts these days say that music must be streamed for basically $0 via Soundcloud, Spotify, YouTube, etc, to create + grow an audience. Do you feel this is true for indie artists?
B: I do agree it is a hustle if you ever plan to see any revenue from your art. Many indie artists like myself end up taking whatever they do earn from their music and investing it back into a project whether it be recording, promotions, music videos, etc. the streaming services may not add up to much monetarily a lot of the time, but we are so fortunate in this day in age to have the change to expose our music to people all over the world. I get so stoked when I see that someone from another state or another country has listened to my song on Bandcamp or watch my video on youtube. At the end of the day, you really have to love what you're doing in order to keep going in this industry
Stoli: When you consume music these days what is your favorite medium?
B: My favorite will always be live music. It is the best way to experience any artist or band that is worth its salt. Poor showmanship/stage presence can really kill an act for me. I'm all about that one to one connection with the art and the immersive experience. As far as the recorded medium if I want a flow of certain type of musical vibe my go to is Pandora radio, but if I am actively seeking out new music I head straight to Youtube to find undiscovered gems.
Stoli: The people of earth face so much struggle and pain these days such as disease, mother nature, war, poverty, etc. What is a cause that is dear to you and why?
B: I obviously have a close connection to disability advocacy and disability rights being legally blind and have friends across the disabled community who have suffered from social injustice, but right up next to that, mental illness and suicide prevention are also causes very near to my heart. I think mental illness is something that is affecting everyone more than ever nowadays with all the stress, internet bombardment, and over stimulus, we deal with. Someone suffers from chronic depression or anxiety to be treated and dealt with as seriously as a physical ailment like breaking a leg. Also, many people who are close to me have been affected by losing a loved one to suicide the repercussions of these tragedies stay with them for the rest of their lives. We lose some many creative, intelligent, beautiful people to this epidemic because their mental health was ignored or not taken seriously, and I believe that is one of our times greatest crimes again our own humanity.
Stoli: What is coming up for Bree And The Whatevers and where you @ online?
B: Right now while actively promoting this album, I am putting my focus on creative efforts and going back to basic. I am songwriting with a possible new direction in mind and actively looking for new musicians to collaborate with. Buuut that being said you never know when we might have a pop-up secret show in NYC / Philly area. You can stay in touch on social media on Facebook at Bree And The Whatevers, and Instagram @Breeandthewhatevers.
Also, the Homewrecker EP is available for digital purchase and streaming on all major music platforms worldwide.