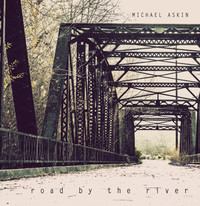 Nashville is the home of country music, so it's suiting that a country music song would be about the city. Askin shows his listeners his adventures in Nashville and what he found there besides music. His song Nashville focuses on what the city is the richness of the culture, the history, and the fun that can be had there. The song has a simplistic but powerful sound created by using fewer instruments than what is usually used. Because of this his voice and guitar has a fuller richer sound. His website and cover photo also follow this trend of high quality but simple. This also shows that he puts most of his efforts towards his music. The rest comes in second.
It's a song about the city of Nashville, TN. It's a love song too and about an old slave house in Nashville, and about drinking and having a good time. It's a song with many topics interlaced through it to make the song about Nashville, a city of love, with history, a party/drinking town and most of all the home of country music. It's a city of richness, just like the song Nashville with richness of theme and of sound. It's a classic sounding country song with a very country topic which works.
Stream: https://www.reverbnation.com/michaelaskin/song/28176962-nashville
The song starts with a guitar and the song continues to use only guitar for instrumentals for most of the song. One line from the song is, "I came for the music," demonstrating that he found something more in the town of country music than music itself; he found a richness he wasn't expecting. Later in the song the sound of drums joins in to accompany the guitar and his vocals. The sound isn't complicated, but the quality of the instrumentals that makes for a rich sound. It comes mostly from his voice and the guitar; it's a soothing, comforting sound.
His picture on his website is a black and white photo of him with his guitar and a slight smile on his face. He has a rustic, authentic, and low-key style which works with country music style. Also, he gives off the feeling that in this way he focuses more on his music than how he is presented. The cover album for this song also gives off that same nice and simple feeling. The photo is of a bridge. The title of the album is road by the river. It is simple and yet nice. It's not flashy or overbearing in an attempt to be unique. He merely performs and delvers.
Nashville is the focus of the song and Askin explores the culture of Nashville through many topics. He uses his great singing voice and a guitar to paint a picture of Nashville for his listeners in a wide and unique way. The sound is strong and comfortingly simple. His style of music is reflected on his website as well as the album cover for the song. This uniqueness is not often found amongst modern musicians. His talents are something that is really worth exploring and listening to.
https://www.facebook.com/MichaelAskinMusic/
By Sean Abreu