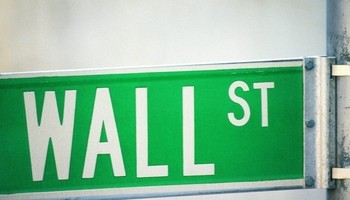 There's a lot of money to be made in the stock market. Many people get really excited about it and want to get started right away, which means most people want to know the absolute minimum needed to trade penny stocks.
It's a good question, especially if you want to get into penny stocks because they really don't take much money at all. They're a great way to get your feet wet, but it's not the right approach to take.
Instead of thinking in pennies, you should be thinking bigger, especially if you actually want the stock market to work for you. Here's why having a small money mindset can doom you from the beginning.
Thinking Small Won't Make You a Million Dollars
It may not necessarily be the small amount of money itself that will cause you all the problems. It's the fact that you're thinking small.
You aren't going to make a million dollars on just a few hundred. It just isn't going to happen. You have to change your perception of how much money is a lot of money, and how much isn't.
In the stock market, getting started with $10,000 is a small amount, and making a million really isn't all that much. Think bigger and be willing to invest more over time and you'll see bigger and better returns.
You're Easy to Take Advantage Of
Another problem with desperately getting started in the stock market with next to no money is the fact that you're easy to take advantage of.
It's extremely important to do your homework when searching for a good stock broker, but getting started with almost no cash is going to severely limit your choices.
You're more likely to end up with a sleazy broker. They often don't require minimums and they ask for next to no commission. They cost less, but they'll end up costing you more in the long run.
Be willing to spend a reasonable amount to get started in the stock market, and be willing to pay your broker to do a good job and you'll experience more success.
You Have to Learn About Money in Order to Make Money
You may think you know about money, but you really have no idea. That's why so many Americans are poor.
If you don't have a lot of money to get started in the stock market, you likely have some work to do:
Even the best traders know the stock market shouldn't be used for everyday expenses. If you're struggling to pay rent, you've got a lot of work to do before you invest.
Understand the rewards and possible downfalls that come with making risky investments.
What is passive income, and how can you secure it for your family?
There are plenty of other things to learn when it comes to investing, but putting in the time upfront will pay off in the end. Get a reasonable amount of cash together, do your homework, and approach a professional for help and you can invest in the stock market with confidence.