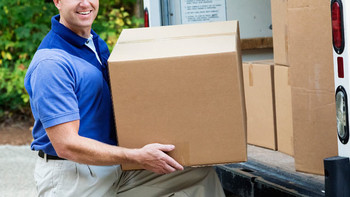 Choosing a moving company can be a challenging task when you think about factors such as the safety of your valuable or fragile items, the charges and how your belongings will be loaded. Fortunately, all these concerns can be addressed by making sure that you are equipped with knowledge and research. You will be able to identify a legitimate moving service within the list of options that are available and look forward to a stress-free move.
Relocation and Distance
Start by determining how far you will be moving your items. If you plan to relocate across a long distance, it is advisable to look for a company that specializes in long distance moves and has sufficient experience in moving from state to state. If you are moving to a different neighborhood, you can find a moving company that caters for your area.
Recommendations
One of the effective ways to start your search is by asking for recommendations from family, friends and colleagues at work. Although researching different companies is a vital step, getting an idea of the movers that are competent and should be considered can help to save you time and other resources.
Contact some locally based real estate agents and find out whether there are moving companies that they would recommend. They have probably helped many customers who have moved in and out of your current location.
If you already have a list of recommended companies, you can move to the next step of researching them. Click here for the 9kilo.com list of national moving companies.
Listed Movers
The moving companies that are listed usually have addresses in the area and have been working in the industry for a substantial amount of time.
Search online for a moving company according to your area or city.
Credible company websites feature addresses and do not expect people to provide sensitive personal information of pay fees to access information on the site.
Company Reviews and Websites
Look for online company reviews to find recommendations and ratings.
You can easily find company websites during an online search. The website should ideally provide the full name of the company the address and contact information.
Consider asking for references so that you can contact past customers. Each reference can give you details of the company's services and their moving experience.
Communication
Think about how the company has handled communication. The moving company's staff should be cordial and professional during interactions. They should respond promptly to correspondence. A moving company that is not responsive or willing to communicate effectively with potential customers may not be a worthwhile choice.
Prices and Estimates
After you verify the company's legitimacy, you need to ask about pricing. Get in touch with the company and request for an estimate.
On-site estimates involve an employee from the moving company who will examine your items and estimate the cost of the move.
Binding estimates provide clear lists of the charges for each service. Nonbinding estimates may rise in costs and the laws that govern these estimates vary between different states.
Make sure the estimator sees everything for an accurate estimate that is based on a thorough examination.