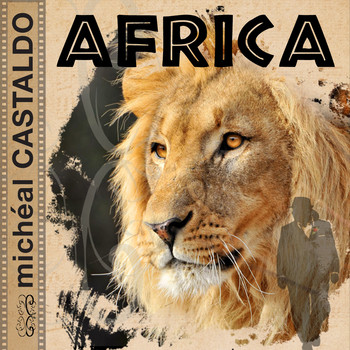 Michéal Castaldo releases "AFRICA," a HD digital single (A 3D Binaural Recording Mix) from his new CD, "Cinecitta Canta," on Vital Records on September 29, 2017, to celebrate the 35th anniversary of when the original song by the band TOTO went to #1 on Billboard. Recorded and performed by Castaldo in Italian, the digital single is available via streaming only on Spotify, Apple Music, Tidal, Amazon Prime Music Unlimited, Youtube and other digital music streaming websites everywhere.
http://www.michealcastaldo.com/
Castaldo wrote the Italian lyrics and co-produced this single with Norwegian composer/producer, Stein Berge Svendsen, who co-produced many of Castaldo's singles, including "Il Mio Cuore Va," "Pray'r," "Take My Breath Away," and "Amo L'America." The music for "AFRICA" was originally written by David Paich and Jeff Porcaro.
Castaldo, an Italian tenor, producer, and songwriter who sings in the style of Andrea Bocelli and beyond, is honoring this famous song because of the connection between the band, Toto, and the incredible music it has released over the years. The band consisted of several top LA session musicians, three of whom were Italian-American brothers (Jeff, Steve, and Mike Porcaro). In 2012, the UK's NME (New Music Express Magazine) named AFRICA one of the top 50 songs of all time with an explosive chorus. Michéal's rendition features Jason Bonham (son of the late Led Zeppelin drummer) and was recorded in seven different countries. (Italy, Poland, UK, Norway, South Africa, Canada and USA)