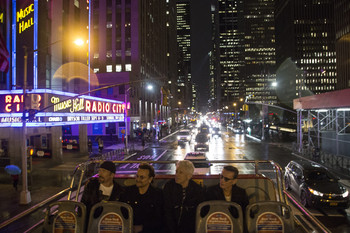 U2 have released the official video for "You're The Best Thing About Me," the first single from their highly anticipated 14th album, Songs of Experience set for release later this year.
The video, directed by Jonas Åkerlund, sees the members of U2 reveling in the sights and sounds of New York City where, as a young Dublin band, they played their first U.S. club gig in December 1980 beginning a love affair with the city which has endured for almost 40 years.
Shot earlier this month while the band were on tour and featuring U2 in performance, the video is a fitting backdrop for the "You're The Best Thing About Me" – Bono's love letter to his wife Ali – and serves as a visual tapestry of tribute to New York and a serenade to the city's iconic symbols of American compassion and liberty.