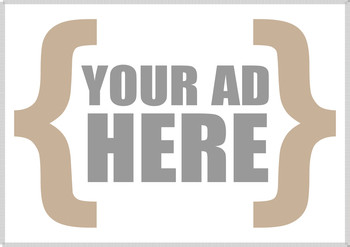 Memnon Sa premiere new single with CVLT Nation
"Citadel is one of those albums you can simply lose yourself in. Memnon Sa can so easily manipulate all these different aspects of their sounds and come up with something that is so fluid and trippy, it is just insane." – CVLT Nation
Rina Sawayama Releases New Single 'Alterlife'
London-based pop futurist Rina Sawayama today shares her new single 'Alterlife'. The single was produced by Clarence Clarity and is available to buy and stream on all partners.
This Free Automatic Coupon Codes App Makes Shopping on Mobile Pretty Awesome
JoinPiggy.com , creators of "Piggy," the 5-star rated Chrome coupon extension, have now developed the only automatic coupon and cashback app for mobile devices .
Shopping on the mobile web can be a bit frustrating, minus a few good exceptions (cheers to you Groupon), but that's quickly changing with the introduction of Piggy's new app.
New Video: Billionaire Burke "What I Like"
In "What I Like", the visual prologue to his epic narrative, Billionaire Burke acquaints us with some of 'what he likes' as a self-made boss in his 'Rise To Greatness', clandestinely navigating through a sketchy NYC landscape.
Machine Gun Kelly hosts private show at Hollywood's hot spot The Peppermint Club
Last night, Bad Boy/Interscope Records recording artist Machine Gun Kelly hosted a private show at the lavish Peppermint Club. In collaboration with ICM, the Cleveland native held an intimate bash that included an impromptu performance of a string of hits from his current album bloom. A number of industry tastemakers came out to celebrate his last US Performance before the start of his "The 27″ UK Tour. Check out the new video for " Let You Go" HERE.
SAATSUMA share video for 'Crescent'
SAATSUMA illuminate latest single, 'Crescent' with an enigmatic accompanying video, premiering via Fame Magazine UK this week. The brooding clip follows the release of the Melbourne duo's captivating debut album, OVERFLOW and arrives ahead of SAATSUMA's album launch in Melbourne, September 23.
MANE ANNOUNCES NEW SINGLE 'WHAT IF THE LOVE DIES'
Dramatic and ferocious, the elusive MANE is back with her impressively bold new single What If The Love Dies that is accompanied by an astounding, mind-bending clip that is sure to gather all the right attention. To celebrate the release, MANE is set to hit the road later this year, stopping by The Gasometer (Melbourne) on October 19, Rocket Bar (Adelaide) on Oct 27, Rad Bar (Wollongong) on Nov 1 and Brighton Up Bar (Sydney) on November 2.
Matt Zambon – 'Blue & Yellow' Single
Matt Zambon is a Melbourne-based indie/pop producer. Born in Johannesburg, South Africa, he moved to Melbourne straight out of year 12 to study composition at the Victorian College of the Arts. Matt has written songs and performed in bands since the age of 12 and has now finally decided to pursue his solo career. Matt is excited to announce the release of his debut single Blue & Yellow.
Upon Shadows presents new single "Fatal Stigma Of The Realist"
To celebrate their 15 year aniversary, female black/gothic metal Upon Shadows are releasing a book that contains all the band's lyrics, complete album informations, pictures and a detailed bio which was written by Kosta Bayss from Canada's Goetic Records.
Amy Lawton releases 'Undone' video
Amy Lawton has released the video for her debut single 'Undone', which premiered with 1883 Magazine who said, "The new song showcases Amy's incredible talent and declares that she has a promising future."
Winter shares new music video for "Jaded"
Winter is a dreamy indie rock band whose sound was conceived in Boston. The current tour finds Samira Winter backed by Justine Brown, Chelsea Brown, and Anders LaSource of fellow LA band Summer Twins.
PERFECT BLUE SKY Post 'Astronaut' Music Video
Astronaut is the feel-good new single by multinational band Perfect Blue Sky. The single to be released on 20th October, and is taken from the new album, The Eye of Tilos. The video was filmed in July by award winning fine arts photographer Mikaela Holmberg in Finland. Following the success of their recent UK radio tour, Perfect Blue Sky has a nationwide UK tour planned for November 2017.
The fiercely original two-piece Cassels have released another single – "Where Baseball Was Invented" – a stinging ode to their sleepy hometown of Chipping Norton which was premiered by Kerrang! HERE @skopemag.
Pale Grey Announce Debut Album & Stream 'Blizzard'
Some acts are impossible to categorise. Pale Grey are one of those bands. Previous single 'Billy' was a dream-pop love in, floaty and serenading. The band now return to announce their album 'Waves' The album is the fruition of a year's work, holed up in the studio, the result is a wide-ranging affair mixing folk-pop, minor introspections, sounds experimentations, hip hop and electronica.
Prawn stream new album 'Run' in full via Upset
Prawn headlines the Topshelf Records tour with Slingshot Dakota, People Like You, Us and Us Only, and Queen Moo, kicking off December 9th in Washington, DC through December 23 in Philadelphia, PA. Before that they embark on a European tour supporting The Flatliners.
Lina will support Little Mix on their entire Glory Days UK Tour
History-making international star Lina has been confirmed as the opening act for the entire Little Mix UK tour starting in October, including 4 dates at London's O2 arena.
The American Israeli-Palestinian songstress, who first found fame after winning 'The Voice' Israel will join the girls as their special guest for all 37 arena shows.
Lina, who already counts Alicia Keys and Will Smith amongst her fans, earned millions of video views on YouTube within hours following her breath-taking performance on the famous TV show. She has since gone on to perform with the likes of Queen and Adam Lambert, as well as a string of high-profile music festivals and appearances all over the world.
Archie Alone release new single "Motives"
The song premiered on New Noise Magazine where the band detailed, "'Motives' is about trying to establish genuine relationships with others. Then becoming disappointed because most people are concerned with only getting what they want instead of reciprocating an altruistic friendship."
http://newnoisemagazine.com/stream-archie-alone-motives/
14+ Million Hits Artist LGBTQ New Video
New heartfelt video from acclaimed pop singer, Maggie Szabo which was just released via Billboard. Entitled 'Don't Give Up On Love' the video is a love letter of support to the LGBTQ community and tells the story of a transgender high school student attending prom. It's a touching and relevant narrative which is so important to today's society.
Szabo has found success with over 14 + million Youtube views and has been featured on high profile media outlets including Billboard, Perez Hilton, Huffington Post and Yahoo Music! among others. She is also the vocalist on DJ Schiller's new album, who has sold over 7 million records worldwide.
Powerman 5000 Announces New Wave Tour
In support of the upcoming album, New Wave, Powerman 5000 announces the first leg of a worldwide tour that will last through the end of 2018. The band will first hit the West Coast, hosting their record release party on October 26, 2017, at the world famous Whisky A Go Go. Afterward, come visit the Powerman 5000 booth at LA Comic Con. The convention takes place from October 27-29, 2017, at the LA Convention Center.
New Wave hits the shelves of all digital and retail outlets everywhere on October 27, 2017.
Shout Out Louds share new song "Paola"
Themes of friendship and camaraderie are peppered throughout Shout Out Louds' new full-length Ease My Mind, out this Friday, and "Paola" might be its most direct statement. As stated in an interview with Noisey, lead singer/guitarist Adam Olenius wrote it for his bandmate Bebban Stenborg.
Corey James & Anckarstrom deliver remix of 'Highly Sedated' (SIZE)
Swedish electronica band Highly Sedated have recruited Corey James and Anckarstrom to remix their self-titled single 'Highly Sedated' from their debut album, 'All We Have Is Now'. The rework is due out on 22nd September via Steve Angello's SIZE Records.
Alessandro Cortini Shares New Track "Vincere"
Speaking about "Vincere", Cortini tells Revolver Magazine: "Vincere" (to win) follows the main theme of AVANTI as a whole: memories that are gone but leave a sense of sweet melancholy, embellished by the very thing that makes them faulty. Vincere is about youth, about pure happiness and utter lack of fear….Just look at that smile (that's a little me in the video)…getting back to that purity should be everyone's ultimate goal in life."
TY DOLLA $IGN RETURNS WITH 'BEACH HOUSE 3'
Grammy-nominated singer, songwriter and producer TY DOLLA $IGN has announced that his long-awaited new album, BEACH HOUSE 3, will arrive everywhere October 27th via Atlantic Records. Fans who pre-order the album will receive an instant download of "Dawsin's Breek feat. Jeremih" and "Message in a Bottle," as well as previously released songs "Love U Better feat. Lil Wayne and The-Dream" and "So Am I feat. Damian Marley and Skrillex."
THE KAHLESS CLONE Release Play-Through Video for "If Only We Had More Time Together"
Chicago Instrumental Dark Music Band THE KAHLESS CLONE have released a guitar play-through video for "If Only We Had More Time Together…," a track from forthcoming EP Our Never-Ending Loneliness.
Flawless live vocals on new video from X Ambassadors
The multi-platinum selling trio X Amabassadors who are behind the hits 'Renegades', 'Unsteady' and 'Jungle' and the gold-certified debut album VHS have released the video to their new single 'Ahead Of Myself'. It comes with a special twist, as frontman and vocal powerhouse Sam Harris performs flawless live vocals from beginning to end. He followed a strict routine for the weeks leading up to the shoot to ensure his vocals where at their best – and they are!
KINGDOM ANNOUNCES "TEARS IN THE CLUB"
After a very warm reception upon release, Kingdom returns with an expanded version of his groundbreaking debut album Tears in the Club, entitled TEARS XL. In addition to the original 10 tracks which feature 2017's breakout star SZA as well as Syd from THE INTERNET, TEARS XL contains brand new vocals from rising vocal acrobat SEMMA and laid back male crooner SHAN plus essential remixes and instrumentals, TEARS XL delves even deeper view into Kingdom's otherworldly, emotional, and bass heavy club-meets-RnB microverse.
Canada's Funk Godfathers, Crack of Dawn, Return to the Spotlight
Crack of Dawn have been one of Canada's greatest musical success stories since their inception nearly 40 years ago. They combine the bass-rumbling funkalicious onslaught of Parliament; the slick immediate joy of Earth, Wind and Fire and the tarmac-melting swoon of classic deep soul ballads, yet only now return to pick up where they left off.
Joseph Childress Shares "Leaving The Barren Ground"
The 405 has premiered the fifth and final single from Joseph Childress entitled "Leaving The Barren Ground". Prior to this track, Folk Radio U.K. debuted "Whispering Tide", Raven Sings The Blues premiered "Footsteps", Magnet premiered "White Castle Creek Mother", and Flood premiered "Virginia Bound". Joseph has shared intimate bills with many of folks top acts including Joanna Newsom, Kevin Morby, Little Wings, Devendra Banhart, Vetiver, Richard Buckner and Mount Eerie. His new LP will be out on October 6th on Empty Cellar Records.
Brooklyn ambient composer Ancient Ocean shares full stream 'Titan's Island'
Ambitious, grand and by any measure, beautiful; it's tempting to simply and sincerely soak in the atmosphere of "Titan's Island," the second full-length album from Ancient Ocean, the long running ambient project of NYC-via-Kentucky resident J.R. Bohannon. The album unearths the intense process mending the worlds of modern classical, expansive sound art, minimalism, and the usual micro-guitar and synth exploration we've come to expect from Bohannon.
Billie Eilish Named As Apple Music's Up Next Artist
Apple Music announced Billie Eilish as the latest artist to be featured as part of their wildly successful Up Next campaign. Shining the spotlight on Billie's impressive career to date, Apple kicked things off this morning with an exclusive interview with Julie Adenuga on Beats1 and released a fascinating new mini documentary on the rising star, which is now available via Apple Music.
ALL PIGS MUST DIE Premieres "Blood Wet Teeth"
ALL PIGS MUST DIE shares the punishing new track "Blood Wet Teeth," the second single from their upcoming album Hostage Animal, due out through Southern Lord October 27th.
Sound of Ceres (The Drums, Apples In Stereo, Candy Claws) share new video
Sound of Ceres — featuring Candy Claws' Karen Hover and Ryan Hover, The Drums' Jacob Graham, Apples In Stereo's Ben Phelan, and guitarist Derrick Bozich — today shared a video for "Humaniora," the second single from their new album The Twin out October 6th, 2017 via Joyful Noise Recordings.
Watch the new video for "Blonde" from Seattle's Prom Queen
After taking some time to grow as an ensemble and to create new material, Prom Queen is now gearing up for their 3rd release Doom-Wop. While Midnight Veil explored using technology to emulate the sights and sounds of a foregone era, Doom-Wop is a return to a classic form: all live instruments, live band takes and delivered on vinyl.
JENNY O. "Case Study" Video
LA's Jenny O. is excited to announce her first East coast headlining dates of 2017. Starting in Toronto and ending in Boston, Jenny will also perform at The 5 Spot in Nashville, Mercury Lounge in New York City and more. All upcoming dates, including her remaining West coast shows.
"'Case Study' was written about an attempt at love between two people who are very similar but instead of complimenting one another they are caught in a power struggle," Jenny said. "Specifically, it comes from experiences as a musician trying to date another musician. The demo was soft with strings, but in the studio it became a full-on rock song, and the first track on Peace & Information."
Ron Gallo's "Put The Kids To Bed" Video
Ron Gallo has released a new video for "Put The Kids To Bed" from his New West Records debut HEAVY META. Premiering the clip along with an in-depth Q&A, Billboard calls HEAVY META "one of the year's most searing and unfiltered alt-rock albums," and continues, "…the music on Heavy Meta is often as catchy and cathartic as the lyrics are dark — and the songs were made to be played live."
TETRARCH Premiere Music Video for Aggressive New Track "Oddity"
TETRARCH lead guitarist Diamond Rowe recently sat down with Revolver Magazine to discuss Freak, what she is doing to defy the metal status quo, and how the band is making their mark as a new talent on the rise in an ever-changing scene and social climate. Read the article and watch the band's brand new music video for their unrelenting, energetic new track, "Oddity", here @skopemag.
ACES' stunning new video for "If I Could Be Your Girl"
ACES' sound is downtempo pop music on muscle relaxers, highlighted by bassy backing tracks with sparse beats that take a backseat to her daydreaming, femme fatale vocals. As a writer and musician, Stewart may be seen as a master of stagecraft as much as songcraft. It's more than a technique; it's a manifestation of the world she's creating around her – she builds ACES for herself, but invites the rest of us in.
Space Cadets "Way Too Loud"
Space Cadets' new track "Way Too Loud" packs a powerful message with an unforgettable hook. The smooth groove that permeates "Way Too Loud" creates an instant, unforgettable earworm. Its infectious chorus, littered with moments rooted deeply in hip-hop influences, includes a vibrant mix of acoustic and electric guitars, and an unstoppable rhythmic atmosphere. The bright and airy feel of the track itself lightens up the heavy handed lyrics, which paint a poignant picture of the power of hate. This introspective look at embracing positivity to do away with negative emotions is well timed and perfectly poetic.
Michael VM solo debut out 11/10/17
Head over to Speak Into My Good Eye to read their full write-up of "Before The Sun," the first song made available from The Happiest Man On Earth, the heartfelt debut solo full-length from Michael VM, formerly of The Everymen. You can also stream the song and find out what Michael has been up to since The Everymen called it quits earlier this year. The Happiest Man On Earth will be self-released via the Suah Sounds label on November 10, 2017.
My Sad Captains Share New Track "Don't Listen To Your Heart"
Sun Bridge is named after the way a still lake offers the ideal conditions for the sun's reflection to resemble a bridge across the water. Between its lustrous dream-pop surfaces and hidden depths, it's an album that reflects on how uncertain times can be the seed-bed for change.
Mare will operate as an imprint of the Woodsist label, which also released Morby's first two solo albums. Today Shannon shares "Recording 15" the third single from the album, as well as a brief teaser video for the album featuring the song "Dog Fiddle."
Rising Syrian-Iraqi Artist Wafia's "Bodies"
Wafia—who was born in the Netherlands to Syrian and Iraqi parents and is now based in Australia—wrote "Bodies" on the day her Syrian family was denied permission to enter Australia amidst the escalating conflict there, while Trump continued to threaten Muslim ban in America.
"The first time I met Alli I was incredibly drawn towards her energy," says Wafia. "Opening up to her about the meaning of 'Bodies' and my experiences was effortless. When it came time to put the video together, Alli's perspective was incredibly important because I never wanted this song or video to only stand for my story. We wanted it to feel inclusive to everyone that feels like they stand out to the people surrounding them."
Phish announces New Year's Eve MSG 2017 dates
Phish will once again celebrate New Year's Eve with a four-night run at New York City's Madison Square Garden, set for Thursday, December 28th through Sunday, December 31st. The four shows will bring the band's total performances at the world famous arena to a remarkable 56 in the years since their MSG debut in December 1994.
LEViT?TE & MacntaJ Release Music Video "Pins & Needles"
Earlier this month, Seattle producer LEViT?TE and Ghanian rapper Macntaj released the first cut from their new EP, 'Omni,' titled "War Ready." The track, a spitfire combination of Macntaj's whirlwind rhymes and LEViT?TE's genre-bending sonic design, proved just the long-awaited comeback fans had been hoping for.
William Patrick Corgan Announces Pillbox
GRAMMY® Award winning, acclaimed singer-songwriter and Smashing Pumpkins frontman, William Patrick Corgan today announced Pillbox, a silent film set to music from his highly-anticipated forthcoming Rick Rubin produced solo album Ogilala, due out October 13, 2017 via BMG.
The Knells Combine Art Rock and Classical Sophistication on New Album
The brainchild of guitarist and composer Andrew McKenna Lee, The Knells trace their roots back through nearly 1000 years of western classical music and refract them through the lenses of progressive, psychedelic, and experimental rock. On Knells II, releasing November 10 on Lee's own imprint, Still Sound Records, the band further refines their unique sound with a collection of songs that seek emotional absolution beneath their dark-hued facades. Knells II will be available via digital download, CD, and limited edition vinyl through the band's page at Bandcamp.
Palm Springsteen Shares "Sister Sister"
Palm Springsteen is a band, a moniker, a portmanteau, a person, a place, a thing, and Bez from Happy Mondays. It's interchangeable with the word "grease", from the song Grease, from the movie Grease. It's Blow Pop in Space. It's Alan Vega screaming at Peter Hook to turn up that Jesus and Mary Chain record. It's a feeling; a combination of ethereal synth, raw guitar, and driving rhythms for an explosive aural experience.
Song Premiere: "Sister Sister" by New Wave Rockers Palm Springsteen
BIONATOPS: Voices Full-Length By Bizarre Metal Duo Streaming
As BIONATOPS prepares for the release of their Voices debut through Nefarious Industries this Friday, Decibel Magazine is displaying the entire conceptual escapade to the masses ahead of schedule.
Emancipator Premieres New Single "Goodness"
Today, classically trained electronic producer Emancipator (Doug Appling) reveals Baralku as the title of his fifth LP, and premieres "Goodness", the jazzy, head-nodding second single from the 14-track album on Earmilk. Inspired by the astral "island" some aboriginal societies believe to be our spiritual home after death, Baralku synthesizes downtempo hip-hop beats, world music elements, and field recordings, as well as jazz, folk, and classical influences into a transcendent hybrid of lush, nuanced, and ethereal compositions. "No part of his fusion is forced," the New York Times has proclaimed. "While many attempts to merge classical melodicism with dance music sound awkward and gimmicky…Emancipator has found a balance."
LKFFCT release new single "Hatchling"
The song premiered on All Things Go where the band detailed, "'Hatchling' is the first song that we wrote for the new record & has been a staple in our live set for over a year now. The song is about maturation and learning to empathize with those who may not share the same life experiences or ideals."
Re-TROS Announce Tour With Depeche Mode
Re-TROS have been announced as direct support on Depeche Mode's Fall European Tour. Fresh off the release of their sophomore full-length 'Before The Applause,' which was featured as Bandcamp's Album of The Day and applauded for its "outright beautiful exultance," the trio is currently touring North America supporting Xiu Xiu.
Album of the Day: Re-TROS, "Before the Applause"
Curtis Mayz Is Back With A Groovy "Nike Cortez"
Team CMG & Curtis Mayz are back with a new visual for his Single "Nike Cortez". "Nike Cortez" was identified as the final single before the release of Curtis Mayz' Highly Anticipated "Triple Diziac" Mixtape on 09/27. Yes, "Nike Cortez" references Kendrick Lamar's new partnership, but even more than that, Curtis Mayz channels his inner Kendrick on this west coast bounce beat. Curtis Mayz continues to showcase his versatility, talent and massive range with the new single.
"Be Cool" with Dominick Fox & The High Heels
Brooklyn, NY is known as being a mecca for unique and innovative creative people. The borough is rich in culture, originality, and acceptance for pioneers who dare to be different. It comes as no surprise that genre-defying rockers Dominick Fox & The High Heels call this eclectic city home. The dizzying alternative-indie-pop sound is the musical brainchild of the projects namesake, Dominick Fox, a Long Island-born punk with an affinity for pop and soul. Today he's unleashed his debut single, "Be Cool," that'll entice listeners to simultaneously throw up middle fingers and dance. It's an empowering anthem about not caring what anyone thinks, according to Dominick it stemmed from the idea that "Being cool isn't accomplished through constant attempts at social approval and/or trying too hard, it's when you say fuck it and do what you want to do."
Premiere: Learn To "Be Cool" with Dominick Fox & The High Heels
ICYMI: Judah & the Lion Performed Rising Single "Suit and Jacket" on Jimmy Kimmel Live!
The performance comes as "Suit And Jacket" hits #4 at Alternative radio, while lead single "Take It All Back" reaches RIAA GOLD Certification! Both singles can be found on deluxe edition of band's sophomore album Folk Hop N Roll, which was released March 9th 2017 via Cletus the Van/Caroline.
LO!: Invisible Oranges And BrooklynVegan Premiere "Locust Christ" Video
October 6th marks the official unveiling of Vestigial, the impending third full-length from Sydney, Australia-based post-metal/sludge unit LO! Well-crafted with a larger scope both musically and thematically than previous outings, Vestigial finds the band tighter than ever before boasting a sound that's seismically heavy yet organic, with a mammoth harmonic density behind their stupefying heavy riffs.