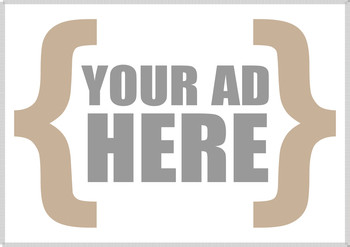 KINGS BOUNTY Joins Tour Dates with Korn & Release Heavy New Track "Made You King"
Established bands across the country, ranging from New York hardcore legends Cro-Mags to iconic modern metal bands Korn and P.O.D., have sung the praises of New York City based alternative rock/metal group KINGS BOUNTY – comprised of Anthony "Q" Quiles on vocals (Stillwell, The Arsonists), Mike Dijan on guitar (Breakdown, Sai Nam, Lavalette), Steve Licata on guitar, and Mike Kaufman on bass. Since recently breaking onto the scene, KINGS BOUNTY has supported bands such as Korn, P.O.D., Sevendust and captured the attention and hearts of massive audiences at each performance.
NØMADS take on the fear of isolation in new single "Autophøbia"
In the song, the post-punk duo envisions a young narrator gazing into the future at a photograph of himself as an old man, sitting alone in a chair; his reflection is the knife dividing a picture of a life alone, nearing its end, and a present tense image of his own youth. NØMADS' frontman Nathan Lithgow (also of My Brightest Diamond) and the infinitely talented drummer Brian Wolfe (David Byrne & St. Vincent, The Dap Kings) filmed the video as part of their Live In Pittsburgh series, which was shot in the cavernous shadows of an abandoned Catholic school's furnace room, executed in one full take with no edits.
Yungblud releases 'I Love You, Will You Marry Me'
Today (15/9/17), 19 year old, Yorkshire-born artist Yungblud releases new single, 'I Love You, Will You Marry Me' – inspired by a true corrupt modern-day love story between a young couple from the north of England.
Soul/Pop Guitarist Jackie Venson Drops Video/Track via Vintage Guitar Magazine
Venson is upping her songwriting chops on the upcoming release that was produced by Michael Ramos( John Mellencamp, Los Lonely Boys, Paul Simon) and mixed by Boo Mitchell (John Mayer, Mark Ronson, Mississippi All Stars). SheShreds declares: "Jackie Venson is one of the most talented up and coming blues guitarists of her generation. With a gorgeous singing voice, a guitar style that is both dynamic and technically precise, and music that blends genres, she is one to watch out for. She is set to release a live album this fall."
ANCIENT VVISDOM: Decibel Magazine Premieres "The Great Beast"
33 is the impending new long player from occult rock practitioners ANCIENT VVISDOM. On the band's fourth studio offering, the perennial nucleus of brothers Nathan "Opposition" Jochum (vocals, acoustic guitar, kick drum) and Michael Jochum (guitar, backup vocals) is rounded out by new band member Connor Metsker on bass.
The Oak Ridge Boys Announce New Album
Country Music Hall of Fame members and five-time GRAMMY winning group, The Oak Ridge Boys, announced they will release a project with acclaimed producer Dave Cobb in the first quarter of 2018.
At a listening event during Americana Music Association AmericanaFest at Nashville's historic RCA Studio A, where the album was recorded, the Oaks performed songs from the yet-untitled project recorded with multi-award winning producer Dave Cobb. This is the group's second project with Cobb, who produced the Oaks' acclaimed The Boys Are Back album released in 2009.
ANSON Release Brand Music Video for "Hailey" Via Substream Magazine
Los Angeles-based Alternative Rock band, ANSON is a 3-piece act set to bridge early 2000's emo rock with today's mainstream stratosphere. The group, consisting of Anson Li (Vocals), George Tello (Bassist), and Zack Mueller (Lead Guitarist) offer an array of introspective songs about life and discovering who you are as a person. Their debut EP entitled To Be or Nothing At All, produced byAndrew D'Angelo (Set It Off, Volumes, Cold Rain), mixed by Dan Korneff (Paramore, Pierce The Veil, Our Last Night, My Chemical Romance) and Nick Morzov (Ghost Town, Set It Off, Dan + Shay, and The Night Game), and mastered by Ted Jensen (Muse, Green Day, Billy Joel, The Police) is due out September 29, 2017.
The Lavender Scare "Drag for a Queen" Official Video
Directed by Matt Klein, The Lavender Scare's "Drag for a Queen" takes a look at the very real issue of conversion therapy. Starring alluring drag queen, Patti Cake, the video follows the story of a queen that's trying to leave behind his secret life in the spotlight and be welcomed back into the folds of his church. Needless to say, despite the use of conversion therapy, the lure of cabaret and cherry red lipstick is too much a part of who he is. The band's charismatic performance, shot with a stunning church as their backdrop, blends effortlessly with flashbacks to drag shows and gritty basement conversion meetings. With this video, The Lavender Scare bring to life a character that once only existed in melody.
LOINCLOTH: New Single + Interview Posted At Alternative Press
Alternative Press has interrogated Virginia/North Carolina-based LOINCLOTH as the instrumental metal cult prepares to issue their final album, Psalm Of The Morbid Whore, via Southern Lord at the end of September. The interview is posted alongside an exclusive premiere of new single "Ibex (To Burn In Hell Is To Refine)."
Jessie Reyez "Great One" video out now
Jessie Reyez has popped up in two new videos over the last few weeks, including fan-favorite "Blue Ribbon" and the video for Calvin Harris' "Hard To Love" f. Jessie Reyez. This week she shares the new video for "Great One", a powerful anthem all unto itself. Filmed in Colombia, Reyez shares " This piece literally has my everything in it. It has my roots. It speaks of family. It speaks of life and death. It speaks of God." Directed by Peter Huang (Mad Ruk Entertainment), the video follows Jessie on a spiritual journey between reality and dreams.
Belle Miners release single 'Fall In Love With Me'
With dense vocal harmonies, clever lyrics and a liberating, joyous sound, Canadian/Australian trio Belle Miners celebrate love and equality in 'Fall in Love with Me', the lead single from their forthcoming debut album Powerful Owl. The song is the true story of a poet who travelled four days to express her love to guitarist and vocalist Marina Avros.
Amidst the intense local debate on marriage equality in Australia, Marina says "It's really interesting to see the positive role music has in the debate on same sex marriage. We meet lots of people on tour who love the song and it doesn't matter who they are. They just say how great it is, to have someone express themselves as gay and to sing about it. That means a lot to me".
New Release from Alex Aiono feat. Trinidad Cardona
"Beyond the production fire that Gryffin and The Futuristics delivered on this record, beyond Trini's feature which is so dope, when you break it down, "Does It Feel Like Falling" is a poem about how love shows up when you never see it coming and when it does, it can knock you over like a tidal wave and just takes over your life" says Aiono of the track.
"Cut To The Feeling" Official Video Out Now!
The official video for "Cut To The Feeling" was shot on a studio lot in Los Angeles. Carly's band in the video is made up of friends & musicians David Kalani Larkins, Greta Morgan from Springtime Carnivore and James Flannigan.
Henry Jamison shares final single 'The Last Time I Saw Adrianne'
Henry Jamison's debut album 'The Wilds,' an evocative work that showcases his unique storytelling talents, will be out October 27th on Akira Records. The New England native has earned acclaim from Vice Noisey, Consequence Of Sound and NPR's World Café for his ability to find profundity in the mundane machinations of everyday life — finding deeper meaning in the light from flatscreen televisions, the woosh of grocery store ACs, and Lil Wayne lyrics. It's a gift that has been passed along his family for generations.
Mohombi reveals new single, 'Radio'
Globally revered and award-winning Congolese/Swedish star Mohombi releases his new single 'Radio', out today via Ultra Music.
An empowering cut filled with colourful rhythms, uplifting vocals and a floor-ready beat, 'Radio' has the kind of infectious energy that we are used to hearing from Mohombi, an artist who counts singing, songwriting and dancing amongst his multiple skills.
Shadow Child unveils brand new 'OOH TUNE'
Shadow Child unveils brand new track on his label Food Music, titled 'OOH Tune', set to drop 15th September. The production has so far gained heavy support from some of the biggest names in the dance music world, including radio support from Annie Mac, MistaJam and Danny Howard, with Eats Everything frequently spinning the release in his DJ sets.
Catherine McGrath releases new single 'Talk Of This Town'
Having spent most of this year capturing the hearts of country and pop fans across the UK and Ireland with her blissful music and sensational live performances, rising star Catherine McGrath has released her brand new single 'Talk Of This Town', via Warner Bros. Records, which is her eighth consecutive New Music Friday playlisted track on Spotify. It is the first single to be taken from her forthcoming debut album, due in early 2018.
NAO single 'Nostalgia'
"Nostalgia" is both prime NAO and another leap forward for this ridiculously talented Londoner. Still recognisably her self-described "wonky-funk", it's a richer sounding record, fully animated and fluid, making it another landmark recording in NAO's short career. The track has been written as the centrepiece of a new documentary by Vice entitled "Science Of Sound", where NAO and Vice look at how music has the power to evoke memories and create emotions. We hear Nao discuss her first memories around music with family and friends and see's her return to Walthamstow Town Hall where she first began singing in competitions as a teenager. The film has been produced with Ford to launch the All-New Fiesta.
Grieving release new single "Start Young"
Grieving are a new band from Cambridge whose music is not as immediately morbid as their name might suggest. With a nod towards classic Dischord and anthemic late 90's and early 00's indie-rock and punk, their debut EP, released last year, saw support from the likes of Stereogum, Alt Press, The FADER, DIY and Upset. 4 of those 5 songs went on to see plays at either BBC Radio 1 or 6 through Huw Stephens, Dan P Carter and Tom Ravenscroft.
Post Malone Releases Brand New Single "rockstar"
Post's debut album, the 2016 powerhouse RIAA Certified Platinum debut Stoney, has remained a TOP 10 STREAMING ALBUM for 38 consecutive weeks since its December 2016 release and has made Post Malone the MOST STREAMED NEW ARTIST with over 3 Billion Streams globally. Tracks include his first Hot 100 Top 10 entry "Congratulations" [feat. Quavo] (5x-platinum), the breakout "White Iverson" (4x-platinum), "Go Flex" (platinum), and "Too Young" (platinum). Moreover, the multiplatinum Dallas maverick continues to consistently hold down a spot in the Billboard Top 200.
CUT COPY UNVEILS "BLACK RAINBOWS"
Haiku From Zero- Cut Copy's first proper studio album in nearly four years and first for Astralwerks – contains some of the catchiest songs the band has ever recorded, and also some of its most sonically adventurous.The follow-up to 2013's Free Your Mind, Haiku From Zero was produced by Ben Allen (Deerhunter, Animal Collective, Neon Indian).
Martin Luke Brown drops anthemic alt.pop tonic 'Opalite'
Opalite is London-based Martin Luke Brown's second single on Manchester indie label LAB Records, and the follow up to the brooding slow-burn of Into Yellow. With marked tastemaker buzz affirmed following previous acclaimed releases, and an ever-expanding fan base, MLB continues to step out into a fresh sound with a growing sense of purpose and control.
No Country For New Nashville calls the lead single "Le Tigre" "spectacular" and says the new EP "should appeal to fans of the mid 00s indie rock explosion, ala the pop infused licks of Spoon or the melodic qualities of The Shins, as the band continues to dial into their clear love of minimalistic pop infused indie rock."
London Shoegazers Honey Lung Share New Single 'Stuttering Mind'
London alt-rockers Honey Lung have announced the upcoming release of their brand new single Stuttering Mind, a hugely infectious, reverb-laden number that follows their triumphant headline performances on the BBC Introducing stage at Reading & Leeds.
PRETTYMUCH PREMIERES MUSIC VIDEO FOR DEBUT SINGLE "WOULD YOU MIND"
SYCO MUSIC and COLUMBIA RECORDS' new group PRETTYMUCH has released the official music video for their debut single "Would You Mind" today – check it out HERE @skopemag. Filmed in Los Angeles, the video was directed by Emil Nava (Calvin Harris, Ed Sheeran, Selena Gomez) and premiered worldwide this morning on MTV, MTV2, MTV Live and mtvU.
NF RELEASES NEW SINGLE "LET YOU DOWN" TODAY
Today, Michigan rapper, singer, and songwriter NF shares a brand new single, "Let You Down."
Sweden's Alice Boman shares new single "Dreams"
Haunted Swedish songwriter Alice Boman today released "Dreams" — a new digital single and limited edition hand-numbered 7″ out now via The Control Group. The single marks her return from a self-imposed musical exile following a run of early, critically-acclaimed EPs that resulted with a guest appearance and performance on Amazon's hit TV series Transparent (the show used her song "Waiting (PAL remix)" as Season 2's thematic motif throughout).
FRIGHTENED RABBIT RELEASE "RECORDED SONGS" EP
Canvasback Music/Atlantic recording group Frightened Rabbit have released a collection of three brand new recordings. The "RECORDED SONGS" EP arrives at all digital retailers and streaming services today, with a vinyl release set for November 24.
Space4Lease Release Single "I Tried Calling"
Singer Grayson Hamm provides his insight on the new single, "[I Tried Calling] tells you a story of love and a continuous cycle of emotion – the ups and downs of maintaining a relationship, sometimes even after it's over. This song is probably the most personal track of the five we have released this summer and I believe it puts an exclamation point on the entire project as a whole."
Mary Epworth Shares Field Music Remix of "Surprise Yourself"
Mary Epworth is thrilled to be sharing a Field Music remix of latest single 'Surprise Yourself'. Mary says:
"I love this remix, which manages to be totally surprising and yet exactly what I hoped for all at once. It's brought out the hidden 80s corners, and added proggy twists and cerebral grooves to make something undeniably, weirdly, unselfconsciously POP."
Michael McDonald's first album of new material in a decade
Wide Open, Michael McDonald's first new album in nearly a decade, is out today via BMG. Featuring special guests including Warren Haynes, Robben Ford, Marcus Miller and Branford Marsalis, the record is available on iTunes & Amazon. Follow Michael McDonald on Spotify and Apple Music.
David Gray has announced the release of his new track, "Hole In The Weather." This single marks the artist's first new material since the debut of his greatest hits compilation, The Best Of David Gray late last year. David Gray is about to embark on a 22 date, joint U.S. headline tour with Alison Krauss, that will begin this Monday, September 18th, with a performance at New York City's Radio City Music Hall on September 19th.
JESSIE J SHARES SOULFUL NEW SONG "THINK ABOUT THAT"
"Think About That" sees the multiplatinum UK-born BRIT Award-winning songstress unearth a rarely seen and heard side of herself. The stark and minimal production from DJ Camper [Nicki Minaj, Mary J. Blige and Mariah Carey] gives way to intensely personal lyrics and a raw, soulful performance. "I didn't want to write any new songs." Jessie J explains, "Camper said "Ok" then before he left the room, he put the beat for "Think About That" on a loop. The lyric and melody just starting falling out of me, and 15 minutes later when he returned I had a song. He laughed and said "see""
Kaz James returns to Saved Records with 'Trip The Light'
Ahead of his performance at The BPM Festival Portugal this weekend, DJ and producer Kaz James has unveiled his latest single, 'Trip The Light' on Nic Fanciulli's label, Saved. Handpicked as a resident for Nic's much-loved Pacha Ibiza party 'We Are The Night', Kaz has gained widespread recognition thanks to his vibrant sets and eclectic mixes.
LÉON RELEASES NEW TRACK "I BELIEVE IN US"
"I was going through some stuff earlier this year when I just ended my tour," LÉON said. "I had a lot on my mind and my emotions were kind of all over the place. That's when 'I Believe In Us' came about. I'm always very honest in my writing, but it was almost scary to say some of the things that I'm saying in this song – even if it's full of hope. It's a song that means so much to me, and now I finally get to share it with the world."
Sweden's LÉON shares the Origins of her new song, "I Believe In Us": Stream
BUFFALO KILLERS PREMIERE NEW SINGLE
The eighth album from Buffalo Killers, Alive and Well in Ohio, was recorded at their Howler Hills Farm analog studio on their own terms. Equipped with only the knowledge they had gained over the years, the band crafted this album without rules or pressure.
Canadian 19 year-old MADDEE makes perfect debut with 'Lost'
MADDEE is an up-and-coming artist from Toronto. At just 19 years old she has already performed for Canadian Music Week, at the Art Gallery of Ontario, NXNE, Bestival Toronto and was recently selected by Red Bull as one of the newest artists in their Red Bull Sound Select program, joining the likes of fellow Toronto musicians Charlotte Day Wilson, River Tiber, and Jazz Cartier.
Nick Wisdom Releases New EP
After making waves a few years back via his Potatohead People project with partner AstroLogical and co-producing Illa J's critically acclaimed self titled LP, Vancouver based scene staple and producer Nick Wisdom steps out from behind the boards to deliver his first solo release for Bastard Jazz.
JASON KUI Releases New Video for "Polarized"
JASON KUI says: "The main hook came to me when I was in the Netherlands – a mix of technical and melodic. It captured the modern rock instrumental sound that I had in mind. It's one of my favorite tracks on the album, and it's the most challenging song for me to play live, fun to play though."
PARADE OF LIGHTS RELEASE NEW TRACK "VICTORIOUS"
"Victorious" is the second of two new tracks Parade of Lights have shared as a follow up to their 2015 debut album Feeling Electric. The first single,"Touch," was released earlier this summer. Baeble wrote, "'Touch' is charismatic in its hook-packed chorus and instrumentals that make you want to dance." Idolator agreed, noting its "jaunty synths and jangly guitars" and claiming "if you like Bleachers and WALK THE MOON, this is the song for you," while Earmilk called it "an '80s tinged, synth and hook-laden tune that evokes visions of palm tree lined streets and Instagram-worthy sunsets." "Victorious" and "Touch" are a taste of what's yet to come from Parade of Lights.
Award-Winning Indie Artist Sean Kelly Announces Debut Solo Album
Independent Music Award winner and singer/multi-instrumentalist Sean Kelly has released a video for his new song, "Syncopation", which premieres exclusively with Popdose Magazine TODAY, September 15. Watch video HERE @skopeamg.
The video is in support of Kelly's debut solo album, Time Bomb, Baby (MPress Records) which releases on October 13 with a fall tour to support.
Echosmith Release Heartfelt Track "Dear World"
Echosmith have released the track "Dear World" from their forthcoming Inside A Dream EP, out September 29 via Warner Bros. Records. The new track, which is accompanied by a reflective animated video, is the band's heartfelt journal entry to the world, encouraging positivity and unity as a means to overcome our recent struggles.
The five piece arrived in 2016 with a self released demo track, "Souvenirs", which quickly won them acclaim from the blogging world. Follow up tracks "Set The Fire" and "Cameos" saw them reach the top spot on the Hype Machine chart, earned the band their first play from BBC Radio 1, and tipped them well over 3 million track streams on Spotify. Swimming Tapes rounded off the year with the release of their debut EP, named after their first single "Souvenirs", on burgeoning London indie label Hand In Hive.
The New Respects Unveil Single
Reflecting on the probing theme of the song lead vocalist Jasmine Mullen says, "Our single 'Future' is about trying to grasp tomorrow, and not being able to. In a day and age where nothing seems certain, and everything is changing, there arise many questions. Will tomorrow be bright? Is there hope in what is to come? This single explores those questions, and implores the future to show itself."
LIZ HUETT RELEASES "STFU & HOLD ME (ACOUSTIC)" TODAY
Singer-songwriter Liz Huett releases an acoustic version of her debut single, "STFU & Hold Me," today, September 15th. "STFU & Hold Me (Acoustic)" is available at all digital retailers.
K. MICHELLE INTRODUCES NEW SINGLE "EITHER WAY" FEATURING CHRIS BROWN
After last week's premiere of "Birthday" R&B Diva K. Michelle has returned for a second week in a row to introduce her newest single "Either Way" featuring Chris Brown. This track is the second single from her upcoming fourth album Kimberly: The People I Used To Know.
SONS OF APOLLO Release Video For "Coming Home"
SONS OF APOLLO former Dream Theater members Mike Portnoy and Derek Sherinian, Ron "Bumblefoot" Thal (ex-Guns N' Roses), Billy Sheehan (The Winery Dogs, Mr. Big, David Lee Roth) and Jeff Scott Soto (ex-Journey, ex-Yngwie Malmsteen's Rising Force)—have just released the video for "Coming Home" from their highly anticipated debut album, PSYCHOTIC SYMPHONY.
CARDI B RULES BET HIP HOP AWARDS WITH NINE TOTAL NODS
KSR/Atlantic recording artist Cardi B has received a stunning set of nominations for this year's BET Hip Hop Awards. The NYC-based rapper was honored with a remarkable nine total nods, tied only with Kendrick Lamar for 2017's most nominations. Currently standing tall at #2 on Billboard's "Hot 100" with her RIAA gold certified hit single, "Bodak Yellow (Money Moves)," Cardi B received nominations including "Best New Hip Hop Artist," "Hot Ticket Performer," "MVP of the Year," "Best Mixtape" (for "GANGSTA BITCH MUSIC, VOL. 2"), "Made-You-Look Award," and "Hustler of the Year," with "Bodak Yellow" named in the "Best Hip Hop Video," "Single of the Year," and "Impact Track" categories. The BET Hip Hop Awards will be presented live on Tuesday, October 10th, exclusively on BET (check local listings).
SHAKIRA RELEASES NEW VIDEO FOR "PERRO FIEL" FEAT. NICKY JAM
GRAMMY® Award-winning singer, songwriter, and global superstar Shakira unveils her new video for "Perro Fiel" featuring Nicky Jam ("El Perdon", "Hasta el Amanecer") today via Sony Music Latin. Shot in Barcelona and directed by Jaume de la Iguana "Perro Fiel" is a reggaeton anthem from Shakira's latest album, El Dorado. "Perro Fiel" is the first collaboration co-written by Shakira and Nicky Jam and co-produced by Shakira, Nicky Jam and Sagawhite Black.
POWERS RELEASE VISUALIZER FOR "JUST KIDS"
An unshakable and unpredictable anthem of youth, "Just Kids" segues from a verse highlighting Crista's delicate crooning into a tropical house-style drop and chantable hook. It's the latest track to be released from the group after a string of unforgettable tracks released in 2017 including "Closer," "Man On The Moon," "Heavy" and "Dance."
Jennie Vee (Eagles of Death Metal) Announces New EP 'Suffer'
Jennie Vee has announced a new EP, Suffer, due out September 22nd via WaxRomantix Records. A follow-up to her debut LP, Spying, it was written and recorded after she spent the spring of 2015 playing bass with Courtney Love (on the Endless Summer Tour with Lana Del Rey.) Since then, Jennie has supported bands like Echo & The Bunnymen, Manic Street Preachers, and The Darkness and has become a member of Eagles of Death Metal.
Gabrielle Papillon unveils bold title track from new album
Gabrielle Papillon unveils "Keep The Fire," the bold title track from her forthcoming album. The debut single premieres today via PopMatters.
Relix premieres "On The Edge Of My Seat" by indie-folk band 5j Barrow
With "drama tinged folk that could raise the dead," (The Deli Magazine) 5j Barrow have released the new single, "On The Edge of My Seat," via Relix Magazine, and announced the release of their new EP, The Journey: Vol.1, on October 6th. The follow-up to their 2014 debut release, From The Dim Sweet Light, the new EP is the first in a series of three, produced by the Grammy-nominated producer, David Mayfield.
Demo Taped releases new track, "Insecure" via NPR
Via NPR: "In the age of SoundCloud rap, 19-year-old Demo Taped's rise from unknown Atlanta-bred music prodigy to 300 Entertainment signee isn't all that unusual. That he's ascended from hip-hop's bedrock city to the house that Lyor Cohen built while making something other than hip-hop? That's totally out of the ordinary.
Wes Youssi 'High Time'
"High Time" is euphoric day-dreaming with intention. The charged-up soundscape and punchy vocal melody are frustration finally taking a stand. If Hank Williams and Pokey LaFarge led a union strike, then "High Time" would be their anthem. Youssi knows that there are so many times when people feel trapped, empty, and downright worthless. Many people work for poor wages just to hold onto the dream inside of their hearts. "High Time" bites back at the disrespect from authority figures who have grown so disattached that the rules no longer apply.
Elliott BROOD's new album out
Hamilton, Ontario-based folk/alt-country trio Elliott BROOD's new album Ghost Gardens is out today via their longtime label home, Paper Bag Records. The band is also currently in the midst of a North American tour, which has U.S. stops in Chicago, Denver, San Francisco, Los Angeles, Brooklyn and more. The current list of tour dates can be found below, with more to be announced soon.
Ra Ra Ruby – 'I Need A Woman' Single
Ra Ra Ruby, a three-piece indie-rock band, have been making headway since their formation in 2016. The trio from Pottsville Beach on the Far North Coast of New South Wales form a unique sound manifesting from their musical influences (from Australian Crawl to Circa Waves) and this transgresses to vibrant, high-energy live performances.
Blue Nation – "Good Times" – 8th December
Blue Nation are back and ready to bring you "Good times", the thumping new single taken from their soon to be released follow up album to the critically acclaimed debut 'Steady Your Soul' produced by Andy Macpherson (The Who, The Buzzcocks, Eric Clapton).
Having toured extensively including across US twice the band are well positioned to bring a stomping live show to the dates with 'Dirty Thrills' on tour this December.
Anastasia Minster 'When I Die'
The upcoming debut album release from Moscow-born artist Anastasia Minster, Hour of the Wolf, is dark and existential with a Rachmaninoff-like intensity that pours out of her own piano-driven jazz-inspired chamber pop. The album is due out September 22.
Felix Hagan & The Family release video for new single 'Hey I Want You'
Theatrical punks Felix Hagan & The Family have released the video for their new single 'Hey I Want You', the latest single to be taken from their forthcoming debut album Attention Seeker released on November 24th.
The new song is a huge celebration of extravagant rock 'n' roll and plays as if Queen starred in The Rocky Horror Picture Show. The video captures Felix Hagan & The Family performing at glitter-smacked underground party.