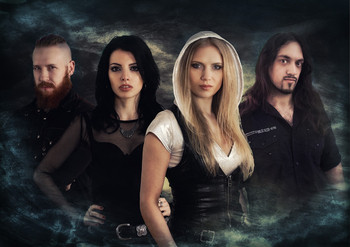 The female fronted melodic metal band ANGEL NATION just released a music video for "Burn The Witch", the first single from their new album "Aeon".
"Aeon" will be released October 27th in Europe and North America through Inner Wound Recordings.
Angel Nation is a melodic metal band founded by the classically trained Finnish singer Elina Siirala who moved to London in 2008 and fell in love with the power of rock and metal.
Their debut album [released under the name EnkeliNation] "Tears of Lust" was received with glowing reviews all over the world. The release in 2014 was followed by shows at Bloodstock Open Air, shows in Finland amongst others.
In 2016 Elina also joined Leaves' Eyes as their new vocalist.