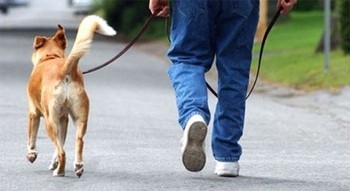 One of the reasons that people give for letting their pets go is housing problems. Renters can find it difficult to locate pet-friendly housing or encounter challenges once they move into the place. Some landlords are concerned about problems that may arise if pets are allowed on the property.
Rental Listings for Pets
There are several rental places that are available for both you and your pet. You need to carry out some research to find the most suitable and affordable choice for your needs. After determining the ideal place that will accommodate you and your companion, it is essential to ensure that you let your landlord know about your pet and find out any information in the lease that pertains to pets and deposits.
Pet Deposits
Rental housing typically requires tenants to make deposits if their dogs or cats will be living there. Pet deposits are usually refundable when you move out and there is no damage that needs to be fixed. Some property managers and landlords are reluctant to have domestic animals within the premises because of the possibility of damage and a deposit serves as insurance for them.
Presenting Pets Positively
As a tenant who wants to live with a pet, it is important to make a favorable impression. Many pet owners are worried about renting to pet owners. Poorly behaved dogs and cats can cause damage. This is why you need to present your pet positively to assure your prospective landlord that your dog, cat or any other pet will also be a good tenant.
You can make a good first impression in different ways when you seek pet-friendly housing, including a reference letter from the landlord you recently had, a certificate that indicates obedience training was completed, providing proof of vaccinations and introducing your landlord to the pet during a meet and greet. Offering this type of information is a proactive way to reassure the landlord that you will take good care of their property.
Understanding Pet Owner's Rights
After make a decision regarding where you want to live, you need to be aware of the right that you have when you live with your pet. Go through the details of your lease and ensure that the landlord knows that your pets are acknowledged in the lease.
•There are properties that do not accommodate dogs or cats of certain breeds or sizes. It is important to make sure that your pet is permitted and can be accommodated.
•Signing a lease indicates that you agree to the terms that have been written.
•The landlord cannot change any terms and declare that you can no longer have a pet unless the both of you agree.
•Regardless of the reasons your landlord may want your pet out, they are bound by the law and there are legal channels that they must go through if they want your pet to leave.
•Landlords are not allowed to enter homes without the tenant's permission to remove pets. The only exception for going into your home would be an emergency situation.
•If you own a pet and want to rent a house or apartment, confirm that the places you are interested in cater to pets.