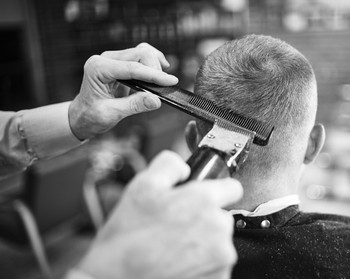 Hairstyles play a very important role in defining someone's overall appearance. In fact, to some extent, your hairstyle will reflect your personality. Regardless, there are people who forget that their hair is just as important as their face or the clothes they wear. If you want an overall improved appearance, you have to think of your facial skincare products, your hairstyle, clothes and other accessories to complete an entire look.
If you have never cared for your hairstyle before, (please) keep reading. This post is meant to shed some light on how important a good hairstyle is when it comes to boosting an individual's appearance and style. Fact of the matter is, a nice hairstyle will complement your choice of clothes, your jewelry, and accessories to show how beautiful and fashionable you are. Therefore, wearing a nice hairstyle is just as important as talking to a dermatologist about skincare tips, or using top quality skincare products in the market; they all serve the same purpose.
Well, here is the ultimate guide to keep your hairstyle in place and some expert tips on how to find the right hairstyle for you:
•Choose the right hairdo depending on the shape of your face – Our face shapes differ, with some people having a round face, while others have a square face or an oval face. Therefore, the hairstyle you choose should complement the shape of your face. For example, long but sleek hairstyles will work well with people with a square face while long bangs will accentuate a round face.
•Consider the weight of the hair in advance – Sometimes, women prefer having weaves and wigs as opposed to rocking their own natural hairs. Well, in this case, it is important that you consider how light or heavy your weave or wig is. Believe you me, there is nothing as annoying as a hairstyle that is too heavy for your head and neck to endure.
•Consider your overall physique – The longer the hairstyle, the thinner you look. The shorter the hairstyle, the plumper you look. Therefore, to accentuate your looks, it is advisable that you choose your hairstyle depending on your body weight.
•Choose your hairstyle depending on how busy you are – If truth be told, some hairstyles are quite demanding and need a lot of time and money to keep them looking fresh. Therefore, before you go for any hairdo, ensure that you get one that is perfect for your schedule. If your days are intense and you are always too busy, it would be best if you go for easy to do and maintain hairstyles like a blowout or a simple haircut.
Reasons for choosing a nice hairdo
•To enhance your personality and beauty – Why go for an ordinary hairstyle when there is so much to choose from? Enhancing beauty entails doing more than just ordinary. Therefore, the number one reason for wearing a nice hairstyle is to enhance your personality and beauty.
•To join the fashion and beauty trends – Hairstyles come and go and just like clothes, it would be great if you took part in this exceptional ride. Therefore, to be part of what is trending in the fashion and beauty world, it would be a great idea to choose a nice but modern hairstyle.
•To boost your confidence – In our day to day lives, we face different challenges, some of which may affect us emotionally. One of the biggest challenges that people struggle with is their looks. Fortunately, talk of killing two birds with one stone; you can enhance your looks and boost your confidence with a nice hairdo.
•To make an adjustment to your image and life in general – As farfetched as it may sound, changing your hair ultimately brings change to your life and image. In most cases people cling to their usual looks because it is what they have always done and perhaps they are afraid of change. But the fact of the matter is, a visit to the salon will make you more beautiful, happier and of course people will notice the change and adjustments that come with the new look.
•Lastly, change is good – beauty and fashion is all about change and believe it or not, doing something different with your hair is good. Trends come and go, so take time to enjoy every moment while it lasts. So, whether it's your hair color, the length or the style, do not be afraid to embrace change.