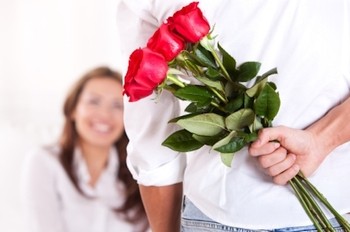 Across cultures all over the world, sending flowers to mark various important events has become extremely popular. While earlier, this was usually a local affair; the proliferation of e-commerce has ensured that flowers can be sent to doorsteps across the world without any hassle. However, since most people are completely unaware of the many connotations of flowers, it is quite likely that they may end up hurting the sentiments of the very people they love. Some valuable tips:
An Almost Universally Appropriate Gifting Symbol
Right from baby shower bouquets to funeral wreaths and everything in between, flowers can be an ideal way of expressing your sentiments. On one hand, flowers can be gifted to someone for whom you deeply care about such as a lover or a family member, yet are impersonal enough to be given to office colleagues without crossing boundaries. However, if you are thinking of gifting flowers to someone of a different culture, you should always check if it is appropriate so that you don't go wrong.
Different Signals That Flowers Send Out
With flowers being used to express various emotions and sentiments, it is not unusual that different flowers are associated with their unique symbolism, and you should always try and get it right to prevent confusion in the minds of the recipient or those around him/her. Your relationship or association with the recipient will almost always dictate where you should send the flowers; if you are congratulating a person on his professional achievements, you should send them to his office. However, you can always send flowers to a friend at his home wishing him a happy birthday. Flower arrangements that are simple invariably work better than ostentatious displays that typically project the giver is trying too hard to impress. The choice of the flowers depends on a lot how much you know the preference of the recipient and also to a large extent on your own personality.
Sensitivities That You Need to Be Aware Of
Flowers have long been associated with romance and indeed long-stemmed red roses are traditionally used by lovers. Unless you are in a romantic relationship or want to send out signals of your interest, you should try and avoid gifting red flowers, particularity red roses, unless of course, they are a component of a larger multicolored arrangement. You can always opt for purples and pinks, if you prefer bright colors. While white flowers indicate innocence and purity in Western culture, in Asia, they are associated with death and mourning. Similarly, even the numbers of flowers that you gift are interpreted differently; in Asia, four is linked with death while Europe considers an even number as inappropriate, however, in America, a dozen is most popular.
Conclusion
Unless you really know the cultural significance of flowers, it is usually a better idea to work with a local florist so that you get it bang on. Even if you are using online flower gifting sites, you can ask for help in deciding the most appropriate flowers to give.
Author Bio: Mandy is the senior sales manager of one of the most reputed chains of florists in New York. She is always happy to help clients who are confused about the right way of gifting flowers.