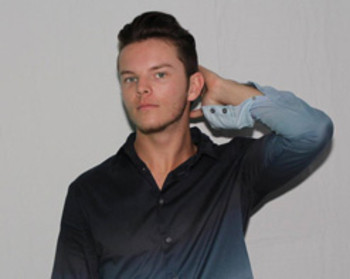 Austin Higney has been making music since he was in middle school, when he got together with friends to start jamming. Though he jumped in head first with no sense of direction, over the years songwriting "gradually evolved in to something I began to get such a passion for." While his peers eventually moved on to other interests, he stuck with music- "I just couldn't drop it", he says- and now writes compelling, coming of age anthems under the moniker Mello Talk.
http://www.facebook.com/MelloTalkMusic/
Through Mello Talk, Higney creates mellow alternative music that takes influence from the likes of The 1975 and Arctic Monkeys. His latest single and first visual effort also brings to mind artists like Tame Impala and M83 in a tune about unrequited love that many of us can relate to. Having feelings for someone who's taken by someone else is hard enough; watching from afar as they go in and out of a cycle of terrible relationships and get caught up in another person's head games makes it even worse. On "Head Games", Higney knows he can offer more but at the same time, he can't get involved.
The "Head Games" music video was filmed in Higney's hometown of Fort Lauderdale, Florida. He watches on as his love interest makes the same mistakes with a man who doesn't treat her right, asking her, "What do you want from love, what are you looking for?/ It's not over there, I'm right here." He tries to be there for her but as she gets caught up in arguments and swept away by the wrong man, he gets caught in the pouring rain.