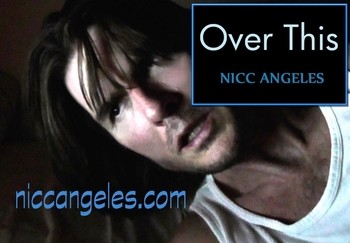 Coffin Carousel release new single 'Majestic'
Melbourne Australia's spooky, adrenaline-infused horror-punk rockers Coffin Carousel have released a new single entitled 'Majestic'. Majestic is the second single from the band's eighteen track full-length album Between Death & Dead, which will see a global release on October 13, 2017. In support of their new single, they have also released a new lyric video which may be viewed at this location.
Salute Music Makers launches app to accompany innovative new music talent platform
Having emerged back in March amongst a storm of media interest, the original and innovative new music talent platform, Salute Music Makers, have launched their ground-breaking app to accompany the competition and its aspiring songwriters. The recently released app brings songwriters and music lovers together, allowing them to listen, watch and like the entries to the competition, whilst sharing and building playlists at the same time.
MANE ANNOUNCES NEW SINGLE + VIDEO 'WHAT IF THE LOVE DIES'
Dramatic and ferocious, the elusive MANE is back with her impressively bold new single What If The Love Dies that is accompanied by an astounding, mind-bending clip that is sure to gather all the right attention. To celebrate the release, MANE is set to hit the road later this year, stopping by The Gasometer (Melbourne) on October 19, Rocket Bar (Adelaide) on Oct 27, Rad Bar (Wollongong) on Nov 1 and Brighton Up Bar (Sydney) on November 2.
Italy's Answer To The Arctic Monkeys
Hailing from the luscious east coast of Italy, the four 18 year old components of alternative indie-rock band, Five o Five, inspired by the likes of The Arctic Monkeys, are bursting out of their small seaside town confinement in order to create a style that is musically and culturally diverse from the limited range of dull, repetitive and pounding beats of mainstream songs that are available in their area.
L Vis 1990 – 'Yeah Yeah' ft. Flohio & Cassive
'Yeah Yeah' is a new single from L Vis 1990, featuring rising star Flohio and Tru Love Crew member, Cassive.
The influence that the US has had on L-Vis' production from his time living in NYC is undeniable but you can't take that real UK grit and rawness out of him — 'Yeah Yeah' is the perfect storm of these influences and lands ahead of a larger body of work dropping soon.
London's FAERS stir up inspired sentiments in their new song 'Last of Our Kind'
FAERS' latest single 'Last Of Our Kind' is a rousing reflection on the state of modern guitar music, an allegorical love story, and a clear nod to their childhood heroes The Maccabees. Written during a songwriting retreat to the welsh countryside, and recorded in Gothenburg with producer Anders Lagersford, 'Last Of Our Kind' is a shimmering example of the bold and brazen songwriting that inspires youngsters to pick up guitars and form bands in the first place. Steven Anderson-Howard's rich vocals are bolstered by intensely atmospheric and colourful production as the song effortlessly mounts to a heady climax. 'Last Of Our Kind' is the sort of song that leaves a lasting impression in the hearts, minds, and ears of listeners long after it's finished. It's a clear and powerful indicator that there's still life left in that old dog we call rock and roll.
Matt Finucane returns with 'Threaten Me With Your Love' EP & New Video
Deliciously dysfunctional Brighton-based musician Matt Finucane returns with the first of two EPs. 'Threaten Me With Your Love' is released on Light Crude, on 25 October 2017. "To say recording this stuff nearly killed me would be over the top, but it certainly left me a bit indisposed," says Matt.
Salon Premieres The Video For The Lonely Biscuits' Liz Phair Cover "Never Said"
Nashville indie-rock trio The Lonely Biscuits have premeired the official video for their cover of Liz Phair's "Never Said"with Salon. The track hails from from their forthcoming release The San Francisco EP out September 22 via Most Lonely Records.
Justin Moore Announces "Hell On A Highway Tour"
Justin Moore announces today that he will launch his "Hell on a Highway Tour" on October 13 in Monroe, Louisiana. The PLATINUM-selling entertainer will hit over 40 cities across the US with Dylan Scott opening for Moore.
"Hell On A Highway Tour" is Moore's fourth headlining tour, having just wrapped up his "American Made Tour" with Lee Brice back in April and will span seven months, taking the Arkansas native from coast to coast.
THE ALBUM EVERYONE'S TALKING ABOUT – TAETA – SEPTEMBER 1, 2017
Music Producer and MBA business Undergraduate Twik Hozay debuts 'TAETA' at a very crucial point in Nigeria and Africa's' full transition musically into the global scene. 'The Album Everyone's Talking About' is a Summer 2017 collaborative album that showcases the next generation of music and musicians to emerge from the Underground. From electronic to high-life, pop to Hip-Hop, grime and some Afro alternative sound, this album goes from completely groovy and upbeat to soothingly and refreshingly calm. The Project features Superstar music producer Beats by Jayy(also known as Big Daddy Jayy, BBJN) alongside American based musician Izzy Olaore, fast rising Nigerian rapper Bless Clymax and the one and only artistic champion Sugarbana. Other notable names on the album include Chuza De clan, Phenom, Crackerbeats, Mike Misan, Suranu, Onyeka, Qveli, DOA, Ziz, Raychieel and more.
OxenFree share second new single/video for "Caterpillar"
The video was directed by Diane Russo and stars the talented kickboxers Venus Providence Smith, Stoney Morales and Mariana Firestone defining their home. While it might appear to be a a violent home on the surface, it's also filled with happiness and love for self and each other. Doyle felt that that dichotomy is reflective of the world we live in, and represented the song's core themes.
Maroon 5 Announces New Single "What Lovers Do" Featuring SZA Out Today!
Today, three-time GRAMMY® Award-winning multiplatinum band Maroon 5 have debuted their new single "What Lovers Do" featuring SZA at all digital retailers via 222 Records/Interscope. With "What Lovers Do," Maroon 5 return to the charts with an immediately irresistible new track. For the song, the group tapped the talents of critically acclaimed Top Dawg Entertainment artist SZA, making for a collaboration that uniquely merges their signature style with SZA's seductive delivery. Top 40 and HOT AC radio stations across the US will premiere "What Lovers Do" throughout the day, including an every hour spotlight feature on iHeart Radio.
Queen of Swords shares "triumphant, hazy "Family Ties" at Billboard
Queen Of Swords is the new project from Aerin Fogel, who played previously in The Bitters with Ben Cook (Fucked Up/Young Guv/Bad Actors Records etc). The Bitters released records with Captured Tracks, Mexican Summer, Sacred Bones, and Release The Bats, and had a period of touring and festival appearances including SXSW, NXNE, and Woodsist/Captured Tracks Fest.
BEST EX Delivers Shimmering Nostalgia on "See You Again"
BEST EX (formerly Candy Hearts) feel the end-of-summer nostalgia coming on just like the rest of us, and have put out the bittersweet "See You Again" video, premiering on EARMILK. "See You Again" is the first music video under Best Ex's new name and is the latest single off of Ice Cream Anti Social, released last month on Alcopop! Records.
Ian Svenonius, as Escape-ism, to release debut solo album on Merge Records
On November 10, Escape-ism—the solo moniker of D.C. man-about-town Ian Svenonius—will release his debut record Introduction to Escape-ism on Merge Records. Listen to and share "Almost No One (Can Have My Love)" from the forthcoming album on Stereogum, or below now.
Amy O shares visual for "Lavender Night"
Today, Bloomington-based singer-songwriter Amy O shares the visual for the outstanding lead-single "Lavender Night" on Gorilla vs. Bear. The video was directed by Amy herself + Anna Powell Teeter, and displays the live band in full. About the song, Amy says: "The lyrics and melody came to me quickly and without fuss. I wrote it after a little scare I had at the doctor with a mysterious lump. It's about the constant (and often invisible) line of fragility that we walk upon in life, learning how to follow trails of light throughout difficult circumstances, and resisting the black hole-like vacuum of negative thought patterns."
E-40 Recruits Yo Gotti and NBA YoungBoy for the Trap-Flavored "Straight Out The Dirt"
Three decades into his career as one of the most prolific and respected emcees in Hip-Hop history, E-40 is stronger, wittier, and more relevant than ever. Taking a trip down South and reflecting on his humble origins, E-40 is in top form in "Straight Out The Dirt," his latest single, firing off internal rhymes and coining new slang phrases at will: "One foot on the strineets, one hand on the bible/I pray for my frenemies, pray for my rivals/Got trademarks and entities, licenses, businesses/No female tendencies, n*ggas is bitches." Recruiting JPZ for the auto-tuned hook, E-40 gets formidable help from Memphis rap icon Yo Gotti, with his menacing rasp, and Louisiana rising star NBA YoungBoy, who was still five years away from birth when E-40 made his 1994 debut in the Billboard 200. Premiered on Saturday evening on The Pharmacy, Dr. Dre's radio show on Apple's Beats 1, "Straight Out The Dirt" is a lyrical showcase from three rappers in three very different stages in their careers, united by their humble origins and their love for going buckwild over a beat.
LAWRENCE ROTHMAN ANNOUNCES FALL HEADLINE TOUR
Lawrence has also released a video for "Designer Babies" ft. Kim Gordon. The video was shot previously the night the song was mixed and the footage disappeared inexplicably to their deep dismay and mysteriously showed up in Sigismondi's files many months later leading to the release now.
NARCOTIC WASTELAND's Dallas Toler-Wade Discusses Gear Used on "Delirium Tremens"
xtreme metal four-piece NARCOTIC WASTELAND – the full-time project of former Nile frontman Dallas Toler-Wade – will release a brand new full-length album, entitled Delirium Tremens, on October 13, 2017 via Megaforce Records/MRI. The album is now available for pre-orders via Amazon, with more options coming soon.
Today, Gear Gods has the exclusive on a new "Rigged" video detailing the gear Dallas Toler-Wade used on Delirium Tremens.
TOP 5 COUNTRY ARTIST WAYNE WARNER "GOD FOR A MINUTE"
Wayne Warner's songwriting is distinctive, timeless, and loves to flirt with many different genres. The former Atlantic Records artist, best know for his 2006 hit, "Turbo Twang," Warner has been joined on his records by some of the most established country artists of the eighties and nineties, as well as a pop icon, and a current superstar. From Bryan White and Mark Collie, to Bonnie Tyler and Taylor Swift, his peers have come to hold Warner in great esteem as an "artists' artist". His hooks, so fresh, so powerful, that Warner has been deemed as a genius by many in the field, receiving praise from the likes of Billboard and Music City News. His appearance is as interestingly unique as his sound, and he speaks in overtones that only a well crafted artist could. And yet, in many ways, Warner is almost a well kept secret.
ICYMI: TANK IS SET TO DROP NEW ALBUM "SAVAGE" SEPTEMBER 29
R&B Money/Atlantic Records recording artist and multi-Grammy nominated R&B star Tank is excited to announce that his new album SAVAGE is set to be released on September 29. The 11-track LP features appearances by Candice Boyd, J. Valentine, Ludacris, and labelmate Trey Songz as well as production from Da Internz, Harmony Samuels, and Cardiak.
Dreamville's Lute Releases Visual For His New Single "Juggin"
Born in West Charlotte, North Carolina, Luther "Lute" Nicholson's hip-hop awakening happened at 7 years old. His older brother was heading off to basic training in the Army and entrusted him to look after his prized CD collection. A budding visual artist who spent all his free time drawing and doodling, young Lute had no interest in his big bro's stash, but one day, curiosity got the best of him.
Marsicans drop stunning video for 'Too Good'
Once again finding that sweet spot between upbeat indie and dirty-pop, Marsicans' new single, 'Too Good', showcases the band's trademark harmonies over a toe-tapping groove. Backed by scything guitar and flowery synth flourishes, this dreamy ode to love is now accompanied by sharp visuals – static-emanating TVs and dancers surround the lads running through the track like they mean it.
FLINT EASTWOOD — REVEALS "REWIND"
Anderson elaborates: "Rewind is about the innocence of youth. When you're young, like little kid young, you have such an honest and untainted perspective on life. It's a beautiful thing. It's a time when love is just love, no labels or expectations, and all you care about is having fun and living life to the fullest.
John McCutcheon joins forces with Kathy Mattea for powerful track about Charlottesville
Wisconsin-bred, Georgia-based musician John McCutcheon is folk music's Renaissance man — master multi-instrumentalist, powerful singer-songwriter, storyteller, activist, and author. His recordings which now number 38, have garnered every imaginable honor including six Grammy nominations. He has produced over twenty albums of other artists, from traditional fiddlers to contemporary singer-songwriters to educational and documentary works. McCutcheon's commitment to grassroots political organizations has put him on the front lines of many issues with relevance to communities and workers.
Cristina Soto returns with Noise Zoo in 'Twister'
For those that don't know, the Noise Zoo project sees two established Progressive names combine. Enhanced favourites Jaco & Proglifter joined forces in the new project a few years back and have now contributed to some of Enhanced Progressive's modern classics – a fellow name dating back to Enhanced's early days is Cristina Soto, responsible for some of the label's most iconic vocal releases. Both return today in a sensational new Original with 'Twister'.
THE MOMS Resurface with New Album
New Jersey punk rock trio THE MOMS has resurfaced with a new album, new record label, and a more refined sound. Doing Asbestos We Can is set for an October 13th release via seminal indie label Bar/None Records.
Jessie Reyez drops official video for "Blue Ribbon"
It's been quite a year for Jessie Reyez- just about a year ago, she released the video for "Figures", which has now streamed millions of times, and has gone on to sell out live dates across North America and collaborate with Calvin Harris and Romeo Santos for features on their albums. Today she shares the video for the Tim Suby-produced "Blue Ribbon", comprised of footage from that tour. Jessie told fans "You guys made these memories with me. If you see yourself in this, go f—in nuts.. Lub ya,"
The Skullers release new single "Meet Me In Memphis"
The song premiered on New Noise Magazine where the band's Jake Skuller (lead vox, guitar) shared, "Before I started The Skullers I recorded a holiday single at Sun Studio in Memphis. You can feel an energy at Sun, riding an adrenaline rush while standing on Elvis' famous 'X' tape mark on the floor. I felt free and energized and put that into 'Meet Me In Memphis.'"
Jessica Lea Mayfield's "Meadow" premieres at Stereogum
Stereogum calls the song, "…appealing in its blend of melancholy resignation and defiant self-will." Additionally, of working with director Natalie Neal, Mayfield adds, "When I saw Natalie's final edited version of this video I cried happy tears. This song is about not wanting anything to cloud your judgment because you are trying to protect yourself. It's about leaving a party and not saying goodbye to anyone, and wanting so badly to be able to trust someone you shouldn't."
PLEASE HELP SAVE OUR BLUES, ROOTS & JAZZ MUSICIANS DEEP IN THE HEART OF TEXAS
The Jazz Foundation brought over 1000 musicians & their families back after Katrina, by rehousing, donating top shelf instruments and creating paying gigs for hundreds. They were there for hundreds affected by Superstorm Sandy, and rebuilt the homes of the musicians who lost everything in last year's devastating floods in Baton Rouge.
They have started connecting with dozens of jazz, blues, and roots musicians in Harvey's wake, they will help them rebuild as they always do, repairing homes, replacing belongings and treasured instruments and even replacing work.
COSMO'S MIDNIGHT RELEASES MUSIC VIDEO FOR "MIND OFF" FEAT. KUDU BLUE
Today, Australian twin beat-makers, Cosmo's Midnight, release the music video for their latest single "Mind Off" featuring Kudu Blue, which was directed by Nicholas Colla.
Don Q drops new video with A-Boogie wit da Hoodie
Bronx rapper Don Q has dropped a new video for "Protect Ya Patek" feat. High Bridge label mate A Boogie Wit da Hoodie and directed by Gerard Victor. The track comes off the recently released Corner Stories Reloaded mixtape.
Grow Together: The Benefits of Starting a School Garden Program
"A garden is a grand teacher," horticulturist Gertrude Jekyll wrote. School administrators obviously agree because the nation is in the midst of a school gardening boom. The number of school gardens nearly doubled between 2013 and 2015. More than 7,000 American schools now have a garden.
Swiss acid/psych rockers Ritual Boogie shared their new album on YouTube
A few weeks after the official release of the effort, Psychedelic/acid-rock power-trio from Switzerland, Ritual Boogie just shared its debut full-length album 'Middle Age Dust' for entire streaming on YouTube.
Perfume Announce New Single "If You Wanna," Host Livestream Via Facebook Live and YouTube Live
Multi-platinum selling electro J-pop girl group Perfume will host a special live stream on Thursday, August 31st from 7:00 to 7:30 AM EST to commemorate the release of their highly anticipated new single "If You Wanna." During the live stream, which will be held via Facebook Live and YouTube Live, viewers can expect details on "If You Wanna Studio," a fun upcoming event for fans who purchased their physical CD.
Prince Fox & Bella Thorne Release Official "Just Call" Music Video
Premiering today on broadcast channels MTV2 + MTV Live and online at Refinery29, Los Angeles-based producer/singer Prince Fox and actress/singer Bella Thorne release the official music video for their uninhibited single "Just Call." Directed by Joe Zohar, the video offers a captivating visual narrative, detailing the endless cycle of a relationship through different perspectives.
Pros & iCons "Wild Hearts" Video
Pros & iCons celebrates the fervor of adolescent anarchy in their smash single "Wild Hearts." The video sets a struggling artist on the street side of Hollywood Boulevard in Los Angeles. After hot wiring a business man's convertible, the singer jettisons his mundanity and explores the open road. He grabs his fellow street performers on his rebellious journey, culminating in an explosive performance beneath the sunset of the Southern California desert. The song expresses youth, celebration, and, ultimately, the fire burning in every repressed wild heart.
Little Big Town to be Inducted into Music City Walk of Fame
The Music City Walk of Fame will pay tribute to the Ryman Auditorium in celebration of the historic venue's 125th anniversary with the induction and presentation of stars to Little Big Town, the Country Music mega-group in residency at the Mother Church, along with two luminaries in the Ryman's past: Tom Ryman, the riverboat captain who was inspired by a revival preacher to build the Union Gospel Tabernacle; and Lula C. Naff, the theater manager who helmed the Auditorium for more than 40 years and famously booked the Grand Ole Opry there, the Nashville Convention & Visitors Corp announced today.
The induction ceremony that will take place on Thursday, Sept. 14, 2017 at 1 p.m. in Walk of Fame Park. The event is free and open to the public.
The Willowz share dreamy, riffy second single "All the Same"
After an eight-year hiatus, The Willowz are back. Following stints with Guards, Cults, The Last Shadow Puppets, Birds and CRX, the California-to-New York trio have returned with a new LP. Fifth, out September 15th via Thrill Me Records, sees the band build upon their punk rock roots to deliver a heavy mix of hard rock riffs and raucous hooks. Produced by lead-singer/guitarist, Richie James Follin, and mixed by drummer Loren Humphrey, the record blends slicing anthems with the band's signature cool.
JOHN ANDERSON RETURNS TO THE ROAD
Country music hit-maker John Anderson is set to return to the stage on September 3, 2017, after rescheduling a few weekend of shows in August to undergo some medical procedures.
"I am thankful for the outpouring of prayers from friends and fans. All medical procedures went great and we'll plan on seeing you all real soon," says John Anderson.
Big Breakfast & KOOL A.D. share "Desert Eagle" from SPORTS PLUS
If you're unfamiliar, Big Breakfast is a rapper and producer out of Queens by short way of Long Island, NY. He takes no qualms with his influences, flashing his R&B worshiping beats and New York wit throughout the 9 new songs of glistening hip hop that make up SPORTS PLUS. Breakfast is more than just an homage to old-school New York rap, truly paving his own lane, dismissing the trends and popularity contest of hip hop.
Galanos deliver Track x Track on IMPOSE
Last Friday NY-based indie rock quartet Galanos premiered their new LP Deceiver Receiver (along with a track x track breakdown) on IMPOSE who noted the album "…builds on their narrative world with a mixture of The Kills-style noir and searing post-punk."
TRUPA TRUPA comeback single TO ME premiered at The Quietus
The Quietus premiered the new Trupa Trupa single, To Me, today. To Me is the first new music from the band since 2015's Headache album.
For reference, this is what tQ had to say about that record:
"This album from Trupa Trupa comprises always clever, often beautiful, and at times very angry guitar music that defies definition. Razor-edged no wave rumblings, anguished Bad Seed shanties, sopping wet blue-eyed soul ballads – Trupa Trupa touch on it all. The result is their first moment of true greatness. This is incredible work."
POWERS RELEASES NEW SONG "JUST KIDS" TODAY
An unshakable and unpredictable anthem of youth, "Just Kids" segues from a verse highlighting Crista's delicate crooning into a tropical house-style drop and chantable hook. It's the latest track to be released from the group after a string of unforgettable tracks released in 2017 including "Closer," "Man On The Moon," "Heavy" and "Dance."
JAMES BLUNT RETURNS IN MARCH 2018
It is with great pleasure that Frontier Touring and Roundhouse Entertainment announce the return of British singer-songwriter JAMES BLUNT in March 2018, bringing his The Afterlove Tour down under.
The chart-topping superstar will perform two special indoor shows in Sydney and Melbourne, as well as appearing across the country for the first time ever at a day on the green outdoor shows.
Currently on tour throughout North America with good friend Ed Sheeran, Blunt is looking forward to embarking on his own world tour and returning to Australia to play for his loyal Aussie fans:
"Australia has always been the most fun part of every world tour I've ever done, and the fans at the shows have always given me the warmest of welcomes. I can't wait to get back."
The Max Tribe release new LP 'Retrofit'
To retrofit is to take something old, something used and revitalize it with the addition of modern parts – a fitting reference for a band whose classic rock influences are easily heard, but melded into a blend of modern psych-blues with a touch of soul. Retrofit was recorded at 1867 Studios in Boston, a massive building that once served as a Masonic Temple but now houses the collection of vintage recording equipment that lent itself well to The Max Tribe's philosophy of respecting vintage methods of recording, but ultimately reinterpreting them.
FALL OUT BOY TO DONATE ALL PROCEEDS FROM NOV. 7 HOUSTON TOUR DATE
Fall Out Boy announced today that all proceeds from their upcoming November 7 M A N I A Tour date in Houston, TX at the Toyota Center will benefit Hurricane Harvey relief efforts via the Fall Out Boy Fund, which will make monetary donations to various local organizations aiding those in need.