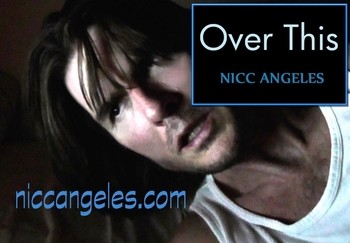 Funeral Mourning to release "Left Seething Yet Unspoken & Veneration of Broken Worlds"
"Left Seething Yet Unspoken & Veneration of Broken Worlds", the new album from austrian black metallers Funeral Mourning, will be released on September 9th via Nihilistische KlangKunst. With a running time of 23 minutes, "Left Seething Yet Unspoken & Veneration of Broken Worlds" was mastered by Dredged Oblivion. This album will be released in digipack and LP.
Jude Shuma Releases Lo-Fi Single "Lemonade" Out Today
Chicago-native singer, songwriter, and multi-instrumentalist Jude Shuma has championed a indie-meets-chillwave sound that finds its undoubted charm in it's penchant for a psychedelic style. To date, Shuma has released two critically-applauded EPs, 'Afternoonified,' 'Biggest Hits,' and 'Insomnium,' that have awarded the artist syncs in some of TV's most recognizable programs including HBO's Ballers, CW's Riverdale, and ABC's Quantico.
Advocates Call for Closure of Natural Bridge Zoo After Four Years of USDA Violations
In Defense of Animals has called for the immediate closure and sanctuary retirement of abused animals at Virginia's Natural Bridge Zoo in Rockbridge County, following a new raft of public safety and animal welfare violations for the fourth year running. On June 20, 2017, the USDA again found Natural Bridge Zoo in violation of proper animal care and welfare standards. The Agency's June inspection cites cramped animal enclosures, inadequate veterinary care, deteriorating buildings, and Asha the elephant left unsafely unattended and in solitary confinement.
Asha's enclosure was found to be inadequate by USDA to prevent her escape. She is forced to give rides in that compound in the sweltering summer heat under the threat of a sharp bullhook. Asha has long been denied the companionship of other elephants and is confined to spend endless days alone in a barn in the winter months.
"The appalling and archaic conditions at Natural Bridge Zoo should fill every American with shame that this roadside atrocity is allowed to keep Asha the African elephant alone from all others of her kind for years in deplorable conditions", says In Defense of Animals Elephant Scientist, Dr. Toni Frohoff. "Forcing this majestic elephant to give rides is not only cruel for the elephant, it poses a serious and unnecessary health and safety risk to the public."
The Brothers Moore New Single
The Brothers Moore are brothers Bobby and Billy Moore from Tulsa, Oklahoma. The brothers just released their debut EP, Careless, this month.
Celebrating its 4th year, the popular punk rock event of the year SELF HELP FESTIVAL will make its anticipated return in 2017 with shows in multiple cities including Philadelphia, Detroit and Orlando and an encore bash in 2018 in San Bernardino. Today, SELF HELP has announced lineups for the 2017 dates, which will include performances by festival founders A Day To Remember along with Rise Against, Underøath, Pierce The Veil, Falling In Reverse, Moose Blood, Less Than Jake and more!
SAM DEW RELEASES NEW SONG "REMEMBER"
Hot on the heels of Friday's release of his new track "Runner", critically acclaimed singer and songwriter Sam Dew releases another new track "Remember" today. The track also premiered today as a Zane Lowe all media premiere. "Remember" is available at all digital retail providers—Click HERE to listen.
Canaan Cox's "Lie" is Sure to Induce an Adrenaline Rush
The diverse singer-songwriter Canaan Cox has released the official music video for his debut single "Lie" on today complete with a viewing party from 6-10 p.m. at Cerveza Jack's (135 2nd Ave. N). Cox will be performing in-house with the music video airing every hour, on the hour, starting at 7 p.m. throughout the venue.
Andrew Garcia Releases Brand New EP
Singer-songwriter Andrew Garcia announces the release of his highly anticipated EP, Love Wounds, available on all streaming platforms today. Following his acclaimed 2015 debut EP Hell & Back, Love Wounds takes listeners through a journey of heartbreak and healing after a lost love. Featuring raw lyrics and powerful vocals, the EP pushes a new and more mature sound from Andrew and is his most emotional work to date. Love Wounds is available on all streaming platforms now and features hit tracks "Cry" and "Hurts Like Hell."
The Lone Bellow "Walk Into A Storm" – New Album Out September 15
Today, The Lone Bellow have released the music video for their single "Time's Always Leaving." Its "full of upbeat, irresistible grooves," says Entertainment Weekly. The video features actor Marc Menchaca who has appeared in Generation Kill, Homeland, and has a reoccurring role on the new Netflix series, Ozark. After being the #1 most added single at Triple A radio last week, "Time's Always Leaving" has officially landed on the chart. "'Time's Always Leaving' leans heavily into the rootsy, big-hearted warmth that's made The Lone Bellow one of the most sure-footed crowd-pleasers in the business," said NPR.
Brooklyn producers Hypercolor (members of Body Language, Vacationer) share bright track "Luv The Way"
Brooklyn-based producers Matt Young and Grant Wheeler have no shortage of musical outfits. As the purveyors of acts like Body Language, Vacationer, and Xan Young, their creative spectrum seems limited only by the sands in the hourglass. Enter Hypercolor. Woven from a sugar rush of bright synths, slinking sub basses and sparkling percussion, the duo holds a prism up to constellations of electronic marimbas and xylophones sending sound skittering against the warmest backdrop. Their vocalist-du-jour, always in the foreground, delivers tales of many things both lofty and humble: love and longing, anthropomorphism, or emerging from the primordial cauldrons of life-creating ooze. The duo shares their latest – the upbeat track "Luv The Way" feat. Myca with KALTBLUT Magazine.
Jennifer McGill – New Single – "Unbreakable"
For those of you who haven't, it is not too late. Unbreakable, the first single from Jennifer McGill's upcoming album release of the same name, is an upbeat, fun song combined with powerful and inspirational lyrics that remind people that no matter the circumstances anyone may face, at the end of the day we are all "Unbreakable" – that makes this song special and unforgettable.
Radikal Records, one of the United States' leading independent electronic dance music record labels, has announced that "Wilderness" is the second single from emerging UK Electronic artist Salt Ashes' self-titled debut album.
GERMANS shares hypnotic new single "Little Red"
The result of their first-ever collaborative efforts is a hypnotic track that's a departure from her previous themes of pop breakup songs. Instead, this is Kwamya's interpretation of the classic Little Red Riding Hood tale. "It's about the victim's remorse of Little Red Riding Hood and her desire to go home and cry on her mother's shoulder," she explains. "Little Red killed the big bad wolf in my version of the tale."
SPIRIT ADRIFT: Decibel Magazine Premieres "Starless Age [Enshrined]"
Arizona's psychedelic desert doom troupe SPIRIT ADRIFT – featuring members of Gatecreeper, Goya, and others – offers a crushing new sample of the band's impending second LP, Curse Of Conception, which is nearing October release through 20 Buck Spin
JP COOPER RELEASES NEW SONG "WAIT"
JP Cooper returns with another unforgettable track "Wait" off his upcoming debut album "Raised Under Grey Skies" out on October 6th via Republic Records.
Talullah Ruff Shares 'What Is Honest' EP via Impose Magazine
NYC-based, alt-rock singer-songwriter, Talullah Ruff, shares her debut, self-produced EP, What Is Honest. The release was premiered by Impose Magazine prior to the official release on August 25th. What Is Honest was self-recorded in various locations – Ruff's apartment, her friends' NYU dorm room, the studio at Clive Davis Institute of Recorded Music and Brooklyn DIY studio space, Mama Coco's Funky Kitchen. The EP was mastered by Grammy nominated Tom Waltz. Talullah Ruff shared her lastest single, "Anger Is An Acid," on PopCrush's #NewMusicFriday, who praised the track's "gloomy, jazzy production colors" and "emotive, full-bodied vocal."
QUIX and Bishu Team Up for "Skin To Skin (feat. Cappa)"
Pairing Cappa's smooth and airy vocals with an entrancing drop, New Zealand's trap don QUIX strikes again on "Skin To Skin," his electronic masterpiece collaboration with Bishu premiered by YourEDM.
Marquis of Vaudeville Unveil Imaginative New Single "The Dreaming"
Propelling the entire world into a melodic vortex, Marquis of Vaudeville emits an extraordinary sound that spirals listeners on an utterly imaginative, musical merry-go-round. With imagination at its core, their theatrical flair intertwines progressive, carnival-esque, punk-cabaret stylings with timeworn elements of the old world and newfangled innovation. Dubbing their sound and style as "melodic mischief," the band is thrilled to announce their forthcoming album, The Tragic Valentine,due out this Halloween via Knotwright Lane Records.
Kelly McFarling premieres graceful, dance themed "Both"
Kelly McFarling is an Atlanta, GA born, San Francisco-based songwriter. Her work is reflective of transitions, the wilderness, and its navigation. Sometimes she plays banjo, other times acoustic guitar. Often, she plays a Telecaster fronting her band, The Home Team, featuring pedal steel (Tim Marcus), drums (Nick Cobbett), bass (Oscar Westesson), and various other Bay Area musicians.
CHARLOTTE DEVANEY X RiFF RAFF – 'LEMON LATTE'
Following up to smash hits 'Flip It' featuring Snoop Dogg and 'Bass Dunk' featuring Fat Man Scoop, British DJ/Producer & Platinum Selling Artist Charlotte Devaney teams up with shamelessly eccentric Houston-born rapper RiFF RAFF for an explosion of Lemonberry madness!
VAN WEZEL 2017/18 SEASON ANNOUNCE
The Van Wezel Performing Arts Hall is delighted to unveil its 2017-18 season! Our "Sensational New Season" is overflowing with award-winning Broadway shows, classical performances, dancing stars, legendary comedians, returning favorites and exciting new performances!
Executive Director of the Van Wezel Performing Arts Hall, Mary Bensel, weighs in on the upcoming season: "Our goal at the Van Wezel is to bring world-class entertainment to Sarasota and this year's line-up is very diverse. We have a star-studded classical schedule which I'm really looking forward to – one of the most acclaimed singers of our time, superstar Renée Fleming, will be returning along with virtuoso violinist Joshua Bell and world-renowned celloist Yo-Yo Ma. Anyone who knows me knows that I'm crazy about Broadway and I'm delighted to bring Motown The Musical to the hall for eight performances this season. The diversity flows throughout the season in so many art forms from magic to comedy to dance and so much more!"
TRAGEDY STRIKES AT C-BO MUSIC VIDEO SHOOT
C-Bo, a West Coast rap veteran, has been a staple in Sacramento, a city infested with gang violence, for decades. Now, Sactown's own Mozzy has risen to popularity despite of (or perhaps in part due to) the violence surrounding his music. Videos like "The Truth" and "I'm Just Being Honest" sparked shootings that killed people close to Mozzy, but he's yet to bite his tongue, and now he has dissed the Sac-Town legend, C-Bo, with his "New Era New King" single. So, it was only right that C-Bo responded with his "Body 4 Body" song, which is the first single from his forthcoming album, "The Problem" set to drop 9/1/2017.
RISE AGAINST'S "THE VIOLENCE" IS NO. 1
"The Violence" – the first single from Rise Against's new album, WOLVES (Virgin Records) – takes the top spot this week on Mediabase's Active Rock chart. Rolling Stone said, "'The Violence' is packed with jagged guitar riffs and rumbling drums that combine with Tim McIlrath punchy vocals to create a furious tension that finally bursts with a soaring chorus." View the lyric video for "The Violence" HERE.
THE GREEN DROPS NEW SINGLE "I WILL"
Reggae fans have reason to get excited. It's been four years since The Green released Hawai'i '13, which further cemented the band's reputation as one of the best in the genre and won the group an unprecedented three Na Hoku Hanohano Awards in its home state of Hawaii. The Green now unveil "I Will," out now on all major digital outlets (stream here), as the first single off the band's upcoming album Marching Orders, due out October 20th through longtime label partner Easy Star Records.
Kenny Chesney & Friends, Starting w Eric Church LIVE IN NO SHOES NATION
"The thing about making Live in No Shoes Nation," says 8-time Country Music Entertainer of the Year Kenny Chesney, "is beyond the songs, and the solos, and the raps, it's really about friendship. That's how I feel about all those people who've come out summer after summer, who've lived their lives through these songs, they're my friends — and it's how I feel about so many of the heroes and friends I've been able to make music with."
"When I started listening to all the shows we've taped over the last 10 years, one thing that struck me is how many friends got up and shared the stage and their talent with me. People make so much of this about business, but to me, it's about the people you get up and jam with, play songs and have fun. Like No Shoes Nation, the guests here are a massive part of it."