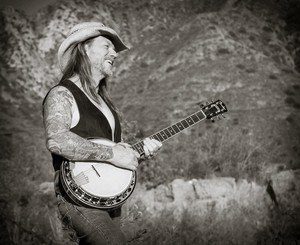 Julian "Got It On Your Own" Feat. Jeremih Video Premiere
Julian – a rising rapper/producer from Detroit, MI – has announced the release of his debut single, "Got It On Your Own." The track, featuring Jeremih, is a slinky single that showcases the young 21-year old's production prowess and raw lyricism. The song, premiered today via Rap-Up; watch the video and get to know more about Julian here: Rap-Up.com
Black Pistol Fire New Single "Lost Cause"
Black Pistol Fire today announces their new album
Deadbeat Graffiti to be released on September 29th. This is the fifth full-length album release from the power rock band.
The band is simultaneously announcing their tour in support of the album, which will begin with a special gig in their hometown of Austin, Texas on September 29th before hitting the road on October 10th, starting in Missouri and ending on December 8th in Nashville. The tour makes stops in Toronto, Philadelphia, New York, Los Angeles, Chicago and more.
UK indie Push & Run follow up an excellent recent EP from Canadian producer Benjamin Munoz with 'Roots' — a new four-track record from London producer, 'Hagan'.
With previous releases on breakout club labels like Beat Werk and Strut Records, Hagan has spent the last few years honing his sound, which is inspired by a mix of Funky, Afrobeat, Baile Funk and more recently, Gqom. "The EP brings me back to the origins of why I started making music", he explains. "It references a sound that focuses on dark, percussive and afro-influenced drum patterns that draw on minimalist grooves."
MY BUBBA RELEASE NEW ALBUM OF SWEDISH FOLK SONGS
On August 25, 2017 My Bubba will release their fourth album, entitled My Bubba & Elsa Sing Swedish Songs. The bands recent releases include the single Gone, released as part of Third Man Records Blue Series as well as their intimate album Big Bad Good, recorded in Brooklyn together with Shahzad Ismaily.
Reprise Records Releases Classic Neil Young 1970'S Albums Remastered from the Original Master Tapes
Reprise Records is proud to announce the release of nine seminal Neil Young albums from the 1970s on both CD and vinyl. The first of two CD box sets, Original Release Series 5-8 is comprised of four classic titles: Time Fades Away, On the Beach, Tonight's the Night, and Zuma, and is limited to 3,000 sets that are available now.
The second CD box, Original Release Series 8.5-12 continues chronologically with Young's next four esteemed subsequent titles: Long May You Run, American Stars 'N' Bars, Comes a Time, Rust Never Sleeps, and Live Rust, and is limited to 3,000 sets. These four albums are also released individually on vinyl and are available now.
Liam Gallagher Shares New Live Video "For What It's Worth" Filmed at AIR Studios
As the eagerly anticipated October 6th release of his debut solo album As You Were draws near, the iconic Liam Gallagher shares a new live performance of "For What It's Worth."
TRIVIUM ANNOUNCE NEW ALBUM 'THE SIN AND THE SENTENCE'
Trivium has unveiled details of their new album, THE SIN AND THE SENTENCE. Set for release on October 20th, THE SIN AND THE SENTENCE is available for pre-order today at all DSPs and www.trivium.org , with all pre-orders receiving instant grat downloads of the album's title track and the newly released single, "The Heart From Your Hate" which is streaming now accompanied by an official music video on Trivium's YouTube Channel.
21ST ANNUAL "HOLLYWOOD FILM AWARDS®" TO BENEFIT MPTF (MOTION PICTURE & TELEVISION FUND)
dick clark productions announced today that the 21st Annual "Hollywood Film Awards" will benefit MPTF which supports the entertainment community in living and aging well and in helping each other in times of need. The 2017 "Hollywood Film Awards," known as the official launch of the awards season®, will take place at the Beverly Hilton Hotel in Beverly Hills, CA on Sunday, November 5, 2017. The ceremony, honoring the most acclaimed films and actors while previewing highly anticipated films and talent for the upcoming year also honors artists in the categories of Cinematography, Visual Effects, Film Composing, Costume Design, Editing, Production Design, Sound and Makeup & Hairstyling. In its 21-year history, more than 120 of the "Hollywood Film Awards" honorees have gone on to garner Oscar nominations and/or wins.
"The Motion Picture and Television Fund does terrific work in the entertainment community" said Allen Shapiro, CEO of dick clark productions. "It is an honor and pleasure to contribute to their efforts."
PHANTOGRAM UNVEILS STUNNING "FUNERAL PYRE" VIDEO (NSFW)
New York electro-pop duo Phantogram have unveiled the stunning video for album track "Funeral Pyre." The cinematic promo is a portrait of the band's adopted home of Los Angeles, a city seemingly intent on slowly destroying itself. The director Gianluca Minucci describes the video as "a phantasmagoric journey, from dawn to dusk, with people, sites, and situations of Los Angeles. All shot from a car passenger's point of view, the video is a phantom drive in a land of nowhere, where love meets grief, loneliness, violence and desperation. It's a tragic, Pynchonian elegy, of a world destined to a destroying, but perhaps purifying, fire. A descent to hell, the swan song of a city that celebrates its funeral pyre."
TIGERS JAW SHARE "ESCAPE PLAN" MUSIC VIDEO
TIGERS JAW's Ben Walsh remarked, "'Escape Plan' is a song about feeling stuck in your old ways, and trying to find the courage to make changes to your life. Earlier this year, when Josh Coll (director) and I were first talking about video concept ideas, I had to cancel a few calls because my grandfather passed away. That got him thinking about conversations he had with his grandfather before he passed. He remembered talking about technology and how our generation relies on it so much. The video focuses on the juxtaposition between these beautiful cinematic 'real life' scenes and the stark, sterile, inferior virtual reality that the characters seem to want to escape to. Hopefully it's a reminder that the real world is beautiful and we should look up from our phones more often."
TOWKIO RELEASES "HOT SHIT" SINGLE & MUSIC VIDEO TODAY
Critically acclaimed Chicago-born rapper, singer and producer, Towkio shares his new single "Hot Shit" today. It's available via American Recordings/Republic Records.
Suicideyear – 'Julie's Song' video
Following the release of his new EP, 'Hate Songs', Suicideyear has shared a new video for 'Julie's Song', one of the record's standout cuts.
The film uses photography collected by Suicideyear and friends from the abandoned suburbs and relics around New Orleans — among these photographs was also the final cover art for Suicideyear's recent EP Hate Songs, which released on July 28th via LuckyMe.
Wander Louisiana's sombre suburbs with Suicideyear's Julie's Song
Death of Bowie inspires new single from Australian psych-pop songster Pluto Jonze
2016's seemingly never ending list of celebrity deaths hit music and film fans hard all over the world, but none more so than Australia's psych-pop songwriter, Pluto Jonze, who was inspired to pay homage to his idol, David Bowie, through his new swagger-filled single 'Swingin' Like I'm Bowie'.
Doe Paoro Premieres New Track Via BlackBook
BlackBook is premiering a new song by acclaimed singer and musician Doe Paoro. The darkly beautifully and soulful track is entitled "Fading Into Black."
The Flaming Lips Release New Video for "Almost Home (Blisko Domu)" Today
The Flaming Lips release a brand new video for the track "Almost Home (Blisko Domu)" today. The video was filmed in The Lips' hometown of Oklahoma City and was directed by Lips frontman Wayne Coyne. "Almost Home (Blisko Domu)," a track from the band's current and critically acclaimed album Oczy Mlody, is presented here in cinematic form and features a typically Lipsian fantasy sequence nearly ten minutes in length. Members of The Lips star in the video, which culminates in a live performance crescendo.
The Wrecks Announce 1st Headline Tour
Los Angeles indie rock band The Wrecks will headline several dates across the US for their first ever headline tour. The "Robot Army" tour begins October 24that BOTH in San Francisco, CA. The Wrecks, who recently supported All Time Low on "The Young Renegades Tour," will bring along Vesperteen (Oct 24 – Nov 11), Mainland (Nov 5 – 19), and The Technicolors.
"We've never headlined a tour before," says singer Nick Anderson. "I started this band less than two years ago as just an idea in my head. I'm humbled and honored that there is enough demand out there already for us to get on the road as a headlining band. We literally have less than 15 minutes worth of music released so I really hope everyone is receptive to the new songs. We're all so anxious to get out there and show everyone what we've been working on. I fully expect the shows to be loud, sweaty, fast, and exciting."
Curtis Mayz Releases New Single "Aint No Love"
Curtis Mayz continues to showcase his versatility and phenomenal talent, all while keeping things true to the SouthCurtis Mayz is creating a nice national buzz as he moves towards the release of his EP, "Triple Diziac". The EP is slated for Early September, and in my opininon be and EP of the Year Candidate.
Alessandro Cortini Shares New Track "Perdonare"
Speaking about "Perdonare" Cortini says: "'Perdonare' embodies the often strenuous search for strength to forgive someone for their behaviour, when it becomes apparent that such behaviour is not conscious nor wanted, but merely a by-product of one's upbringing."
New Single from Pink Milk 'Awakening of Laura'
The Line of Best Fit picked up the song the other day and stated: "Maria's doomy vocals and simple playing dominate the early stages of the song, creating a seductive darkness before the second half explodes in colour"
Post-Instrumental Group ZAIUS Streams Atmospheric New Track "Phaneron"
Chicago-based four-piece instrumental group ZAIUS will release their debut LP, Of Adoration, via Prosthetic Records on October 6, 2017. Today, the band is streaming their melodic, ethereal new track, "Phaneron" via MetalSucks.
Jesse Woods shares nostalgic, gorgeous album in full
Jesse Woods' muse is movement — a new town, a new job, a new situation — and the songs on Autoflower are borne of his ever-changing circumstances. Jesse Woods picks up stakes incessantly, skirting the edge of a scene long enough to observe it in raw detail and draw up its' questionable characters. In each town, he works the odd jobs common to many musicians (recent stints include car garage attendant, hospital instrument salesman, Bass Pro Shop flunky) long enough to gather enough material to fill his quiver. Then he'll quit and hit the road again. With a new city comes fresh inspiration: NYC, Marfa, Mexico City, and Lockhart are all recent home bases for Jesse.
http://newnoisemagazine.com/stream-jesse-woods-autoflower/
Ojikae Shares New Track "Existentiality" Via Mass Appeal
Australian-based Ojikae shares his debut single "Existentiality" via Mass Appeal. He explains that the track "represents a stage in my life where everything became clear and I knew what I wanted to do, and that was to write music about the rawest and most primitive of human emotions." The single is out now via Thank Guard Records, and stay tuned for more new music coming soon.
Sorakiss 'I Want It All'
Ghana based musician 'Sorakiss' has released 'I Want It All' and it is everything that you would expect from the up and coming mega star.
It is a blend of all things good in the world and all the riches mentioned in the track may be coming to Sorakiss sooner than she may think after releasing such a quality single. It is catchy with a melody line that cannot be shaken off easily.
David Ramirez Premieres "Stone Age" with Billboard
On September 8, the Austin-based songwriter David Ramirez will release We're Not Going Anywhere, the follow up to his 2015 breakthrough record Fables and second in partnership with Thirty Tigers. Today, Billboard premiered "Stone Age," the fourth song to be released from the forthcoming album.
GBH Announce New Album 'Momentum'
On November 17 punk stalwarts GBH will release a new album Momentum on Hellcat Records. Momentum (Hellcat Records, to be released November 17) is the new album by punk stalwarts GBH. "We're always looking forward," says Colin Abrahall (vocals), "next gig, next tour, next album. For us, it is all about momentum. At this point if we stopped moving forward we'd just fall over".
Folk Rock Project Covey's New Single "Same White Shoes"
Boston-based indie folk rock project Covey releases single "Same White Shoes," via The Wild Honey Pie and announces their debut LP Haggarty, due out September 22, 2017. With only a couple singles out and no major label support, Covey has amassed over 110,000 monthly listeners on Spotify, and single "Comes And Goes," currently stands at over 2 million plays. Since relocating to the United States for school in 2010, Covey has managed to connect with listeners across the world through soul-baring lyrics and raw vocals.
Ghosted Drop Retro Horror-Inspired Video For Debut Single
Shadowy production trio Ghosted share the video for their racy debut single "Get Some" feat. Kamille today. The brilliant video pays tongue-in-cheek homage to cult, retro classics – think Teen Wolf meets Pretty In Pink with a dash of Stranger Things.
Ghosted have three heads, six legs, 5 No.1 singles, 11 top 10 singles and over a billion streams to their name. The fine-tuned skills of this mysterious yet omnipresent production and songwriting beast has led to them working, under another moniker, with some of the biggest names in music, stealthily fusing their myriad influences into productions that manipulate pop music into bold new shapes.
BRENDON SMALL Streaming Entire New Album, "Galaktikon II: Become The Storm" Today
Dethklok mastermind Brendon Small will release his brand new, high-stakes intergalactic extreme rock/metal album, Galaktikon II: Become The Storm, tomorrow, August 25 via Megaforce Records/MRI. Today, Brendon is gifting fans a stream of the full album an entire day early! Listen to the full stream now, exclusively via A.V. Club.
OPERUS TO UNLEASH SYMPHONIC METAL MASTERPIECE DEBUT RECORDING
It takes an incredible amount of instrumental skill and songwriting talent to be able to truly leave a mark within the realm of symphonic metal. And Toronto's Operus will undoubtedly be garnering a lot of attention once their debut album is released on October 13th. The sound of the band is a cross breed of a metal band and a travelling theatre troupe that come together to produce a unique sound and thrilling live show.
"Cenotaph is a commemoration of writers & poets who never gained the recognition and or lived to see the impact of their work," explains the band. "The concept and inspiration for the title of the album is taken from a statue in Budapest located opposite of Vajdahunyad Castle, Anonymous, the unknown chronicler at the court of King Béla III. The lyrical concepts are not that of any one specific idea but rather a mosaic of different stories and legends which are meant to paint images in the minds of the listener, much like the tales laid by the quills of writers long ago."
ISAAC GRACIE UNVEILS NEW VIDEO FOR "THE DEATH OF YOU & I"
Isaac Gracie is pleased to unveil the video for his latest track, "The Death of You & I" which is from his forthcoming EP of the same title – out September 29th through Republic Records on limited edition 10" Vinyl as well as to stream and download. The Video was Directed by Tash Tung and features Isaac embracing the lyrics' themes of frustration and destruction.
Humming House Unveil Title Track Off New Album
Nashville band Humming House will release their third full-length album Companion on October 6th via Soundly Music. The follow-up to 2015's Revelries, the new album finds the Music City quartet expanding their sound into a new territory, creating sonic landscapes that remain compelling and honest while still maintaining a sense of intimacy that is derived from their roots of making music as friends all together in the same room. Today they unveiled the title track off their new album, debuted by Glide Magazine who called it "exuberant and loaded with a light-hearted fun sound. Quick-fire guitar riffs are balanced with an anthemic chorus and a bouncy fun sound that makes a perfect soundtrack for closing out that summer party."
C O N T A C T release new single 'Gravekeeper'
Pulling from vocalist Matt Rhoades' own experience, 'Gravekeeper' details the intoxicating thrill of a budding romance that suddenly changes shape, as the reality of the person comes to light. The illuminating synths and radiating melodies touch upon the blissful optimism for what could be, only to be met with the unveiling of a partner's true character.
TOBACCO shares new track "Eye Punch"
TOBACCO has an album of old stuff. In dealing with the CD plant he specifically asked for "wallet style packaging without the plastic tray." He said he also wanted the vinyl to be silver "if possible" and that request had to be send to the vinyl plant. Today is not the release day (it's tomorrow).
Saturn Rising shares bold, polarizing debut EP 'Darkest Dream'
San Francisco's Molly House Records is excited to partner with dancer, singer Saturn Rising on their debut EP Darkest Dream. Saturn Rising began as a backup dancer for national touring act Double Duchess, and has shared stages with Alice Glass, Palmistry, Big Freedia and Le1f. They have been an active member in the Bay Area indie club art scene including hosting events to acting in queer theatre to judging vogue contests, in addition their own music performances. Today, Saturn Rising shares his bold, polarizing debut EP 'Darkest Dream' in full with OUT Magazine before it's official release. OUT Magazine has this to say about the EP: "We'd already fell in love with the artist when they took a wrecking ball to the fetishization of black queer bodies in their video for "Down," but their debut album is on another level. Across five pulsating tracks that take influence from tribal-trap and 90s R&B, they explore their own struggles with life, love, and the artistic growth, while also being unapologetically queer as hell."
DAYDREAM XI: Metal Underground Debuts "A Cup Of Agony"
As Brazilian progressive rock/metal act DAYDREAM XI prepares for their Sensory Records debut with the release of their second album, The Circus Of The Tattered And Torn, a new single from the record is unveiled. Metal Underground is now streaming the album's "A Cup Of Agony," ahead of the album's release and the band's US live debut at ProgPower USA in two weeks.
Canshaker Pi release new single 'Indie Academy'
Indeed, a Canshaker Pi show can be described as one big kamikaze run. The Amsterdam-based quartet's inflammable brand of indie rock is a gleeful but high-stakes affair. The first thing you notice about Canshaker Pi is how they relish in puerile dicking about, albeit never for the sake of just 'dicking about'.
Beneath their fidgety, high-strung stage antics simmers a piercing intensity, one that perhaps comes with a creeping awareness that the days of being young, wild and free will eventually pass. With releasing their new single Indie Academy via Excelsior Recordings, Canshaker Pi frantically capitalize on their youthful zest with a relentless now-or-never stride.
REME FORMERLY KNOWN AS P REIGN RETURNS WITH NEW SINGLE AND VIDEO FOR "TANGO (GO)"
Produced by MurdaBeatz (Gucci Mane, French Montana) and CuBeatz (Future, Travis Scott), "Tango (Go)" is Preme's first release under his new moniker. It is the follow up to his 2014 Dear America EP release, which featured single "DnF" feat. Drake and Future and was released under his former name, P Reign. Dear America received great critical praise from outlets including Complex, Noisey, FADER, SPIN, Hot New Hip Hop and more with Interview Magazine declaring the project as "…thunderous…an album-quality mixtape showcasing his quick-witted rhyme schemes."
Off Bloom Release Hudson Mohawke Produced Track ""rockefe11a (F**k That To Be Honest)"
Anglo-Danish trio Off Bloom return this week with another banger, "rockefe11a (F**k That To Be Honest)," out today via Capitol Records. The feisty, Hudson Mowhake (Kanye West, Drake, Pusha-T)-produced cut (his first new collaboration since working on Kanye West's 2016 The Life of Pablo album) serves as the follow up to the band's previous releases, "Shut Up And Let Me Walk" which NYLON proclaimed will "rock your life hard" and "Falcon Eye".
CHARLIE PUTH x DAVID GUETTA = NEW "ATTENTION" REMIX
Multi-platinum and multi-GRAMMY nominated singer/songwriter/producer Charlie Puth has released a new official remix for his recently RIAA platinum-certified summer smash single, "Attention" – available today via all DSPs. The "Attention" (David Guetta Remix) premiered exclusively earlier today via PAPER
Mike Classic Unveils Cinematic Visuals For "Woosah" Today
Mike Classic unveils the cinematic visuals for his infectious track, "Woosah", today (RED MUSIC). The RonalD Reid-directed video, premiered via The Source Magazine, features a stunning visual direction with an unexpected twist – a sentiment that mirrors Mike's multi-dimensional persona, as both a singer and rapper. "Woosah", produced by KAui, is available for streaming and purchase now.
Hear Gyda Valtysdóttir "Seikilos Epitaph"
The wonderful Epicycle by Iceland's award-winning Gyda Valtysdóttir (of Múm) will finally be issued worldwide through figureight records this fall. Hear the first track from it today via Stereogum.
The album collects Gyda's new and unique visions of existing classical pieces, covering a range broad enough to include the great master Sergei Prokofiev, through to 20th century experimental music theorist Harry Partch, via the "Seikilos Epitaph" – the oldest known surviving musical composition in the world. Giving herself creative free-reign, Gyda – a classically trained and highly accomplished cellist – gave each piece a reimagined identity and sensibility, treating her arrangements not as new performances, but as "recloaked" arrangements.
The Duke Spirit – 'Houses' Video
The track is from the band's upcoming LP Sky Is Mine which is out now via Ex Voto Records. On the album, each song approaches, revises, steps back and looks for humanity on a planetary scale. Sonically, it's the most tender album The Duke Spirit have made. It combines shimmering melodies, energy-fuelled psychedelic rock, and dark grandeur to captivate while remaining characteristically raw.
Ayo River Share "White Dress" Video & Debut LP via The 405
Ayo River, a moniker used by songwriter Taylor, is a project that deeply intersects his personal narrative with the constant underlying relationships and connectedness of the modern world. Taylor's artistic passions have been displayed through various mediums throughout his life, but his desire to tell stories remains a constant in all his art. As a teenager, Taylor's was highly influenced by the hip hop scene of Atlanta. Once in college in Athens, Taylor dabbled in rapping, writing rhymes and lyrics to ripped off instrumentals from Youtube, sending lyrics off to Lil Wayne while he was locked up in Rikers. Soon realizing he was not the best rapper, Taylor took a step away from music and begun drafting short stories and novels, sending them off to publishing houses with hopes of being published. His extreme inclination to tell stories, express his thoughts lyrically and relate to others through writing was finally realized through his position at a children's music school, where he found that pop music was the perfect medium for telling his own personal experiences and narratives.