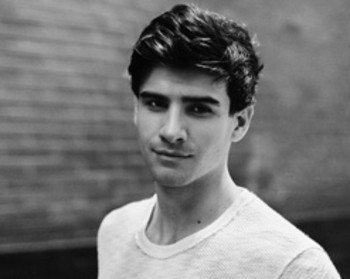 Matt LeGrand was born in France, but moved to Chicago with his family at the age of seven. The Windy City lent him musical inspiration, and he soon found himself learning to play guitar and drums. Not long after, he started writing songs, and experimenting with different bands and duos in college that inspired him to find a sound all his own. His style takes hints from Nick Jonas and Justin Bieber but the end result is entirely unabashed Matt LeGrand: booming beats, unforgettable melodies, and energy that radiates from the inside out. It's a sound that Matt LeGrand's fans- who've dubbed themselves The LeGrand Girls- absolutely love.
https://www.instagram.com/MattLeGrandOfficial/
Two years after the release of his debut single "Spring Break Girl", Matt LeGrand is back with a new video for "All Good." The song was written by a team in Atlanta and Matt tells The New Nine that when he heard it, "I like to think that the song found me. It came to me at a time in my life where everything it was saying just made so much sense to me…. The song's about being OK with yourself." He told Vents Magazine that he aimed to explore a Caribbean feel to the song, like "when Drake does is island vibe records." This new musical aesthetic took him out of his comfort zone but ultimately, that just might be what sees him reach new levels of success.
The "All Good" music videos portrays the Caribbean, beach-y theme of the song itself. The clip was filmed in Miami and was all shot in one day. Matt and his "girlfriend" breakup, but he's seen working on himself and his own happiness, dancing on the beach as he says, "Since you walked up out my life, I'm all good." It's the perfect summer soundtrack to remind any listener that self-love and taking care of yourself are the most important things in life….."tend your own garden" so to speak!