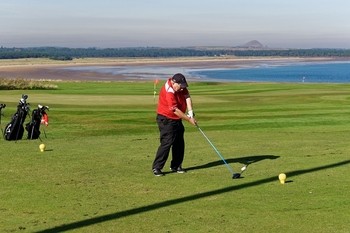 Come summer every year, all golfing enthusiasts hear the call of fairways located all over the world. Small wonder golfing travel and tourism is one of the fastest growing tourism sectors globally with thousands of keen golfers combining their time on the tees with a holiday at a really exotic location. The performance on the greens will depend on your skills; however, these hot travel trips will ensure that you enjoy your holiday.
Hitting a slice off the tee is a very tough shot but if you want to learn how to make that shot then click here – https://golfinsideruk.com/best-driver-set-up-for-slicers/
Leave Golf Clubs at Home
While the suggestion that you leave your clubs at home may surprise you, it makes eminent sense because you could be spending as much as $100 each way as extra carriage charges by the airlines. However, some airlines do not charge so much. Thus, if you are really interested in using your own clubs; you could find out if the deal works out for you. Before deciding to leave your clubs behind do check out if you have good places from where you can hire them at reasonable rates.
Opt for Destinations That Offer Golf on an All-Inclusive Basis
Golfing holidays can work out to be pretty expensive if you have to book the greens and the accommodation separately. However, there is an increasing trend among resorts to offer a combination where if you stay there, you get unlimited access to their courses. Some may give you only a few rounds though so make sure you read the terms before booking.
Try Out New Golf Course and Resorts
Playing golf on an overused course can be a really unpleasant experience and not worth the money you would be spending. Selecting a new course at a destination that you may never have visited before can be a very enjoyable and memorable experience. Also, the management of the new courses will be trying to build their reputation in an intensely competitive sector so you are almost guaranteed that they will pull out all stops to ensure your golfing vacation is a delight. However, if you are really keen on playing on a particular course, you could inquire from the management about its condition, and also see what sort of feedback it has been getting from the fellow golfers online; the above mentioned site is particularly good.
Book an Early Season Slot to Play at a Really Famous Course
Certain golf courses across the world have attained celebrity status due to the large number of golfing giants who frequent it. If you are really keen on acquiring bragging rights about having played on such courses then you need to make sure that you book yourself a slot really early in the season, because thereafter, you will have to be really lucky to be able to swing a club.
Conclusion
Like most sensible vacationers, you should not forget to keep a watch on how much you end up spending while having a golfing holiday. All the fun you've had will be forgotten once you overspend and then need to either take on costly debt to fund it or change your lifestyle dramatically to be able to afford it.