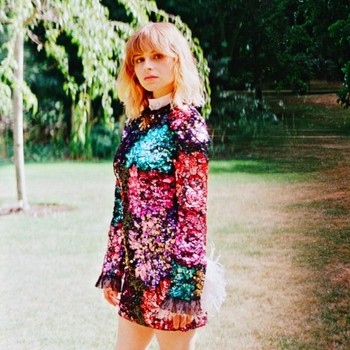 Gabrielle Aplin has today released her brand new single 'Waking Up Slow', the first song to be taken from her forthcoming EP Avalon.
The single, produced by Lostboy, finds Aplin in jubilant mood, with her stunning voice bolstered by dreamy guitars and synths, and soaring on the vibrant, feel-good pop chorus.
Regarding the single Aplin says, "'Waking Up Slow' is a super positive song! It's about that euphoric "aha!" moment after feeling perhaps misplaced, or stagnant. It's about that moment where you decide to just let go, letting what will be, be and choosing to be present."
From originally establishing herself as a teenage internet sensation, posting covers to YouTube, Gabrielle Aplin has ridden a whirlwind career of success. She topped the UK charts with her incredible cover of 'The Power Of Love' in 2012, and saw her 2013 debut album English Rain certified gold. That album featured the Top 10 hits 'Please Don't Say You Love Me', 'Home', 'Salvation' and 'Panic Cord'.