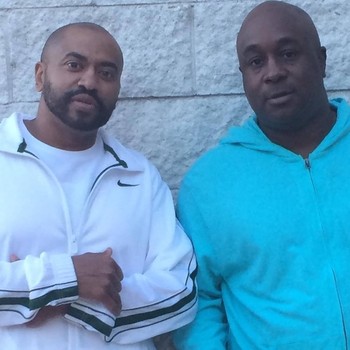 Shawn "B-Down" Champan and Clinton "360" Smith met in 1995 while working on separate projects in the same studio, and their shared passion for music wove a tight bond between them. B-Down started a rap group at only 16 years old, and kept hustling for years before taking a break from the mic, only to return with the creation of The ORG. 360's name signifies his life cycle: he was raised in the church, went on to explore the secular world for a bit, only to return where he began, with God. Short for "Only Religion God", The ORG is committed to using their music to reach souls and inspire generations. The group hopes to be the missing link between hip-hop and Christianity in today's youth, working to have a positive impact on this generation through their music.
http://www.facebook.com/The-ORG-276426749196775
The ORG released their newest single "Assemble" in June, and it was recently added to the mix on New York's mainstream urban radio station Hot 97. The track was produced by Mark "The 45 King" James (Eminem, Jay Z) and had [Eargasm] "smiling like a Cheshire cat from the get go, from the beat to the lyrical flow, by its evident old school vibe." Eargasm further said "Assemble" is "everything that's good about the genre & what's often missing in today's disposable predictable, sexual, violent offerings."
The "Assemble (The Body's the Church)" music video was created by Kingdom Times films and it is simple and direct. the two members of the group, & their featured guest rapping together. They trade lines for a unique flow that is sure to spread a holy word, encouraging viewers to remember and study the Bible and God.