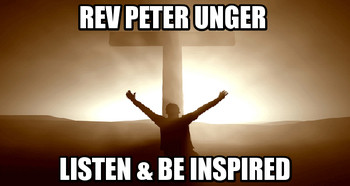 Wild Honey release video for 'Break Away'
Rolling into some serious momentum this week, Wild Honey have launched their very own record label Spillway Records, just been announced on the BIGSOUND 2017 lineup and today share the rousing new video for their single 'Break Away'. Following it's premiere with Rolling Stone yesterday the video is essential viewing for anyone stuck in a rut and those celebrating the band's single launch this Saturday at The Landsdowne hotel.
XANTHOCHROID to release "Of Erthe and Axen" Act I on August 22nd
Following the success of their epic debut full-length "Blessed He With Boils", the masters of Cinematic Black Metal are back with their massive double album "Of Erthe and Axen".
Released in two Acts (Act I August 22nd, 2017, Act II October 17th, 2017 – via Erthe and Axen Records), "Of Erthe and Axen" is a prequel to the tales woven throughout Xanthochroid's earlier releases. In the world of Etymos, older brother Sindr (better known as Ereptor) returns to the island nation of Axen seven years after he left to join the ranks of the Erthen military. What follows is a tale of love, jealousy, magic, war, and deceit as younger brother Thanos learns of his brother's true motivations.
This new release takes Xanthochroid's theatrical concepts to a higher level, evoking the grandeur, bombast, and vulnerability of a live stage performance. More extreme, yet more delicate; more vast, yet more intimate; Xanthochroid's "Of Erthe and Axen" attempts to further broaden the horizons established in their acclaimed debut.
Showtek Announce AMEN EP featuring the title track "AMEN"
Showtek are back with the release of two tracks off their new AMEN EP out today via Skink/Armada. Included are the title track "Amen" featuring Freetown Collective, whom Showtek worked with previously on the 2016 smash hit "Believer." "Amen" has been dominating festival main stages all summer. Also released today is "Don't Shoot" featuring vocals from GC. In addition to the duo's two releases, Showtek are announcing their AMEN North American Tour that kicks off at the end of August.
VH1 SONGWRITING CONTEST FINALIST JJ MCGUIGAN FEELS LIKE "HOME"
JJ McGuigan caught the attention of radio programmers and music journalists with "Letter," the debut single from his EP, Dissociative. "Letter" received both critical praise and airplay chart success, reaching the New Music Weekly country chart Top 80 and the SortHits.com Christian Song chart Top 10. The song also earned McGuigan an Akademia Award for Best Alternative Song in January 2017. Indie-Spoonful.com said, "The lyrics to this song ("Letter), and every song on the EP, are dripping with insight. This song is like a prayer and McGuigan sounds like an angel."
Now, McGuigan returns with a new single and lyric video for "Home," the opening track on Dissociative. Like "Letter," "Home" was written by McGuigan and features lead vocals by Garrett Crow. Former Strike Magazine editor and Guardian Liberty Voice writer, Brett David Stewart says about "Home:" "There's an ethereal quality to the writing that is particularly lovely; it feels honest and true." Jamsphere Magazine raves: "Not many other singer-songwriters out there put more soul, grit, and heart into their music than McGuigan."
Openly Gay Christian Singer Comes Out with New CD Project
At 6 feet and 5 inches tall, Shawn Thomas stands out in virtually any crowd, but there are several things that make him unique among Christian recording artists. He writes and records his own songs, he tours at no charge, and his ministry includes an outreach to the LGBT+ community.
The release of "Christ in My Life" marks Thomas' fourteenth year as a nationally touring artist as an openly gay Christian singer/songwriter, and also his thirteenth solo CD/album since 2003. However, there's a big difference, he says, in what inspired this project than previous works. "I've been blessed to serve as the Worship Ministry Coordinator for Church of the Holy SpiritSong here in Wilton Manors for the past year and a half. That experience has given me a home-base, and really a foundation for when I travel to other churches and events. Worshiping with a church family definitely affected the creative process in writing and recording these songs."
The Pains of Being Pure at Heart shares "When I Dance With You" music video
The Pains of Being Pure at Heart have long set the benchmark for big-hearted, idealistic pop songs. With The Echo of Pleasure, The Pains push beyond their many inspirations and embrace their role as indiepop heroes in their own right. Showcasing the deft songwriting of frontman Kip Berman, The Pains' fourth album is their most confident and accomplished. After three critically-acclaimed records, 2009's The Pains of Being Pure at Heart, 2011's Belong and 2014's Days of Abandon received praise from The New York Times, Pitchfork, The Guardian and Rolling Stone, they have put together a collection of songs that possess a timeless grandeur, deeper and more satisfying than anything the band has done since their iconic debut.
Wolf Alice release music video for "Yuk Foo"
Today, London-based rock band, Wolf Alice release the music video for their recently released track "Yuk Foo". The track will be included on their upcoming sophomore album entitled Visions Of A Life, which is set for release September 29th, 2017 via Dirty Hit/RCA Records and is available for pre-order now. "Yuk Foo" and new single "Don't Delete The Kisses" will be available as instant-grat upon album pre-order.
ALBIN LEE MELDAU UNVEILS NEW VIDEO FOR 'BLOODSHOT' TODAY ON VEVO
2017 is shaping up to be a breakthrough year for Albin, who hails from Gothenburg, Sweden, the son of a Swedish jazz singer mom and a British punk rocker dad. In March, NPR Music named him one of their must-see artists at SXSW and premiered his powerful video for "Lou Lou." Albin made his debut at the Bonnaroo Music + Arts Festival last month. He has already notched more than 23 million streams on Spotify with "Lou Lou" reaching #1 on Spotify's Viral 50 chart in five countries.
David Rawlings Premieres New Single, "Cumberland Gap," On Rolling Stone Country
This morning, acclaimed songwriter and guitarist David Rawlings premieres "Cumberland Gap," the first single from his forthcoming Poor David's Almanack, via Rolling Stone Country. The rollicking cut from Rawlings' third album, out August 11th on Acony Records, features long time compatriot Gillian Welch, and Rolling Stone Country calls it "haunting" and a "Southern Gothic stomp."
Shannon Lay announced as first release on Kevin Morby's new label
Today Kevin Morby is officially launching his new label imprint, Mare Records with the signing of Shannon Lay & announcement of her new LP, Living Water. Mare Records will operate as an imprint of the Woodsist label, which also released Morby's first two solo albums.
Vinny Vegas Releases Second Single Ahead of New Album
In case you're unfamiliar with Vinny Vegas, they've developed a dedicated cult following throughout the northeastern United States fortheir ability to innovate sonically while forging a personal relationship with listeners through emotionally connective lyrics and stirring soundscapes.
MAJOR LAZER DEBUTS GROUNDBREAKING INTERACTIVE VIDEO FOR "KNOW NO BETTER"
Major Lazer debuts an interactive version of their video for "Know No Better," featuring Travis Scott, Camila Cabello and Quavo, today. One of the first ever videos of its kind, viewers can now switch between the dream and reality storylines portrayed in the original version, an experience facilitated by Eko in collaboration with director Philip Andelman.
ACTION BRONSON ANNOUNCES RELEASE DATE + WATCH NEW VIDEO
Action Bronson recently announced Blue Chips 7000, the final installment in his legendary Blue Chips series and now it has a release date: August 25th via VICE/Atlantic. In true BC fashion, he's announced with a new video for "The Chairman's Intent", out today with the preorder, featuring himself as a mysterious assassin who is not afraid to take down a corrupt Chinese Mob Boss and his crew of gangsters. Directed by Rik Cordero, the entire video was shot with 70's Kung Fu film techniques (excessive violence, bizarre sound effects, fast zooming, etc) and is a spiritual sequel to one of his earlier videos for "The Symbol".
Brighton's Thyla Launch Indie Juggernaut 'Pristine Dream'
Bursting out of Brighton's endless production line of the finest emerging talent, dream pop quartet Thyla have announced the forthcoming release of blistering new single Pristine Dream.
The band's anthemic new offering provides a further insight into their undeniable potential, with frontwoman Millie Duthie taking centre stage in the track's rapturously euphoric chorus, ably supported by a scintillatingly melodic line of exquisite dreamy guitars.
Turnover (Run For Cover Records) shares second single from 8/25 LP
"mines the sweet spot between confessional punk, pop, and dream rock… a catchy little love song about growth and learning to accept the things we can't control in life, one that sounds perfectly suited for summer's impending dog days." – FADER
Wildflowers Teams Up With The Boot To Release New Music Video For "Another Million Miles"
Since the group's start in 2012, the Wildflowers have made strides in the UK, supporting artists like Robert Plant, Tom Odell and George Ezra on tour and performing at Glastonbury Festival in 2016. They've also received substantial national UK radio support, including regional coverage from over 60 stations across the UK as well as 3 BBC Playlist singles in 2016. Having recently played at SXSW 2017 this March and now with the release of On the Inside, the Wildflowers are set for an exciting 2017 ahead.
Company of Thieves release first song in six years
Fresh off the announce of their reunion tour earlier this month, indie group Company of Thieves today release their new song, "Treasure" – the first new music from the band in 6 years.
The news comes 10 years after their independently recorded and self-released debut record, "Ordinary Riches" was released. Premiering on Consequence of Sound, the track "Treasure" is a triumphant return for the three-piece, comprised of Genevieve Schatz, Marc Walloch and Chris Faller.
Company of Thieves return with first single in six years, "Treasure": Stream
THE SCORE ANNOUNCE STRIPPED ACOUSTIC EP OUT AUGUST 11th
Los Angeles rock band The Score—Eddie Anthony and Edan Dover announce the release of their acoustic Stripped EP [Republic Records] on August 11th. Stripped EP includes acoustic versions of the band's most buzzworthy hits from their previous Unstoppable EP and Myths & Legends EP.
The Score's music stands out as virtually inescapable in 2017. Not only has "Unstoppable" notched over 13 million Spotify streams and counting, their music has also been sought exclusively by NBA, Paramount Pictures, and HBO, most prominently as the end title for the box office blockbuster Power Rangers. This all adds up to The Score being streamed over 50 million times on Spotify and counting!
ALT SYNTH-POP BAND FLOR TO JOIN ATLAS GENIUS ON TOUR
Fueled By Ramen alt synth-pop band flor today announced a series of dates supporting Australian alt-rock band Atlas Genius. The dates kick off on September 22 in San Diego, running through October 7 in Milwaukee.
Additionally, flor today unveiled a new video for the song "Heart" off their album come out. you're hiding, released earlier this year.
Lil Durk and Lil Reese Announce 'Supa Vultures EP'
Two leaders of the drill movement that took Chicago by storm, Lil Durk and Lil Reese matured into complex and compelling artists in the years since their breakout. Returning with a pointed collection of anthemic bangers, Durk and Reese announce Supa Vultures, the duo's first collaborative EP. Lil Durk's confident melodicism complements Lil Reese's gritty and understated flow, creating a compelling yin-and-yang dynamic that builds upon itself throughout the project. Distributed by EMPIRE, Supa Vultures releases on August 11th.
SO MUCH LIGHT UNVEILS NEW SINGLE "FULL BODY MIRROR"
New wave pop artist, So Much Light (aka Damien Verrett), recently announced his debut album Oh, Yuck (August 11 via Anti- Records). In anticipation, So Much Light creates a dialogue hinged on the protagonist's hookup ambitions in new single "Full Body Mirror." All the while, taking a critical look at his conditioned male perspective and the objectification that befalls women.
Verrett explains, "The track is about microaggressions people may not realize they are committing when they compliment or comment on a person's appearance…The instrumentation and arrangement were inspired by my love for Disney music. It's like 'Hakuna Matata' for 20-somethings."
Sweet Apple Releases "World I'm Gonna Leave You" Video
SWEET APPLE, the rock 'n' roll band featuring J Mascis (Dinosaur Jr., Heavy Blanket), Tim Parnin (Cobra Verde, Chuck Mosley), John Petkovic (Cobra Verde, Death of Samantha, Guided By Voices) and Dave Sweetapple (Witch, Eerie), will release their new album, Sing the Night in Sorrow, tomorrow via Tee Pee Records. Today, the band releases a video for the new single "World I'm Gonna Leave You", shot on location aboard "The Death Car," a haunted 1930's train that was involved in one of the grisliest transportation accidents in America when 26 passengers were boiled to death in New York, 1943. The video features the band themselves as cast members while the song includes vocals from both Mark Lanegan (Screaming Trees, Queens of the Stone Age) and Robert Pollard (Guided by Voices).
Elliott BROOD announces new album
Elliott BROOD will also be touring North America in the fall, which includes U.S. stops in Chicago, Denver, San Francisco, Los Angeles, Brooklyn and more.
Elliot BROOD is known for their brand of fuzzed-up roots music, which always makes for a captivating and frenetic live performance. That energy has always translates to the band's five acclaimed records. Their style has been called everything from 'blackgrass' to 'death country,' but those descriptions don't capture the transcendent heights of their unique approach to roots music.
Matt Tarka 'Time Travels'
Vision Hazy is a collection of the unexpected experiences, and the single delves deeper into a physical dilemma. Soaring harmonies and upbeat instrumentation will leave your heart racing through the infectious melody. Yet the lyrics talk about a more somber and difficult subject. Tarka explains, "I wrote this song from the point of view of someone who is coming to grips with losing a family member suffering from dementia. In turn, someone with the disease has flashes of being present, but is being held captive in their own personal hell. It's such a devastating experience for anyone involved in being a caregiver or offering support for someone with dementia."
Becomes Astral Debuts Pulverizing Track "Paleblood Sky"
Becomes Astral is a progressive death metal band based out of Guelph, Ontario. Formed in the later months of 2013, they quickly got to work on releasing their debut EP, The Mind, which was released in October 2014. The Mind was recorded and mixed by Don Levasseur at Atlantic Studio. After their debut release, Becomes Astral toured heavily for the following year, covering west coast Canada, and two Ontario and Quebec tours. Playing steadily since, Becomes Astral has made themselves a force to be reckoned with, allowing the band to sell out half of their last tour in Ontario. In early 2016, Becomes Astral took a break from playing live to write a full-length record, and returned to shows in late 2016. In December 2016 the band entered The Grid Studios in Montreal, QC with Christian Donaldson of Cryptopsy as a producer and came out with a piece of music they are proud to call their own, Paleblood Sky.
Ryan Wong (Cool Ghouls) Shares "Good Lovin'"
Magnet has shared Ryan Wong's single "Good Lovin'", which will be featured on his forthcoming debut album 'More Milk' out 8/4 on Empty Cellar Records.
Though Ryan Wong's boyish charm might be obvious to anyone who's seen him perform solo or with his group the Cool Ghouls, what might not be obvious about the artist behind More Milk is that he is, in fact, lactose intolerant. What's up with that? What kind of milk are we talking about anyway?
Sludge Rockers THE DITCH AND THE DELTA Stream New Track
Regarding the track, the band states, "Everybody feels anger and disdain for certain opposing views. But some people turn that anger to threats of violence, or actual violence. From the Isla vista shooter, to the bomb threats for inviting a feminist speaker to the University of Utah, and the vicious trolls on every website, etc., we see angry little boys acting out because they think they are owed something, or they are feeling rejected or threatened. Your rejection is probably because you're an uninteresting piece of shit. This song is an overt f*ck you to people with that mindset."
House of Pain and Diamond Supply Co. Announce Capsule Collection
Diamond Supply Co. and House of Pain will be celebrating the 25th anniversary of House of Pain's now classic self-titled album with the launch of the Diamond x House of Pain capsule collection.
Without question House of Pain¹s musical influence has been seen throughout hip-hop and youth culture for decades . Stylistically through their fashion, sonically and visually through their music and videos, House of Pain has made a major impact that is celebrated globally. Their infamous single Jump Around released in 1992 is one of the most recognizable hip-hop tracks ever recorded.
"In commemoration of one of the most iconic hip-hop groups and their classic 1992 self-titled album; Diamond Supply Co. is proud to release a collaborative project with House of Pain celebrating the 25th anniversary of House of Pain" commented Diamond Supply Co. founder Nicky Diamonds.