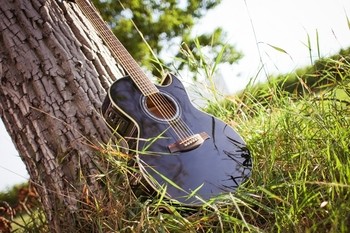 So many people play instruments. Likewise, life takes over, people lose interest, and they stop playing them eventually. Not everyone is in the hobby for a lifetime. If you're one of those people and wondering what to do with your instrument, here are just a few ideas:
1. Donate It
According to CBS Local, schools like the Detroit School of the Arts take donations. If you have an instrument like a flute or a set of drums (or any other kind of instrument you're not using) consider donating it to a charity. These donations are tax deductible and easily calculated with a free tax calculator, and even better than that, you're giving the gift of music to a new generation by donating your instrument to charity.
2. Sell It
Selling an instrument is a viable option if you know that you're truly done with it. To get the best price for your instrument call around to pawn shops, music shops, and local music departments (in the schools) to get an idea of the value of your piece. Some of these outlets, like the pawn shop, will even be in a position to buy your instrument. Your instrument's bottom-line price will depend on the demand for it versus the supply in your local market. It will also depend as well on the condition of your instrument.
3. Store It
If you can't quite bear the thought of selling or giving away your instrument, maybe you can store it for a time. Facilities, such as North Star Mini Storage, offer climate-controlled units that will keep your instrument in good shape while it's being stored. Sometimes, just having it out of your sight for a time can help you make a more objective decision about what to do with it.
4. Rent It Out
Although this might be a long shot, you might be able to rent your instrument out to a school or a student. Many school music programs have instruments that they assign kids who sign up for classes like band and orchestra. Call around to see if any of these programs need extra instruments. If so, set up a time to work out the detailed with the school or with the student who will be borrowing it.
Deciding what to do with an unused instrument can be challenging. Sometimes, especially if the instrument hold emotional significance for you, it's difficult to just get rid of it. If you're in that position right now try implementing one (or more) of these suggestions. You're sure to find the right solution for your situation in at least one of them.