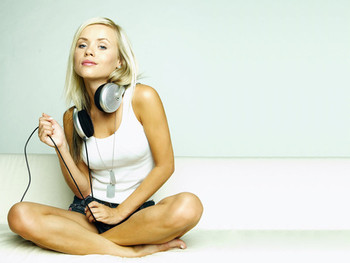 Listening to music is the most effective way to de-stress for many people irrespective of the genre of their choice and when it comes to listening to music especially if you want to relax it is better to have a pair of great ear buds which can give you an awesome and mind-blowing listening experience on your Android Smartphone. When you are out shopping for a pair of ear buds it can get an overwhelming experience as there is such a lot of variety available in the market where each brand's claims about the quality of the ear bud are far superior to their competitors. It does not matter if you are a music fanatic looking for a pair of ear buds which can make to hear each and every note of the music with infinite clarity or just a person looking to maintain the level of his bank balance, here are reviews of a few extremely effective sounding ear bud for Android smart phones which I assure you is the best returns on your investments:
1. Bose QuietComfort 20 Acoustic Noise canceling:
This brand is the best among its competition because of its best noise cancellation technique and its feature of in-canal earphones. The lithium rechargeable battery gives an average of 16 hours of use giving it a nearly bottomless feel. It comes in two forms for the sake of compatibility, one for all the Apple devices and another for Android and Samsung devices. The users of this earphone are going ga-ga over the silicone tipped ear buds which give the comfort of not having anything in your ear at all.
2. TaoTronics TT-EP01 active noise canceling earphones:
It is human tendency to look to gain more value for the amount spent on a particular product and getting more value means having more features at the lowest price possible. If the value for your money is your priority while buying the best headphones then this earpiece is the best option for you. Constructed of premium aluminum alloy and an active noise cancellation feature this earphone will cost you one-fourth of what the other expensive earphones might cost you. The battery supports 15 hours of reducing background and other ambient sounds. The brand provides three sets of ear buds for ease of choosing the right fit for your ears. They can also be used for making or receiving calls because of the microphone included in the headset.
3. 1More Triple Drivers In-ear Headphones:
The experience of hearing to your favorite music on your Android Smartphone can be enhanced with the use of good quality ear buds as compared to standard ear buds as the standard earphones do not make use of the best components and drivers during manufacturing them. The 1More Triple driver earphones are made with triple drivers and because of these triple drivers, the user experiences a high-end dynamic hearing experience. These ear buds are made of light weight aluminum which is made for a perfect fit in any shape of the ear. The four feet long cord includes a microphone and a three-button remote for controlling your music listening experiences.
4. SoundPEATS:
Finally here is an actual wireless brand of earphones. While there has been other wireless earphones introduced in the market which is otherwise wireless because they are Bluetooth enabled but still the ear buds are joined with each other with a thin wire or a band which tends to scratch against your skin on the neck every time you use it. The SoundPEATS earphones come sans wires which connect the ear buds, for a truly wireless experience. This is the best earphone for your sports and exercising needs as the noise isolation technology used in its making can drown out even the noise of the noisiest gym room.
5. Amazon Basics In-ear headphones:
If you are looking to maintain your bank account and also want a hearing experience that doesn't sound like static ringing in your ear then the Amazon Basics in-ear earphones is your best bet. With a standardized designing and a flexible four feet cord, these earphones offer good if not a great listening experience and guess what, you can also hear bass coming through it. The contoured fit of the ear bud tries to attempt at blocking the outside sound but lags back. You get a variety of colors to choose from like pink, black and blue along with a pin that helps to attach the earphones to your clothes.
6. Bose SoundSport:
Bose is a known brand for the best sound experience and it also holds true for all its earphones. The Bose SoundSport earphones are the best in its category as they come in three sizes with 'StayHear' tips which provide utmost comfort and quality sound during the most vigorous of workouts. The sweat resistant feature of the earphones makes it the best value for money spent on the earphones.
There are some more earphones that can stand the competition due of its many special features. It is advised to choose after knowing all of them and choosing according to your needs and priorities.