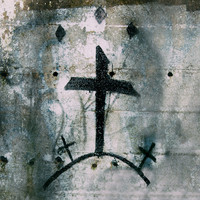 Duncan Lee aka Impuritees has been active on the rock music scene in Vancouver for a while now and after the success of the album's title single "Nothing Matters", the artist has gone on to release his debut album on June 16th.
The 4-track EP produced by Team Clermont is a summary off Lee's strong musical influences who he identified as Metallica and Black Sabbath. As with most one-man bands, Lee credits his album's indie pop rock roots to popular new-psychedelic rock group Tame Impala. Immediately upon the start of the album, you can easily identify with the emotional song writing coupled with a very pronounced narrative, his powerful voice accompanied by an array of rock guitars, keyboards and drums.
FACEBOOK: https://www.facebook.com/impuritees/
The album starts with "Nothing Matters" which is a heavy pop rock song filled with an impressive lead guitar riff that is reminiscent of hit rock tracks from 90s rock banks. As the song progresses, heavier bass guitars quickly give away Lee's love for Metallica and other similar banks. Simply put, it sets the perfect tone for the album and reminds you that this is definitely a pop rock album. The theme of the song might be depressing (the main idea that no matter what you do, things still end up as they like) but Lee's musical talent is undeniable.
"Acceptance" features bold guitar sounds that groove nicely with synthesizers into a catchy tune that will not be out of place in an American rock album from the 80s. Lee once again shows his strengths as a songwriter, weaving a tale about the craziness of loving a woman who is oblivious of your existence. He spoke about being inspired by the way he felt throughout high school. This is another successful take at classic rock and it's a hit. This minimalist pop rock compliments the story and almost perfectly segues into "Speak to me".
This song is a more laid back tune that shows him his musical flexibility. This has the potential to be a favorite for most listeners. For someone who is an advanced player of the lead, rhythm and acoustic guitars, the result is a refreshing sound that can be described as a "merry jig". Unlike the sombre tone of the first song, this is more upbeat and once again comes with a strong vocal performance. The album closes with "Easy Way", another easily-recognizable pop rock groove that also borrows from Lee's creativity.
Overall, it is a very solid first effort by an artiste that has obviously had a lot of music in his history. Being so adept at several instruments is also obvious in the experimental and bold nature of his percussive sound. Lee has his work cut out for him as a pop rock bank and we expect that he would over time, fine tune his many personalities and influences to reveal his core artistic tilt.
The "Nothing Matters" EP was produced by Felix Fung who has also worked with The Cut Losses. The album perfectly captures the unrestricted joys of 90s rock in a refreshing mix of sounds from a well-grounded artiste. It will appeal to a wide audience both old and teenaged rockers, on the back of his solid diversity.
BANDCAMP: https://impuritees.bandcamp.com/releases
By Megan Lazar