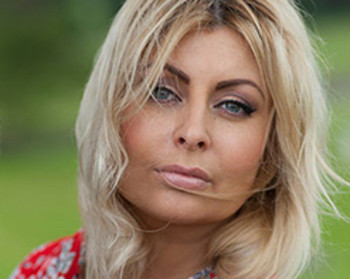 Irish singer and songwriter Colette Kavanagh continues to blow us away with her intimately personal lyrics and heartfelt music. Her new video for "Once in a Lifetime" may be her most emotive and true to the heart work yet. Colette's soothing voice, influenced by singers such as Julie London and Karen Carpenter, is the perfecting touch to this poignant piece.
http://www.colettekavanagh.com/
"Colette has a tender, sweet voice that is warm and inviting," Byron Harris from Indie Spoonful said about Colette's previously released single "Last Kiss." While she draws influences from a range of musicians like Roy Orbison and Nora Jones, there is an undeniable touch of her Irish origins heard in her songs. "Once in a Lifetime" is her fifth music video release, and we're simply amazed at how much Colette's songwriting and cinematic music videos have grown.
The narrative story of the "Once in a Lifetime" video is a classic tale of two lovers, but the moving delivery of Colette's voice combined with the actors' performances make this video one of a kind. The kind of love that only comes once in a lifetime is shared between two musicians, a handsome guitarist and spirited ukulele player. When an argument in the car leads to the guitarist walking away from his lover, he is suddenly struck by a car. The spot where he was hit is then revealed to be the same spot where he proposed. The raw emotion of the argument juxtaposing happier memories of their relationship create a complete and emotional story of love and heartache that touches the core of all viewers alike.