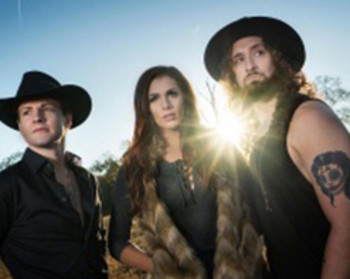 The SLVR Tongues has the potential to be country music's answer to the Chainsmokers with their new single "S-Class". Members Hannah Huntley, James Lynch and Peter Erik bring genre-defying vocals, lyrics and production to this catchy track. No matter your taste in music, you will hear this and feel its energy.
"S-Class" comes as the opening track on The SLVR Tongues' debut EP Rough Around The Edges. As glitzy as it is gritty, it is a song about getting intimate with an ex in a Mercedes, and how what might feel wrong in the morning might feel just right tonight: "Back seat, windows steamed, pulling off on the side road; eyes burning brighter than stars through a telescope; love in this moment, but strangers tomorrow…"
http://www.theslvrtongues.com/
The "S-Class" video begins with Erik and Lynch driving a pick-up truck before cutting to Huntley waking up in bed, recalling a steamy rendezvous with her ex from the night before. They are seen getting intimate in the backseat of a Mercedes S-Class, something still on Huntley's mind as she rides in the pick-up truck with her bandmates. Huntley and Lynch trade vocals in the chorus, while Erik is seen playing the banjo.
With their first video and single release "Johnny Cash", The SLVR Tongues broke into the Top 50 US Independent Charts and hit the Number 2 spot in the first of week of the release for digital streams in Country, and we wouldn't be surprised if "S-Class" is just as big of a hit.