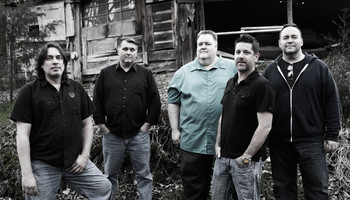 So here we are back at in on a Wednesday in June 2017. It is so good to be here with you today. We have an awesome band from Philly on today by the name The Undercoats. We have much to get to with them but first some music news. The Merlin Member Survey 2017 is out now. Audio streaming growth outstrips video 3-to-1 as distributions to independent labels hit $353m – http://a2im.org/news/merlin-member-survey-2017/. In other news, Plus Eight Equity was co-founded by Richie Hawtin, John Acquaviva and Rishi Patel. Richie Hawtin serves as Chairman of the Advisory Board alongside Pete Tong and Ben Turner who are members of the Advisory Board. Members of the team have been investors, founders, and employees of prominent technologies and organizations including Beatport LLC, Final Scratch, Morgan Stanley & Co., Perella Weinberg LP, Jefferies LLC, BBC Radio 1, WME IMG LLC, and IPC Media / Time Warner. Plus Eight Equity has been formed with commitments from a global limited partner base that spans the U.S., Canada, U.K., Europe, Australia, Latin America, Asia and South Africa. So now lets get to The Undercoats. These guys are riding high with the release of the new album, 'Save The Worm.' With songs like "Girl In The Clouds" and "Hey Brother" I had to have them on. Join us today as we chat about developing their sound, being in an indie DIY band in 2017, summer plans, and so much more!
Stoli: Where are we talking from today and are you ready for summer?
The Undercoats: We're from Philadelphia, the city of brotherly love and definitely loving the summer weather!
Stoli: Got any plans to attend or play any music festivals this summer?
Certainly, there are a lot of them obviously, but one of our favorites is in Reading, Pa called Riverfest. A 2 day event and almost every genre imaginable. Last year was about 12,000 in attendance. It was fantastic. Everything from a barbershop quartet to rock. We are playing there this year on Sunday, August 27th around 2pm, however there is music all weekend 10-7
Stoli: Offer us a brief history of how you all came together and got the name – The Undercoats?
The Undercoats: Charlie, the guitarist is a big fan of John Hiatt. One of Hiatt;s CD's is "Overcoats". Being a bit too creepy to name the band that, we decided on Undercoats because all of the members have such interesting musical experiences that lend to the bands "sound". So it fit well And less on the creepy factor.
Stoli: How long did it take to create the signature sound you guys are known for?
The Undercoats: Charlie and Dennis have been writing before they met each other. The band, still unnamed, was well into the recording with the overwhelming majority of songs in motion. Charlie partnered with Dennis Krause to share some duties on songwriting, but with much of the CD done, Charlie was originally singing the lead. Dennis's writing style and Charlie's were a perfect fit. Dennis took over vocal duties, We added "Girl in the Clouds" as a co-write with Jeff Quattro and started on more material for a second CD. At that point, We knew we had something really interesting. It was a feeling you can't describe if you just write by yourself. There is a cool evolution of a song when you have the collection of interesting influences like we all have. For the songs to come together this quickly and this strong is nothing short of magic. We are excited about the continued songwriting. But I think our current sound will evolve from here. Not That Lucky, Save the Worm and Girl in the Clouds are examples of where we took it.
Stoli: I like the new album, 'Save The Worm.' Where did you write and record that collection of music?
Buy: https://itunes.apple.com/us/album/save-the-worm/id1144145196
The Undercoats: All of the recording was done at Akdar Studios, the best kept secret in Pennsylvania. Mike Radka engineered it with Tom Volpicelli doing the mastering. 9 of the songs Charlie wrote in full, however when we hit that "magic" it seemed like the contributions of the other guys were undeniable on 3 of the songs, so they became a co-write. Save the Worm, Not That Lucky and Girl in the Clouds were all examples of that "magic". The writing took on a new vision. In some ways the songs matured. That's what you will hear from us in the future.
Mike Radka is not of this earth. There is a talent to engineering and he has it in spades, its instinctual for him. That's a gift and we were lucky to have him. Tom Volpicelli was the same way. Monstrously talented.
Stoli: How has the response been on the album and are people buying or streaming it more?
The Undercoats: Since it is available on all platforms, it seems like it's split. I can't say the majority likes either, but I can tell you that we had a radio interview recently with WEEU and Mike Keller, who interviewed us, mentioned how much he liked the CD, the liner notes, all the images and packaging and that's it's the way people should experience a CD and I agree. We hear that quite a bit. We had over 150 comments on our songs via internet platforms and it's interesting to see how people react. I feel very humbled by the responses.
Stoli: You guys have played live with big names like Stevie Wonder, Robert Hazard, Ian McLagan, to name a few. What did you learn from watching & being around those big names?
The Undercoats: I think you learn every time you meet or write with any musician or songwriter, good habits, bad habits lol. Some of the bigger artists, you have very limited time to draw from, so you questions or experience is limited, you have to make it count. For me (Charlie), one of my most exciting shows I've even been a part of was when I opened with a band for Ian McLagan (Rolling Stones). We played on a "mini tour" of sorts with him and the time spent talking with him off the stage about The Stones and songwriting. It was great conversation. Sadly, he passed a little while after that. I remember another show where Jeff was playing with Bad Company's Drummer, Simon Kirke. I (Charlie) was again in the opening act. At the show, Simon's band sound checked songs that most of the guys in the band never played before together. I love listen to that, working out the song. Its inspiring.
Stoli: Do you enjoy playing live or in-studio better and why?
The Undercoats: Can I say both? I think I love presenting something that has never been heard before and that can happen in both, but I may have to lean to live shows. It is the most satisfying feeling when someone you don't know is singing the lyric to a song you wrote or if they come up and not only say they like a song, but why they connected with it. In my opinion, music needs to be inspire like that.
In the studio however, very rarely does a song start and end the same way you hear it in your head, I mean you get this idea that molds into a story and arrangement, but my hearing it back sometimes, you can hear where there is hiccup. Maybe a clutter of instruments or a place where the melody is run over by something. To me, it has to be very clear what the singer is saying and the rest is a bed beneath it.
Stoli: What do you love & also find challenging as an indie DIY band in 2017?
The Undercoats: I love finding new music by playing shows with other bands. You don't realize how much talent is out there, it's quite astonishing. To me there is no difference to a famous act recording a CD and the local corner bar band recording one. If I like it, I like it. Even it the recording is bad quality, I can see through it, not every band has a few grand lying around to make the killer record. We are all in this together and we all need each other. Never got the drama of competition.
The biggest challenge is to navigate the new waters. It is a whole new world for music creators. There is no wrong way, but day by day we find better ways to do it. Steaming and CD sales are a great example…we'll figure it out as we go. Venues are changing too. I think the days of thinking that you can sit back and let the right gigs come to you are long gone if they ever existed. Get out there and get the gig. Just do it.
Stoli: What is coming up for The Undercoats and where you @ online?
The Undercoats: You can find all our music at theundercoats.com and streaming/downloading on almost every platform including Itunes and Amazon. We have all of our shows listed there and are currently working on new material for a follow up CD. We may even just release songs 1 at a time. Either way, we'll keep going.
http://theundercoats.com
https://www.facebook.com/groups/873498979386561