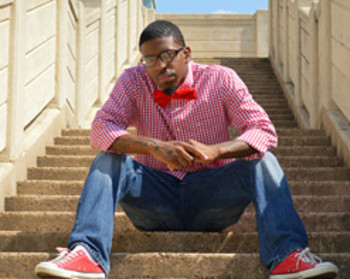 An authentic triple threat, Mista Roe is an incomparable singer/songwriter, performing artist and the President and CEO of Mista Roe Music Group, Inc. Southern rap artists have often been respected for the truth in their lyrics, and with creativity as home-grown and cultivated as any other, these artists have engraved a niche all their own; each different, but delivering the same intensity in their music. This Louisiana native delivers the sickest tracks and they've been rapidly gaining vast admiration all around the world. "Bees and Birds," Mista Roe's powerful new release, is a slow jam meant for the most intimate of moments. After all, he isn't called the "RnB King of Shreveport Louisiana" for nothing!
Mista Roe has worked with several reputable producers, including Samuel "Knucklehead" Irving, a platinum plaque recipient for his work with August Alsina, who was named "Producer of the Year" at the 2014 BMI awards. He's also collaborated with Emmanuel "Eman" Anene, who's also a platinum plaque holder and is credited for his work with Stevie Wonder, Dondria, Daddy Yankee, and Slim of 112. With hits from his sophomore album The RnB King of Shreveport, like "Bees and Birds" and "Don't Matter," it's no surprise that many are calling it his best music to date – already landing at #55 on iTunes' R&B Top 100 list.
In the "Bees and Birds" video, Mista Roe takes cues from Flava Flav's Flavor of Love, as he naturally plays the center of attention as swarms of gorgeous, expectant women vie for his attention. Just like his music, the smooth and sensuous video represents Mista Roe's attention-grabbing take on love. From the minute he enters the room, this lineup of lovely ladies are doing their best to land his undivided attention. It's a classy affair with enough diamonds and designer dresses to fill a showroom, but as the day rolls on the stakes get higher. The glances get a little sharper and the positioning becomes more competitive as the reality that there can only be one winner becomes clear.