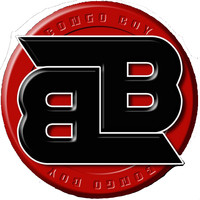 Bongo Boy Rock n Roll TV Show in heavy National Television rotation on 66+ TV channels this June 2017 till 6.19.17.
Tapping into a nervous, chaotic energy reminiscent of the Talking Heads is Room Full of Strangers' "Modern Media". Clever insight is paired with frantic rhythms in a wonderful display of color. By opting for such a style the song reflects upon the over-saturation of media and its constant barrage of information.
"Indecision" explores a tender, gentle folk-infused pop courtesy of the Beekeepers' thoughtful ruminations. Laid-back, the rhythms have a quiet contemplative spirit to them. Elements of chamber pop are utilized to great effect as the song unfurls with such grace.
With a raw bluesy spirit is John "Papa" Gros' "Cocaine and Chicken Fricassee". A timeless quality is built right into the song's powerful spirit. Playful to its core, the vocals are perfect, the organ vamps incredible, and the entirety of the thing grows increasingly all-consuming.
Celebratory with its infectious rhythm is the impeccable flow of Waheed Ahmad on "HEAT". Funk and hip-hop come together into a kaleidoscope of sounds. Stylistically rich, the way the song pushes forward the piece lingers in the mind long after it is over.
Serene and mystical is Carol Albert's blissful "Fly Away Butterfly". Nicely merging jazz and electronica, the song possesses a lush rich atmosphere. Melody ties all of it together, helping to further emphasize its otherworldliness.
Tapping into a 90s G-Funk sound is the BINK$ WIN$TON x K. Nightshift's "Bookman". Flows focus on the historical circumstances that have led to the current feeling that there must be a better way to handle social ills. Lyrics are highly descriptive and reveal an uncanny knack for crafting thought-provoking narratives.
More Info: http://bongoboytv.com/
By – beachsloth.com