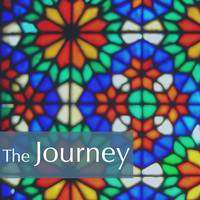 Shahed Mohseni Zonoozi offers a sound of celebration and triumph with "The Journey". Imbued with pure passion, the album's sound has a mystical, enlightened quality to it. Every single sound is treated with the utmost of care throughout the album, with a colorful array of instrumentation utilized to great effect. Utilizing the sounds of both new and old, the album's true accomplishment is in marrying these two separate spheres. Over the course of the album Shahed draws from both, heavily resulting in a well-balanced rich sound.
A strong open of "The Cyprus Station (feat. Salar Hamzei)" opens things on a high note, with wordless vocals adding to the sense of optimism. Delving into a dance mix is the pulsing "Eternal Love". Languid tempos guide the way with the tender tale of "Far Away". Vocals have a lovely quality to them, and the lyrics are pure poetry. Easily one of the highlights of the album, the melody has a dreamy almost otherworldly quality to it. Such trust and togetherness permeates the communal spirit of "Power Of Love". Sprawling and ambitious is the cinematic scope of "The Fellowship". Featuring fine storytelling the song soars to such great heights. "Unrecognized Country" ends the album on a reflective note. Rather nimble guitar work graces the sound as it unfurls in mysterious, unexpected ways.
http://www.facebook.com/shahed.mohseni
By ensuring that the past traditions are adhered to while building upon them Shahed Mohseni Zonoozi creates an impeccable album with "The Journey".
By – beachsloth.com