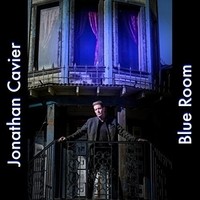 I don't think that any song here has any real issues. The album, though, is a bit lacking to me. Part of that comes from the fact that it feels too much like it's holding back a lot of the time. It also seems to take the safe route throughout. It never really challenges or tries to exceed. Both of those contribute to a bit of a humdrum feeling when you sit to listen to the whole disc. It seems to struggle to find direction, too. It's almost like a bunch of songs from different artists lumped together into one set.
The opening title track reminds me a lot of some of the music from the 80s. I've got a big attachment to that type of sound, so this works well for me. It's a mid-tempo tune with some solid vocals and hooks.
As much as I liked the previous cut, the next one ("When You Come Around") doesn't work as well for me. It's a bit lackluster and seems to be leaning toward predictable AOR music.
That 80s pop vibe is all over "Hollywood." It has a great beat and sound. This is one of my favorites here. The whole song is just so much stronger than the two that preceded it. This is like landing back in the heady days of the 80s again.
I really don't hear any of that 80s thing on "Phoenix." It is more of a mainstream rocker. It's good, but not as much my kind of song as some of the others are.
"Far Away" is a captivating song that rises above a lot of the rest of the music here. It has an almost jazz vibe to it in some ways. It's pretty and meaty.
A mellower song, "I Believe" doesn't work as well for me as some of the others. It's not offensive in any way. It's just a bit lackluster.
I wish there was a more direct element to "Somebody Like You." It's a good song. It could just use a bit more clarity. It has some interesting sounds in the mix. That's for sure.
Stream: https://soundcloud.com/jonathancaviermusic
"Right Place" isn't all that far removed from some of the power ballads of the 1980s. That puts it in the vicinity of my comfort zone. There is a bit of an adult contemporary edge to it, though.
Another that feels like it could have fit in the 80s metal scene, "Someday" is a highlight of the disc. I think the arrangement gets a bit cheesy in terms of the layers built onto it, but the song itself is strong.
I'm again reminded of 80s music on the closing "Edge of a Singularity." The instrumental brings a touch of class and serves as a great way to end this in style.
Ultimately, I'd say that this is a collection of some good songs and some that aren't as strong. I think that the better tunes, taken by themselves would rate a lot higher than the whole album does. Still, this has its charms as a whole.
7/10 Stars
Brian White