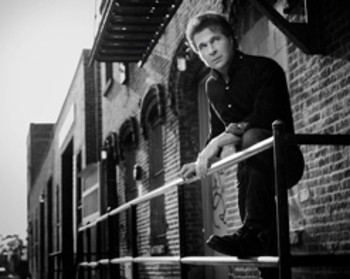 It goes without questioning that "Blue-Eyed Soul" singer Frank Shiner has demonstrated his finely-tuned capacity to put his own unique imprint on classic tunes that have been previously recorded by others via his newest release of "Rainy Night in Georgia." Giving astonishing performances on songs popularized by such artists as The Rascals, Brook Benton, Sam & Dave, Elton John, Bill Withers and Donny Hathaway, Frank has created a tour-de-force collection of twelve songs from the songbooks of legendary writers such as Randy Newman, Doc Pomus and Isaac Hayes among others with his latest sophomore album LONELY TOWN, LONELY STREET, including the "Rainy Night in Georgia."
Born in Wilkes-Barre, Pennsylvania, Frank's love for music and theatre first found expression when he was cast in the role of Henry Higgins in My Fair Lady. After nearly two decades of paying his dues as a father, husband and a business person, Frank returned to singing following his wife Suzanne's battle with cancer in 2009 after she encouraged him to sing one night at a local open mic night. The audience's reaction led Shiner back to performing on a regular basis. Frank has gone on to win two L.A. Music Critic Awards.
Frank collaborated with A&R veteran Mitchell Cohen on LONELY TOWN, LONELY STREET as well as on his critically-acclaimed 2015 debut album, The Real Me. He also worked with producer Jay Newland, who suggested "Rainy Night In Georgia" It was the last song he recorded for the album. Released in October 2016, Frank's intoxicating interpretation of the yuletide classic, "Please Come Home For Christmas" served as a prelude to the March 2017 release of LONELY TOWN, LONELY STREET.