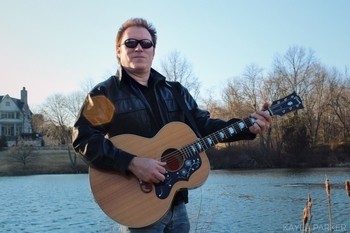 Batlimore's Charles Parker released his first music video from his debut album Bring Back The Sun.
Charles says "The concept was to shoot for a bright, happy day in the country with a happy pop song with a country edge. It was time to bring back happy fun positive vibes in today's music. But the theme of the song deals with lost relationships and the hope that if we could bring back the sun everything would be good again."
http://www.charlesparkermusic.com/
The video was filmed by Zach Ruszala of Red 5 Recordings on a horse farm in Phoenix, Maryland.
Charles Parker is a triple threat, who not only can sing and play guitar but also writes on a level far above most of his peers. His unique music is a place where rock, folk and pop cross paths on the way to a remarkably contemporary sound. Through his work being a professional musician in cover bands and tribute bands, Parker is a seasoned performer who is known for his strong work ethic, passion for music and determination to persevere. With his over 20 years of experience, the journey continues through the release of his debut album Bring Back The Sun on January 27th.
Jamsphere Magazine – "This album is packed with catchy guitar hooks, rich instrumentation, and excellent vocals."
Skope Magazine – "Offering the best of alternative rock the songs are full of catchy hooks and infectious rhythms."